Ariana Grande Teases New Album and Song After Pete Davidson Split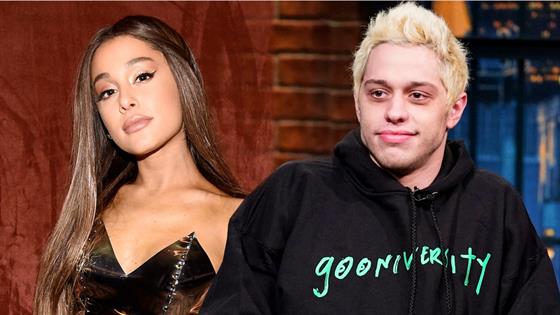 Ariana Grande sang about falling for now-ex Pete Davidson. Now it looks like she's singing about moving on from their failed relationship.
On Saturday, the 25-year-old pop star tweeted a graphic that teased her new album and one of its 12 tracks, titled "Thank U, Next." She said that was also the name of the whole record. She described the title song as "kinda the exact opposite" of her 2016 song "Knew Better" and said it is about "a new chapter, gratitude, growth, embracing our path bumps n all."
"No drags…. no shade….. jus love, gratitude, acceptance, honesty, forgiveness … and growth," she tweeted. "Cause her name is Ari …. n i'm so good w thaaaat…n how she handles pain …. that s–ts amazin…anyway …… thank u, next."
"Issa song and an album …. you'll get the song first," Ariana wrote.
She also said, "this what happens when u write an album w your best friends lol @VictoriaMonet they dig up all your old sayings and it ends up becoming the album title lmao."
Ariana had a day earlier tweeted lyrics to what fans speculated was a new song, which including the line "thank u, next." She also tweeted the phrase on Thursday while responding on Twitter to an SNL promo that shows Pete referencing their broken engagement. In the video, he jokingly proposes to musical guest Maggie Rogers and when she turns him down, he says he is "0 for 3."
"For somebody who claims to hate relevancy [you] sure love clinging to it huh," Ariana tweeted, adding, "Thank u, next."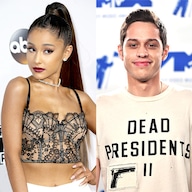 Photos
Ariana Grande & Pete Davidson: Romance Rewind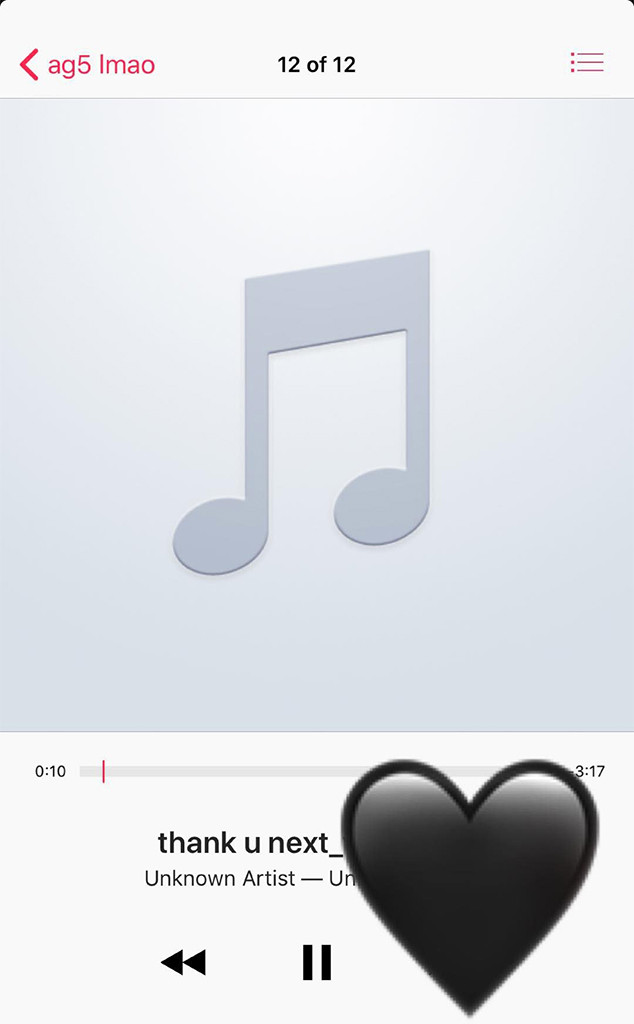 Twitter
Pete and Ariana called off their engagement in October following a summer romance. Amid their relationship, she released a single titled "Pete Davidson," whose lyrics include, "Universe must have my back, fell from the sky into my lap / And I know you know that you're my soulmate and all that." The song ranked No. 99 on the U.S. singles chart.
After their breakup, Ariana tweeted that it was "time to say bye bye to the Internet for just a lil bit." She did, however, continue to post on social media, where she has promoted her TV appearances and recently announced a surprise tour. She has also occasionally poured her heart out and found support from fans.
"All this self love on my tl got me smilin," she tweeted on Friday. "I love seein your beautiful faces."
247PAPS.TV / SplashNews.com
Pete's not really into social media—he even often deletes his Instagram photos. But like many comedians, he does joke about his personal life onstage. Pete had broken his silence about the breakup onstage at a comedy show in Los Angeles last month.
"Well, as you could tell, I don't want to be here. There's a lot going on," he told the crowd. "Does anybody have any open rooms? Looking for a roommate?"
Source: Read Full Article