Cassie's Dad Crashed The Bachelor — and It Changed Everything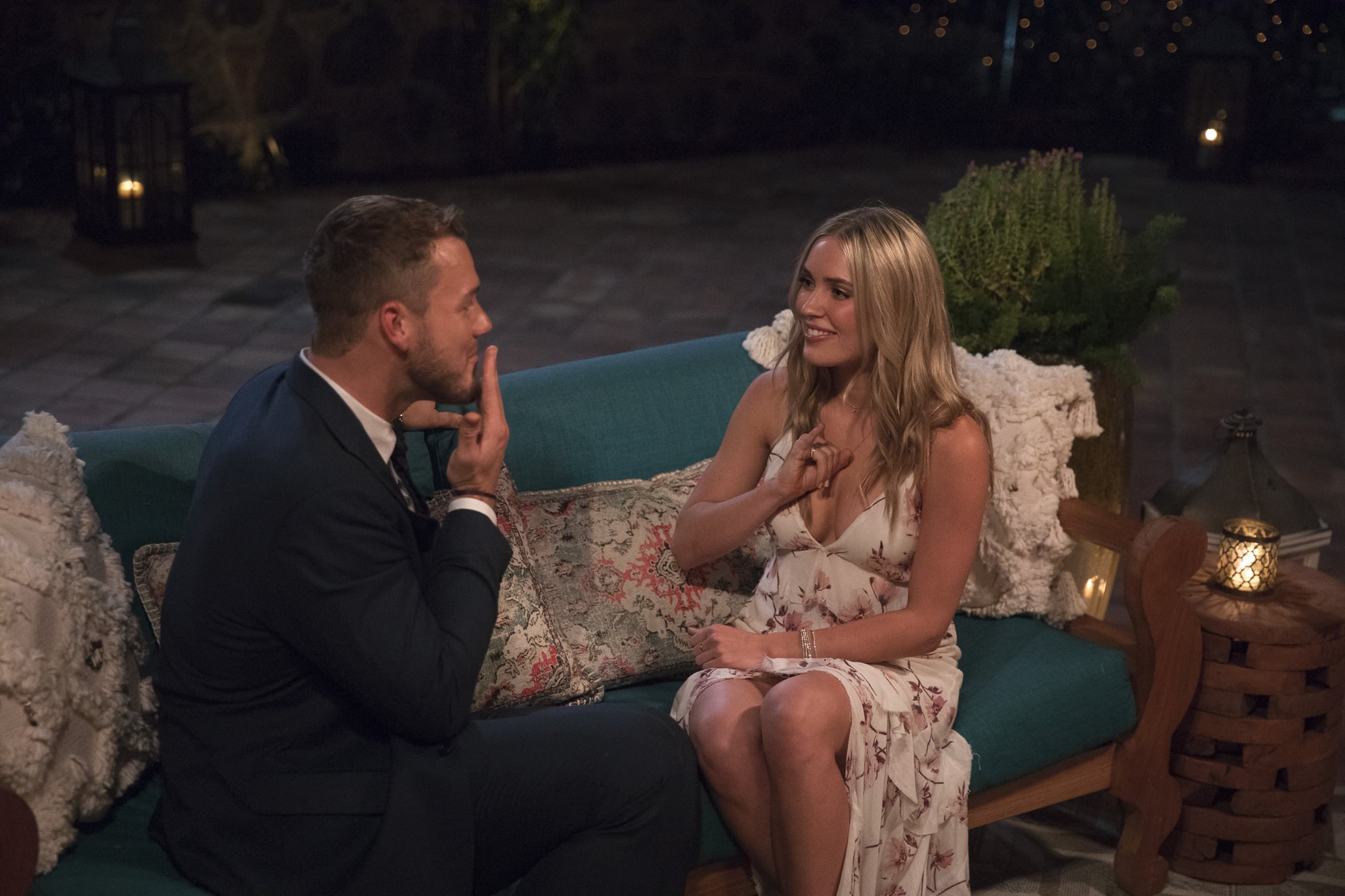 Picture it: you're on The Bachelor, it's the final weeks of the show, and you may have found your happily ever after . . . and then your dad shows up. That's what happened to Cassie Randolph in what can only be described as her most important date with Colton Underwood thus far. But what sparked this whole thing?
Let's rewind to hometown dates. Colton visited the California girl's family and had a private conversation with her father, Matt, where he asked for her hand in marriage, if their relationship went in that direction. Her dad was skeptical and did not give Colton his blessing. Cassie appeared to be a front runner for quite some time; however, between this situation and Cassie admitting to her sister that she wasn't ready to get engaged, their relationship began to shift without either knowing the full story.
Apparently, Cassie had no idea that her father felt this strongly until Colton told her during the day of their Fantasy Suite date. Cassie seemed really taken aback and teared up over the fact that her dad didn't give his approval. Although not an ideal ending to the daytime portion of the date, Colton seemed optimistic that things would work out. This is when Cassie's dad arrived in Portugal.
"I came here because I have a concern with the potential engagement that may be around the corner," Matt told the camera. "To me, the commitment of marriage is second-tier commitment to God. It's very important and should be lifelong." Sounds like pretty solid dad advice! But some of Bachelor Nation thought that when he was talking to Cassie, he wasn't supporting the couple's relationship in any form.
— Kaisa (@nastykaisa) March 5, 2019
"Do you love him?" Matt asked his 23-year-old daughter.
"I think I do," she said, in a way that wasn't all that convincing.
— mallory beard (@mallll0ry) March 5, 2019
Understandably, Cassie wished she had more time to spend with Colton before the finale. Her dad said that there shouldn't be any hesitation when deciding if you're with your forever person. Again, solid dad advice. However, it seemed like he was trying to talk her out of being with Colton more than anything. It's a messy, sad situation all around, and we have no doubt that her dad only had the best intentions at heart.
Cassie made up her mind about what she was going to do when she saw Colton, and while we expected it to be bad, we didn't expect this.
Source: Read Full Article