Debbie Reynolds Once Said She Hoped 'Somebody Runs' Her Third Husband 'off a Cliff Somewhere'
Carrie Fisher was one of the funniest people in Hollywood. Her irreverent humor was a trait she clearly got from her mother, Debbie Reynolds. The mother/daughter duo were hilariously blunt and apologetically critical when it came to public comments about their personal lives, and one of the best examples of this is when Reynolds once said in an interview that she didn't wish her third ex-husband well.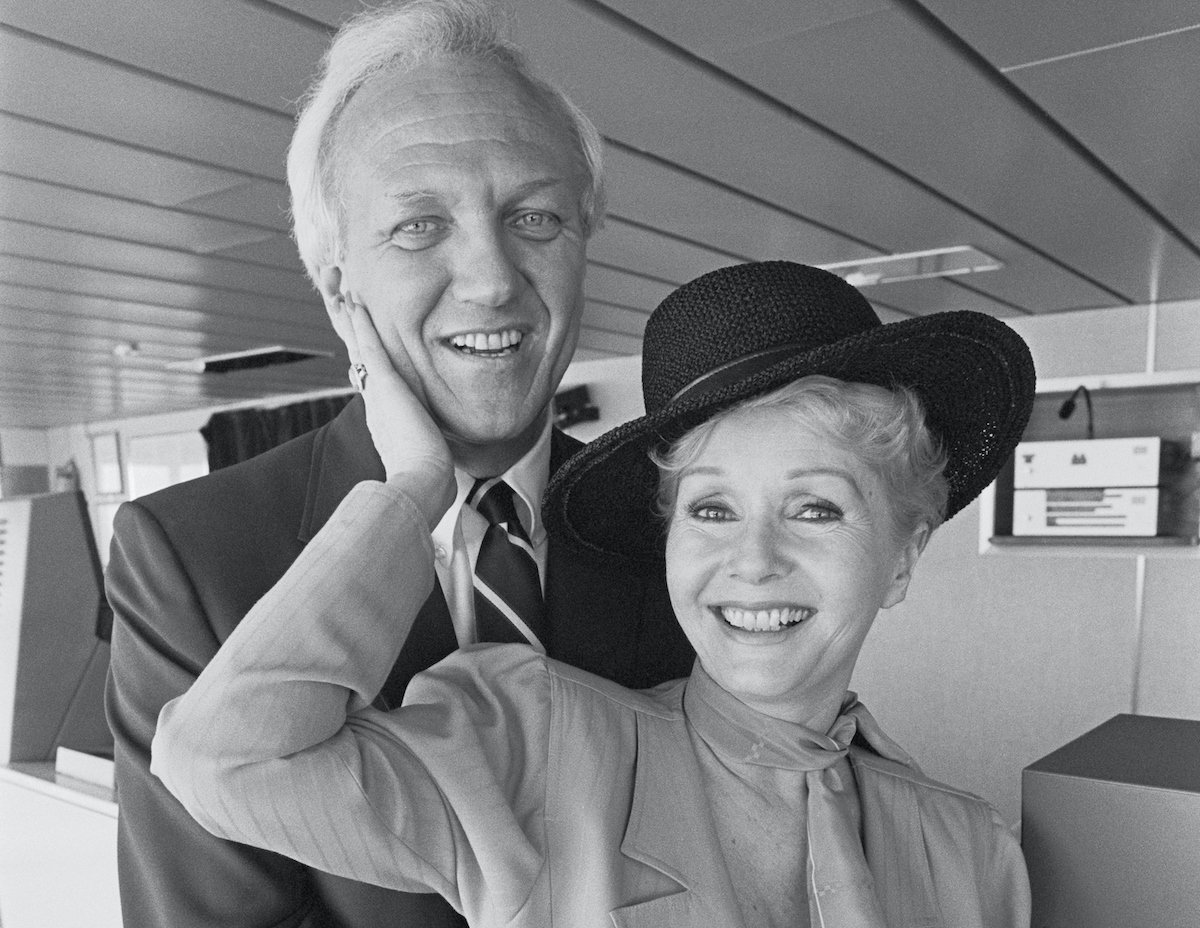 Debbie Reynolds got married three times
Reynolds' first marriage was to singer Eddie Fisher, and the union famously ended in scandal. The couple was married in 1955, welcomed Carrie and Todd Fisher in 1956 and 1958, and divorced in 1959, after Fisher had a torrid affair with Reynolds' best friend, Elizabeth Taylor.
Reynolds and Fisher had been the matron of honor and best man in Taylor and Mike Todd's wedding. When Todd died in a plane crash in 1958, Fisher, as Carrie described in Wishful Drinking, "rushed to her side, gradually moving to her front."
It wasn't long before the Unsinkable Molly Brown star remarried as well. She wed Harry Karl in 1960, and they stayed together until 1973. Reynolds told The Daily Beast in a 2011 interview that Karl was "a very sweet man but didn't have any sense about money."
"He was a gamble-oholic, so he lost all of his money, which was millions and millions, and all my money which was millions," she said. And then, along came Hamlett.
"My third husband [Richard Hamlett, married 1984-96] was a tragedy," Reynolds told the outlet.
Debbie Reynolds' third husband made her go bankrupt
She didn't call Hamlett a tragedy in a romantic sense. Far from it. In fact, in her memoir 2013 Unsinkable, Reynolds wrote, "I married the devil." And she had good reason to give the real estate developer that moniker.
Hamlett basically used Reynolds as a cash cow to fund his business ventures. He convinced her to help him buy and open a hotel in Las Vegas, which eventually went under and left Reynolds bankrupt. The night the hotel opened, Reynolds performed as a means of drawing in a crowd. Her husband walked out halfway through the show and disappeared for several hours, reportedly to meet with his mistress. When he returned to their room, according to her book, Reynolds was scared he might kill her because of a "look in his eyes [that] scared" her.
"Why did he seem so intent on getting me out to the balcony, which is only about 3 feet wide—not enough room to have a friendly conversation," she wrote. "Was he thinking about my million-dollar life insurance policy with him as a beneficiary? I could practically see the dollar signs floating above his head."
"I was sure he was going to toss me off the balcony," she continued. "One shove and all his troubles would be over. I pictured myself plummeting twelve floors to the pavement."
Thankfully, that didn't happen. And after years of turmoil caused by Hamlett, Reynolds and the "devil" divorced in 1996. And the Singin' in the Rain star didn't mince words when talking about her ex in her interview with The Daily Beast.
"I'm waiting to read that somebody runs him off a cliff somewhere," she said.
Reynolds was eventually able to replenish her finances by doing more stage shows, acting on TV and film, and selling her massive collection of Hollywood costumes and memorabilia for a cool $25 million. She originally wanted it to be featured in a museum, but that never came to fruition. If she proved anything in her life, it's that no matter how hard her husbands tried, you could never sink Debbie Reynolds.
Source: Read Full Article