Don't Panic, But These Bose Headphone are the Cheapest They've Ever Been
After spending all day yesterday filling your e-cart with the best deals, you might be feeling some serious Prime Day fatigue. I get it, but trust me when I say the deals are getting REALLY good. Don't believe me? Amazon just took $100 off Bose's SoundLink II Headphones.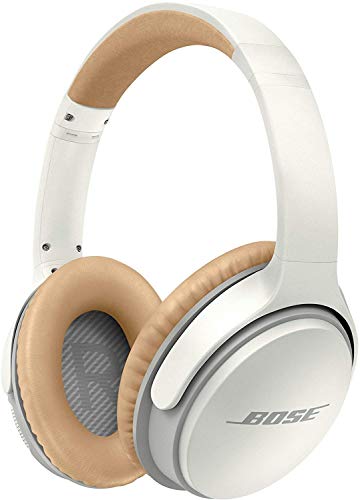 Bose is like the Beyoncé of headphones. The brand ~*always*~ makes high-quality pairs that are comfortable and actually cute. Obvi, the SoundLink II headphones are no exception. This pair offers clear, crisp sound that's so good, you'll legit feel like you're at a concert (remember those?) or hanging with the hosts of your fave podcast.
It also has a fancy as heck Bluetooth technology that makes it possible to switch between two devices. Oh, and did I mention it has a comfortable headband, plush ear cushions, and a 15-hour battery? They'll be perfect for long flights or even longer days in the office. Real talk: I own these and I totally get why they have over 22,000 (!!) rave reviews on Amazon, a near-perfect score, and an "Amazon's Choice" badge.
Hold up, it gets even better. On any given day, Bose's SoundLink II Headphones cost $229. But the Amazon gods are being suuuper kind and selling 'em for $129, which is a BFD. In fact, an Amazon price tracking platform called CamelCamelCamel says it's the cheapest they've EVER been. And with that *mic drop.*
Shop more Amazon Prime Day sales with slickdeals.
Source: Read Full Article