'Eternals 2': Kit Harington Hopes to Explore Dane Whitman, aka Black Knight 'Down the Line'
Marvel's Eternals did not earn the mountains of praise most Marvel Cinematic Universe movies do. However, Chloé Zhao's Eternals did draw attention to Kit Harington as Dane Whitman, aka the Black Knight. While Sersi, Phastos, Kingo, and the other Eternals rushed off to save the world, Mr. Whitman could do nothing. At least, he couldn't do anything until the Eternals post-credits scenes. It hinted at Harington returning to the Marvel movies, but would he appear in an Eternals 2 or somewhere else?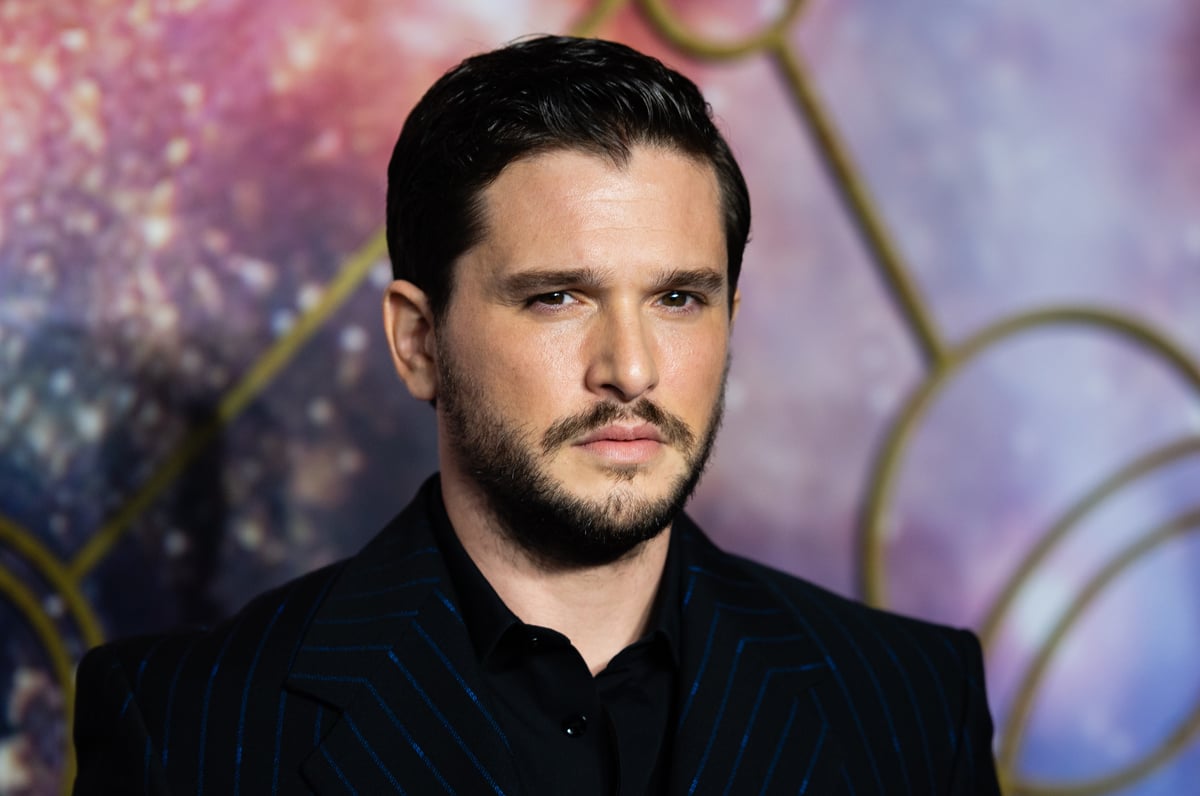 Will there be Marvel's 'Eternals 2'?
Before getting into if Kit Harington can return as Dane Whitman, aka Black Knight, fans want to know if an Eternals 2 could even happen.
While it did not charm critics in theaters, it received a second life on Disney+, garnering millions of views. However, Marvel might hesitate in greenlighting a sequel. Director Chloé Zhao might need a better Eternals pitch than last time.
The ending remained open for future movies. The Celestial threat, Arishem, took Sersi (Gemma Chan), Kingo (Kumail Nanjiani), and Phastos (Brian Tyree Henry). It seems that the sequel could stand as a cosmic rescue mission.
However, for the mortal Dane Whitman, this leaves little room for Kit Harington's sword-wielding Black Knight in an Eternals 2 movie.
Will Kit Harington return as Dane Whitman, aka Black Knight if 'Eternals 2' happens?
Luckily, whether Dane Whitman returned in Eternals 2 or somewhere else in the Marvel Cinematic Universe, Kit Harington wants to explore the Black Knight more. And with a low Rotten Tomatoes score, he might need another film or show to do so.
"The way I live my life is trying to live in the present, especially with work," Harington told Digital Spy. "So as far as I'm concerned, I'm Dane Whitman in this movie, and go and see the movie, and you might find out a bit more."
Like several Hollywood actors, he wanted to join the Marvel movies. When even Harry Styles has a role in the franchise, almost anyone could appear in the movies.
"I wanted to be part of the MCU and this franchise to hopefully have a future where there's a bit more to Dane than him being human," Harington continued. "So I hope that's coming down the line."
Blade, Marvel's vampire hunter could be in store for the hero
While fans might have to wait to see Kit Harington return as Dane Whitman or the Black Knight, the Eternals post-credits scene offered some juicy future story threads about the boyfriend of Gemma Chan's Sersi.
During an interview with Fandom, Chloé Zhao confirmed that the voice calling to Harington's Dane Whitman was none other than the Daywalker, Blade.
"That was the voice of one of my favorite superheroes, Mr. Blade himself. Blade, Blade, Blade, yeah!" She exclaimed.
Many fans have wondered if Black Knight and Blade could appear in Marvel's Moon Knight alongside Oscar Isaac's character. The three heroes tend to represent Marvel's more violent side of heroics.
For now, Harington waits for Dane Whitman to take up the Ebony Blade.
Source: Read Full Article