Get Your Red Roses Ready: It's Wells Adams' Birthday & We're Looking Back at His Sweetest Snaps With GF Sarah Hyland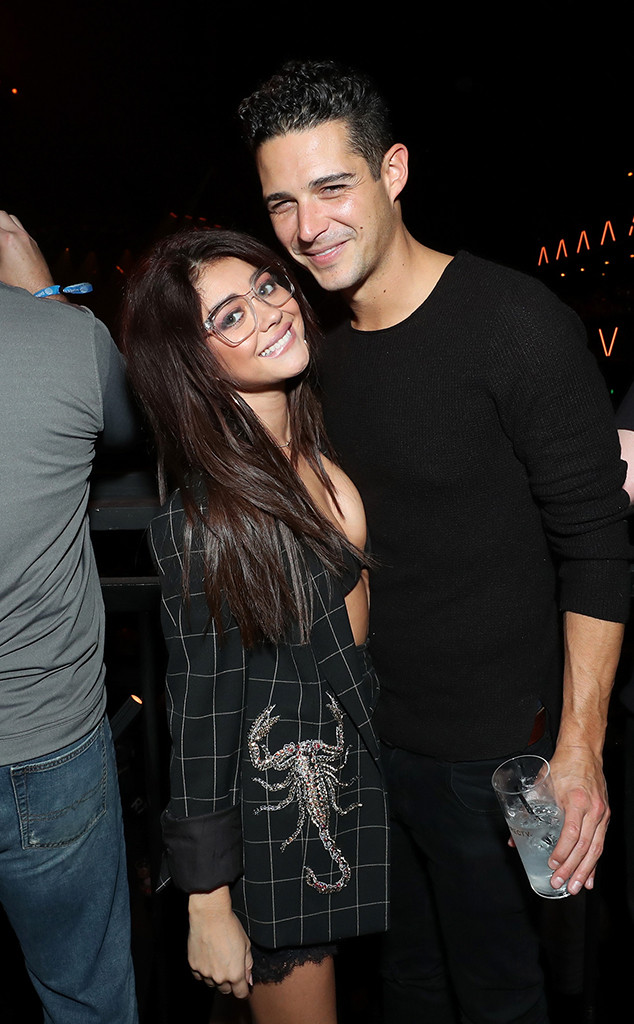 Cindy Ord/Getty Images for DIRECTV
Everyone's favorite Bachelor in Paradise bartender, and Sarah Hyland's favorite Bachelorette castoff, Wells Adams, is now 35 years old!
After appearing on season 12 of The Bachelorette in 2016 and then later appearing on season three of Bachelor in Paradise—before becoming one of its bartenders for two seasons—Adams has won over hearts of Bachelor Nation time and time again, but the only heart he's focused on these days is that of his girlfriend, Hyland.
The Modern Family star and her reality TV beau have been together for more than a year and a half now, celebrating their one-year first kiss anniversary back in September 2018.
The couple first sparked romance rumors in October 2017, after stepping out in matching Halloween costumes from Stranger Things, which came after the two flirted on Twitter, and it's been pretty much all Adams and Hyland ever since.
The couple has traveled together—they are big fans of Mexico—live together in Los Angeles and are frequently seen cuddling up together with their dogs. The moral of the story? They are cute…very, very cute.
In fact, their relationship, which is filled with sentimental shout outs on Instagram, Adams defending his lady against social media trolls, and lots of fun date nights that often include Taco Bell, might be our favorite thing about the birthday boy.
Oh, and we love his hipster style.
To celebrate Adams turning 35, we're sharing our favorite moments of the reality star's romance with the Geek Charming actress, because let's face it, love is always a good idea.
PS: Prepare for a lot of swoon-worthy moments from these two. They are the ultimate lovebirds!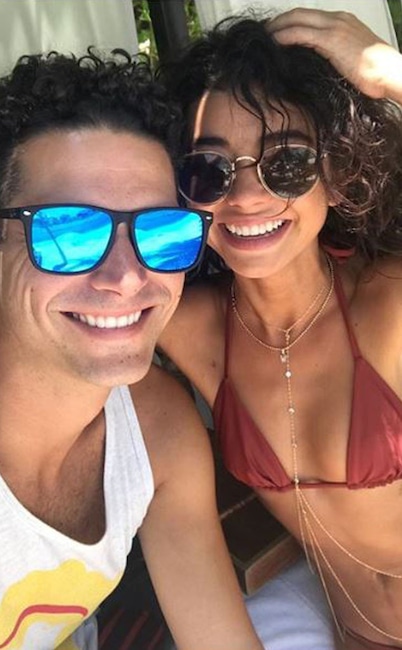 Instagram
Thinking of You
Both Sarah Hyland and Wells Adams shared a photo from one of their beach vacations in March 2019, because these two lovebirds can't stop thinking about each other.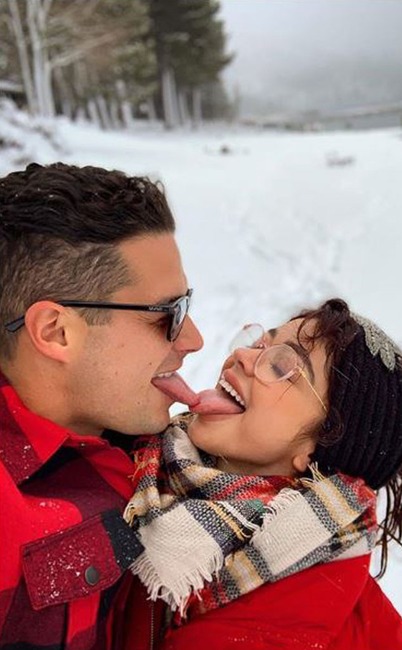 Instagram
Snow Smooches
Clearly, Lake Tahoe is for lovers.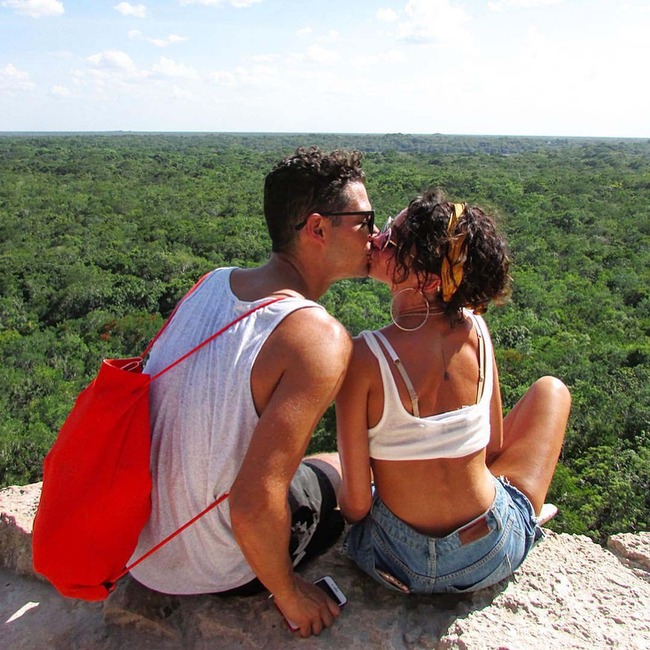 Instagram / Sarah Hyland
Forever Love
In honor of Valentine's Day in 2019, Hyland shared this kissing snap from one of her many trips with her main man over the years. "With you I feel like I'm on top of the world & I'll always catch you if you fall… no matter how high we climb. I love you to Pluto & back," she captioned the photo.
Article continues below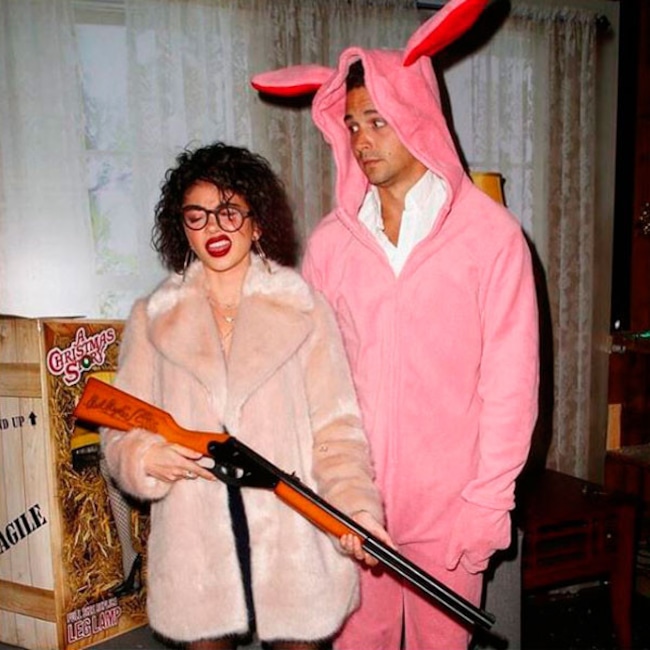 Instagram
Merry Christmas, Ya Bunny
The funny couple was inspired by A Christmas Story for their 2018 Christmas card.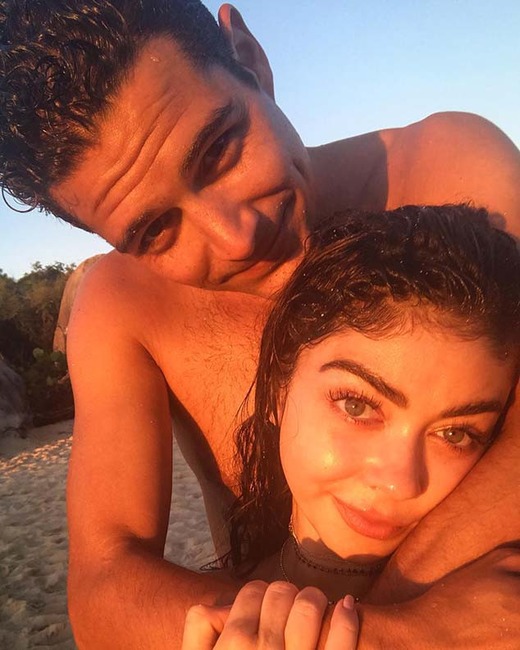 Instagram / Wells Adams
Golden Hour
Adams whisked Hyland off to a tropical destination to celebrate her birthday in November 2018.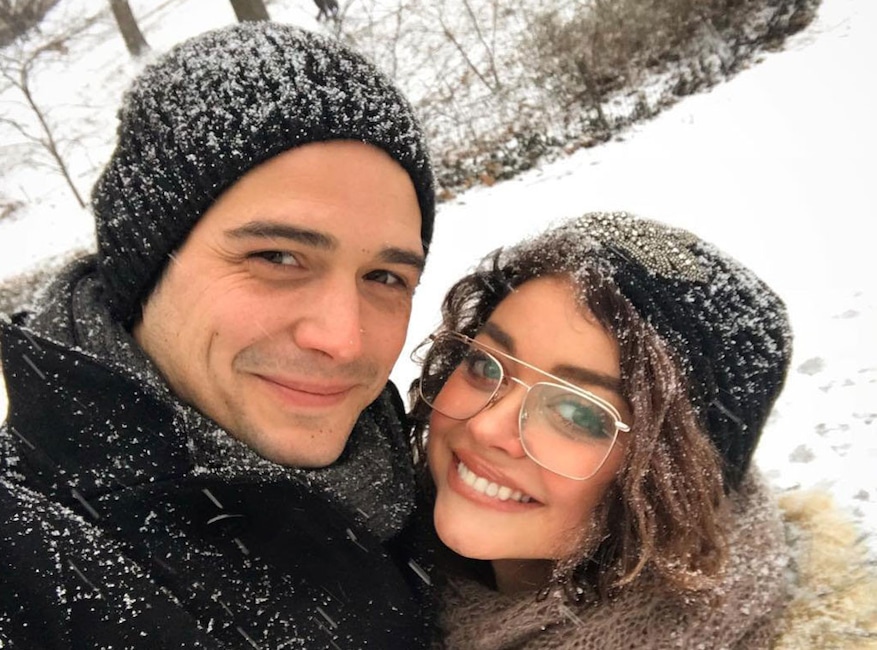 Instagram
Snow Cuddles
Baby it's cold outside, but Adams has his baby to keep him warm…even when it snows.
Article continues below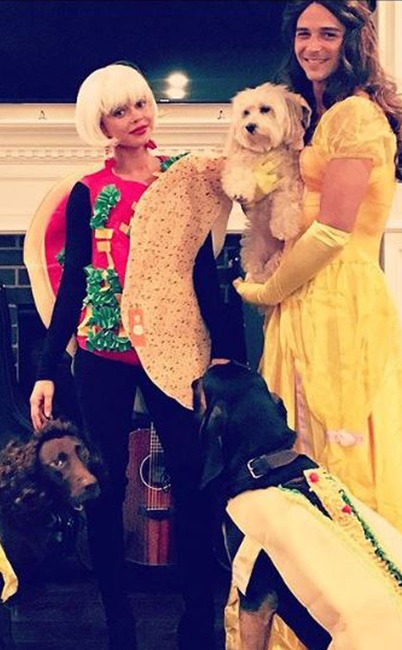 Instagram
The Taco to Your Belle
It's safe to say these two won Halloween with their "Taco Belle" couple costume.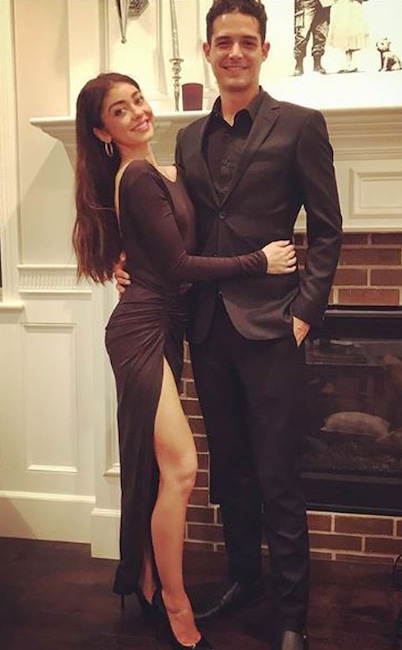 Instagram
All Dressed Up
The sweet duo loves to get dressed up, and they look pretty great when they do.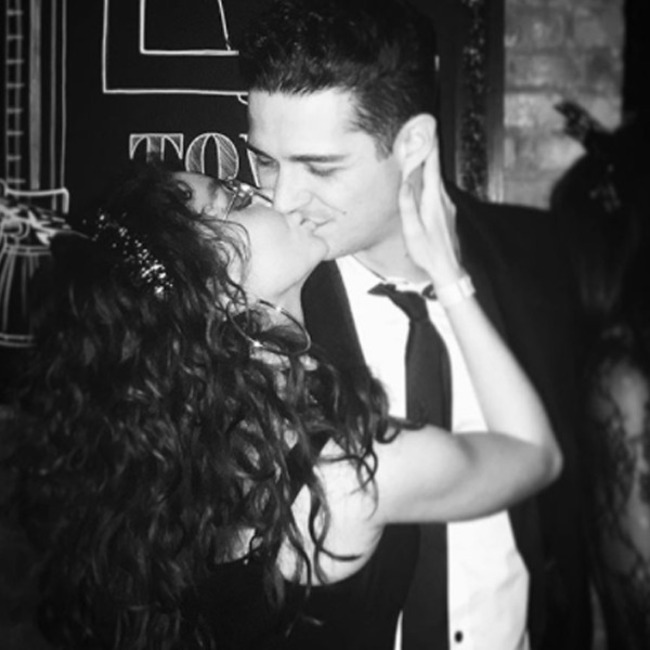 Instagram
New Year's Smooch
For International Kissing Day in July 2018, the ABC star posted a hot pic of the iconic duo sharing a kiss because they are just the cutest.
Article continues below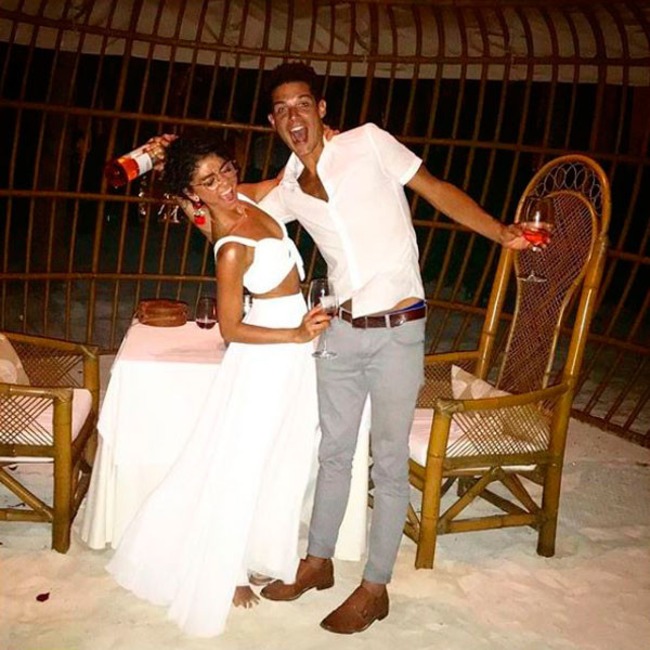 Instagram
Wild Summer Nights
Mexico wasn't ready for these two lovebirds.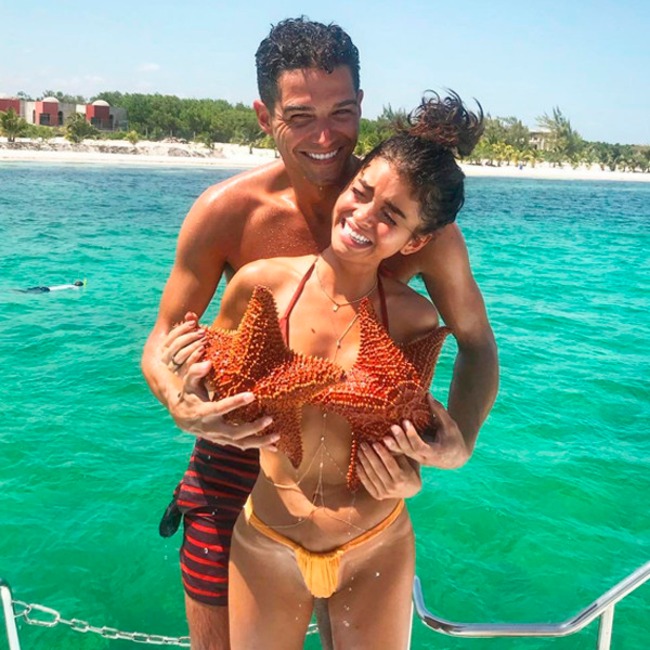 Instagram
Star (fish) Struck
The adorable pair soaked up some sun and played with starfish while on vacation in Mexico in June 2018.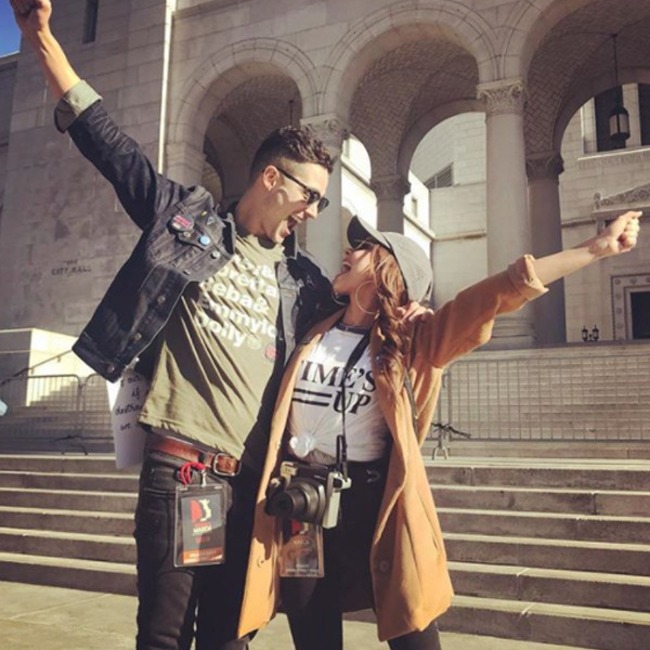 Instagram
City Hall Marches
In June 2018, the Wedding Year actress threw it back with a photo of the two from the 2017 Women's March writing, "Missing city hall marches with my partner in crime."
Article continues below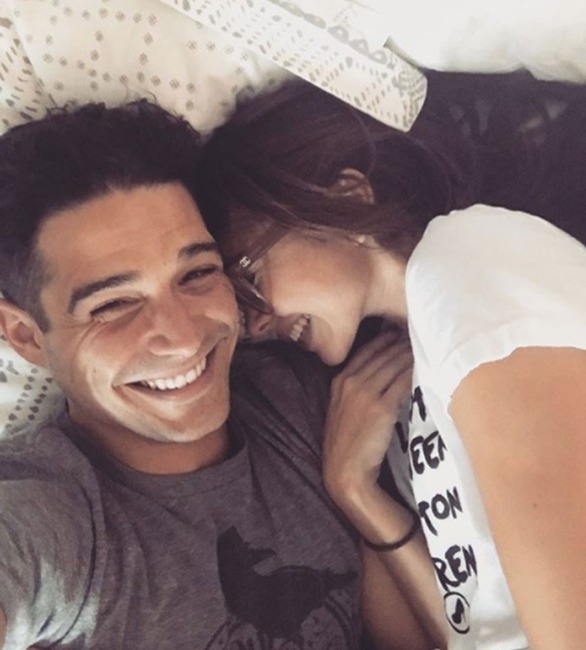 Instagram
Cutie Cuddles
The Modern Family actress' caption says it all in this heartfelt birthday post: "This picture was taken three days after three words were exchanged. My smile has only grown, my heart has only deepened, and my world has only gotten better ever since. @wellsadams? You are the most phenomenal man I have ever met and I am the luckiest woman in the world to have you by my side. Thank you for calling me baby even when I'm acting crazy. Happy Birthday Llama! Hey… #toplutoandback #myperson."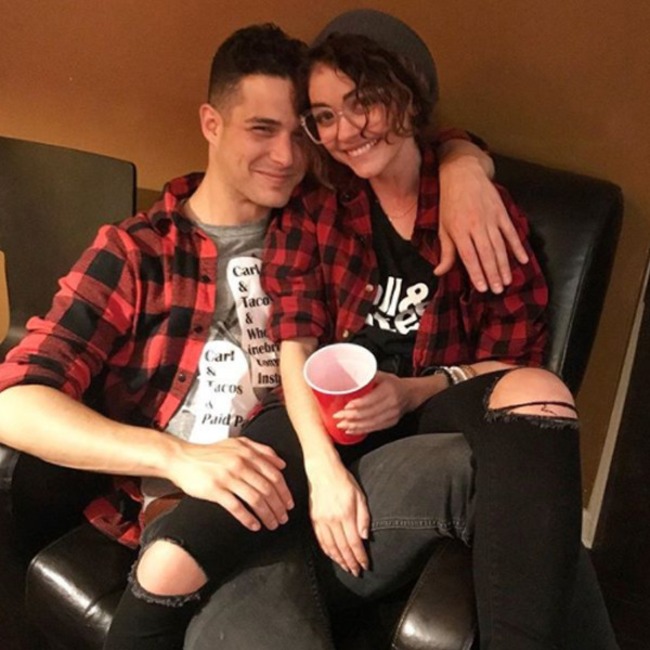 Instagram
Flannel Twins
The sweet duo posted matching photos of their flannel date night in May. The Bachelor in Paradise bartender wrote, "Actual photo of us on a date…kinda drunk…about to Postmates Taco Bell."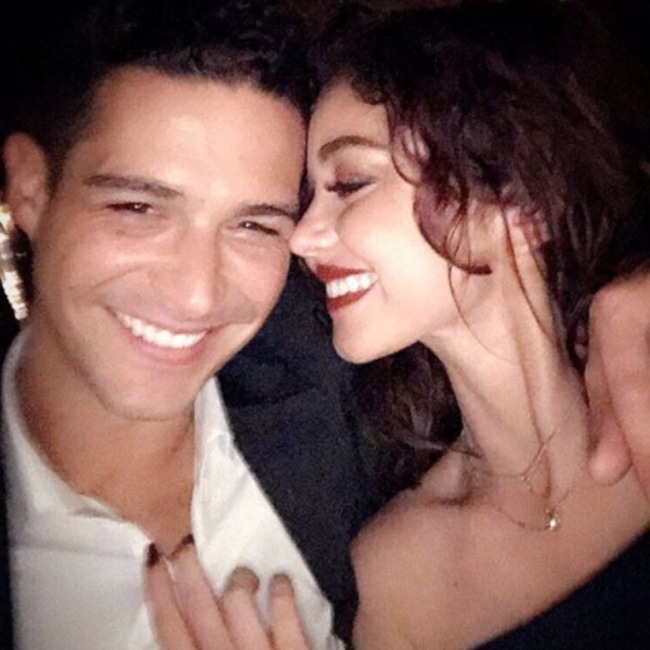 Instagram
Smiling Sweeties
This devoted couple can't stand spending too much time apart. The Manhattan-native posted a couple selfie on Instagram in April 2018 writing, "Missing my person" next to a heart emoji.
Article continues below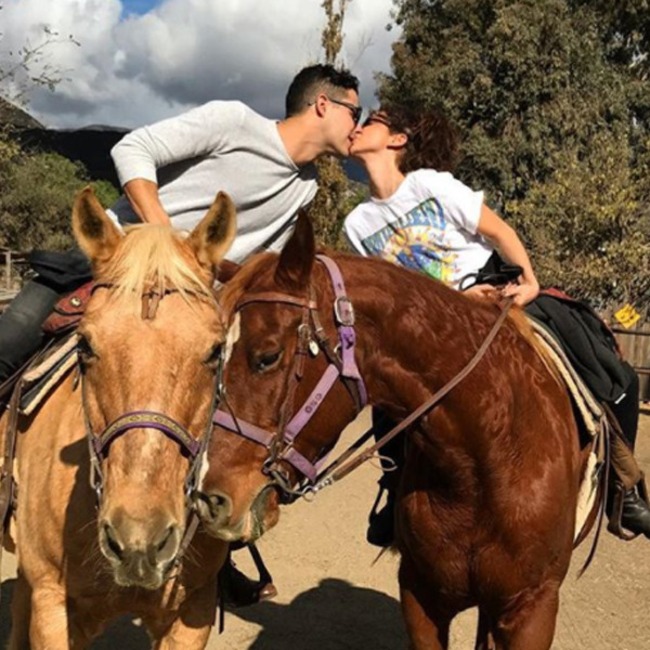 Instagram
Riding Off Into the Sunset
On Valentine's Day in 2018, Adams posted this photo of the two puckering up while on a trip to Ojai, California a year prior.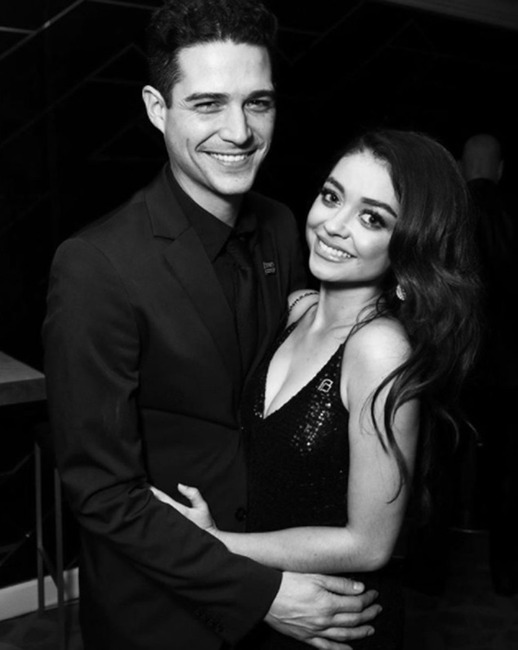 Instagram
Star Power
At the 2018 Golden Globes, the actress took part in the Time's Up movement with her boyfriend right by her side. "Very proud to be with a man that thinks it's sexy when a woman speaks her mind and stands up for herself. Which, in my opinion, is VERY sexy," she wrote.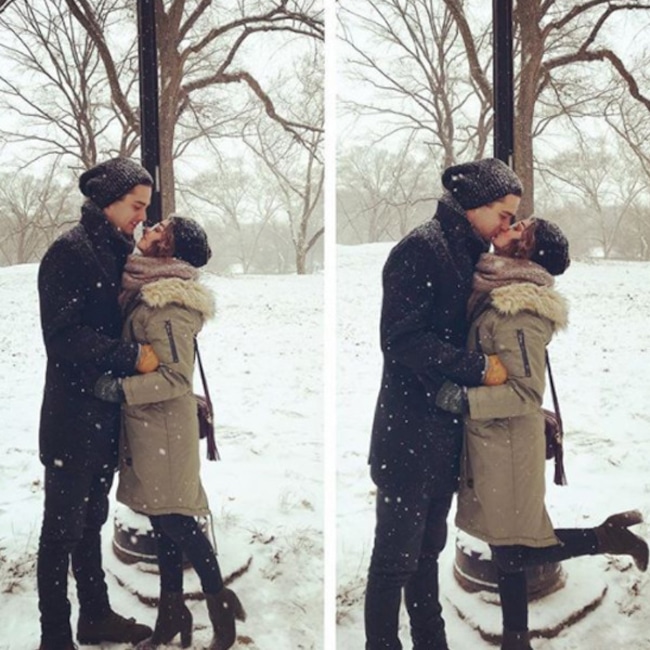 Instagram
Central Park Wonderland
"The two things I love most. A Snowy Central Park. And lamp-posts…" the actress jokingly wrote about the winter snapshot with her reality star stud.
Article continues below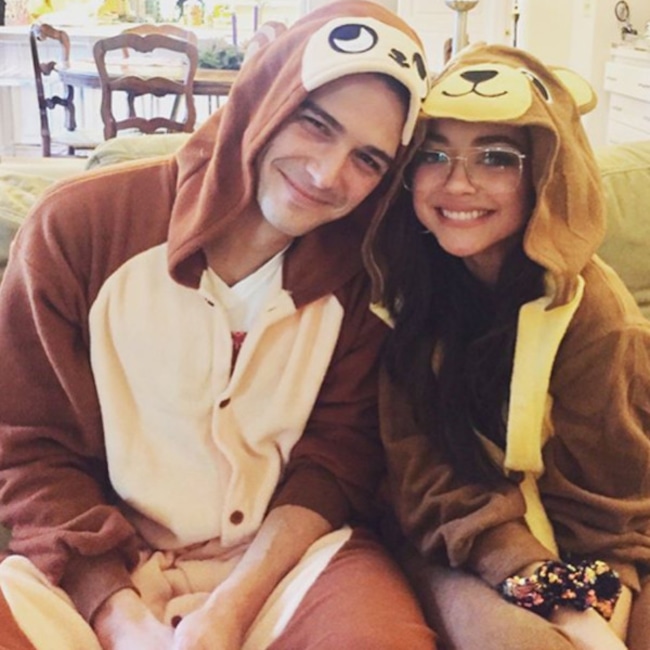 Instagram
Onesie Buddies
The Modern Family star spent a fun-filled Christmas in Nashville in 2017 with her beau's family. "Full of laughs, animal onesies, food, dance offs, fake teeth, the cutest kids in the world and @wellsadams' amazing family. Thank you for sharing such a special Christmas with me," the actress shared on Instagram.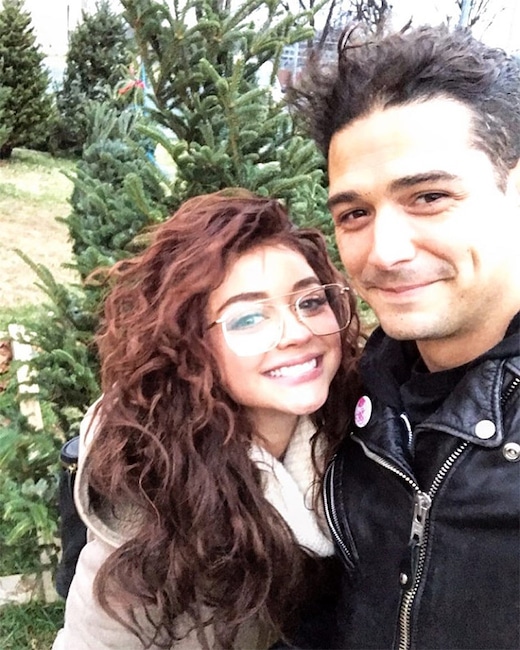 Instagram
First Christmas Tree
The two went Christmas tree shopping together for the first time back in 2017 and they were so happy.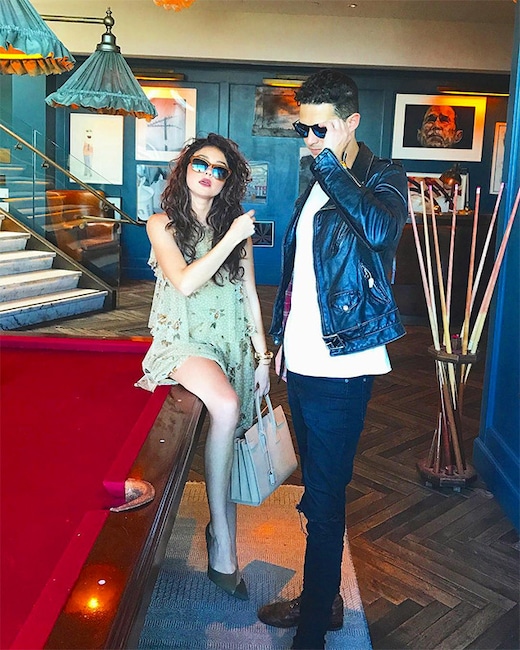 Instagram
Brunch Time
"Brunch. So. Hard," Adams wrote on Instagram in December 2017 with his lady.
Article continues below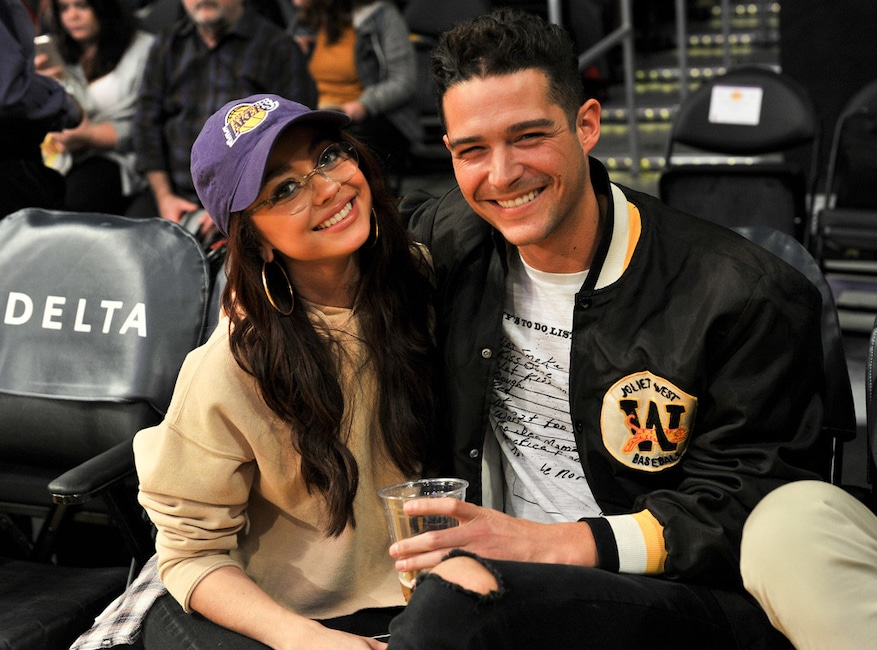 Allen Berezovsky/Getty Images
All Smiles
The two appeared together at a Los Angeles Lakers game in late 2017 and boy did they look cute.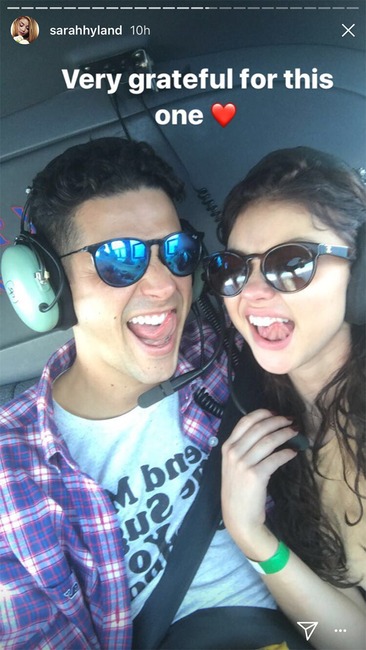 Instagram Story
Birthday Trip
In late November, Adams surprised Hyland ahead of her 27th birthday by whisking her away on a Bachelor-style trip…the two took a helicopter ride to Santa Catalina Island.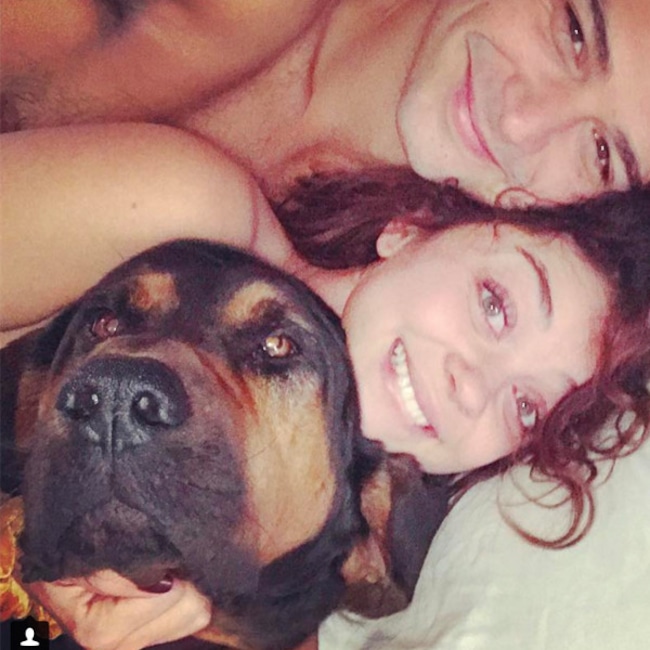 Instagram
Getting "Naked"
In mid-November 2017, Hyland posted a selfie that appeared to show her and Adams naked in bed together with his dog.
Article continues below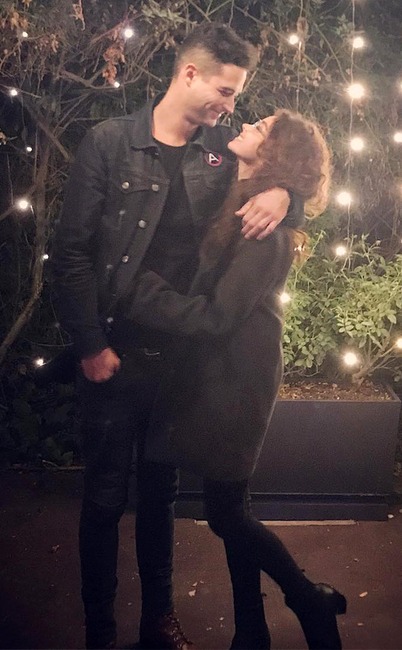 Wells Adams/Instagram
PDA Alert
Days after Halloween, the actress shared some PDA-filled photos of her and the Bachelorette alum, fueling the romance rumors. "He puts up with me," she said.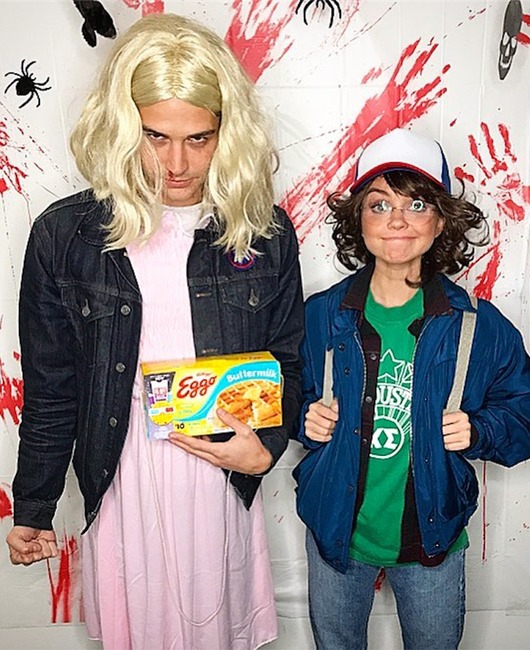 sarahhyland/Instagram
The Photo That Started It All
The actress posted a photo of the two dressed up as Stranger Things characters for Halloween in 2017, which sparked romance rumors, as this marked the first time the two had been linked.
Source: Read Full Article