Hello, Your Sex Horoscope for the Weekend Is Here
What's happening: Mercury Retrograde begins today, in the relationship-oriented sign of Libra. At the same time, Venus forms an awkward quincunx angle with Jupiter, bringing imbalances to your love life. Then on Sunday, the Sun harmonizes with Uranus, the planet of surprises. On Monday, the Sun forms a quincunx with Saturn, the planet of blockages. The Moon enters Taurus on Tuesday, where it remains for the rest of the week.
What that means:
Aries
Keep your eyes peeled, Aries. It looks like your ex is lurking around! This weekend, you're being pushed to address past relationships that didn't work out. This can be easy—maybe you have a cordial convo with your ex and find closure. It could also be a stressful time—like your ex trying to push your buttons and start a fight. Don't let your short temper get the best of you! If they start drama, talk things out. If they don't wanna hear it, just hit block.
Taurus
You're getting some action this weekend! Ask someone out, and you're likely to have a fire first date with them. Or tell your latest Tinder match you wanna bang, and you're likely to have a stellar hookup. The potential for success is sky-high right now, Taurus, but only when it comes to the short term. Have fun dating or flirting or banging whoever you link up with this weekend, but don't set super high expectations. Let loose and have a little fun!
Gemini
You need to make up your mind, bb. Flirting and f*cking around is a lot of fun, but if you want something real, then act like it! If you're only in the market for a hookup, you shouldn't have any trouble getting it on this week, but if you want a relationship, then you need to cut the superficiality and start getting serious. That being said, this is not the time to DTR—take things slow now, then upgrade your relationship status after Mercury Retrograde is over.
Cancer
Slow down, buddy! You're dating someone, or about to meet someone, that you think you can form a real relationship with…but you can't just dive into something serious with them. Take it slow, and get to know them a little better first! They're in absolutely no rush to make it official, and if you try to DTR after the first few dates, you might end up pushing them away from you. That's not to say you should hold back or withhold affection from them, rather, you should take it easy and let things happen on their own. Don't rush!
Your Mercury Retrograde Survival Kit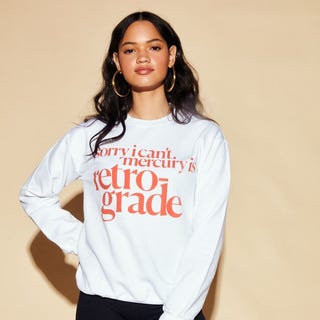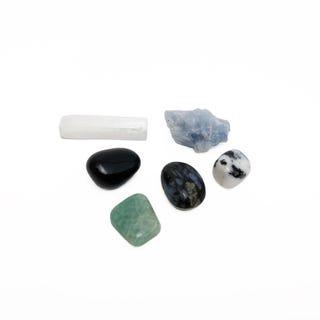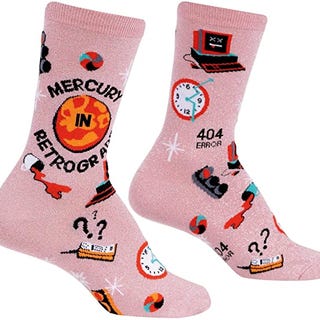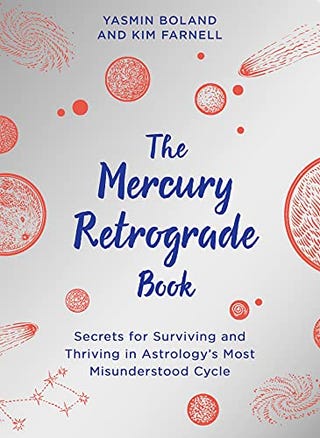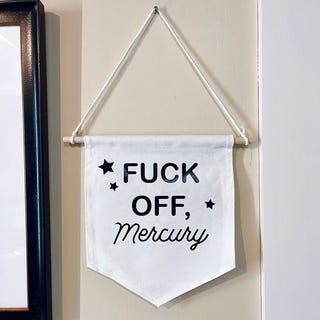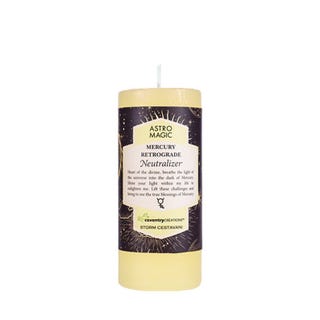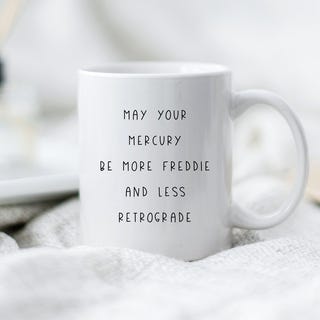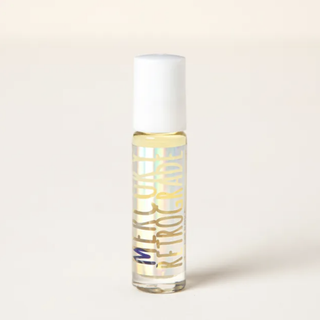 Leo
I suggest thinking very carefully before you speak right now, Leo. There are major talks going down between you and your boo this week, and your relationship will change based on how well you handle these conversations. If things between the two of you aren't so great, it's easy to get impatient and blow up on them right now. If things are going well, you might want to rush into upgrading your relationship even if you (or they) aren't 100% ready. Be real with yourself and figure out exactly how you want to approach these convos, think it through, and then you can move forward.
Virgo
HBD!! The Sun and Venus, the planet of love and beauty, are both in your sign right now, so you're the star of the show. People can't keep their eyes off of you! You're basking in the attention, and it feels wonderful, but here's the thing—you're not giving enough affection back to your paramours. They might feel like you're playing games, which is not cool. Be a little more generous with your love, and you can avoid unnecessary drama.
Libra
You're a wee bit over-invested in an ex right now, Libra, and it's holding you back. On top of that, Mercury Retrograde is going down in your sign, so you can bet on having to run into an ex or two. Use this opportunity to find closure. This is not the time to try and reignite the lost spark from your previous relationships—you need to figure out how to make peace with the past, leave 'em behind, and then you can proceed, baggage free.
Scorpio
Instead of putting up walls when people try to show you affection, why not open up to it? There are some potential lovers trying to get to know you better, but if you keep putting up walls, you won't make any progress in your love life. Make yourself more available! Entertain the people that want to take you out and give 'em a chance! The Moon in Taurus from Tuesday til Thursday is great for dating and fooling around, so you'll have no trouble getting some action.
More Sex + Astrology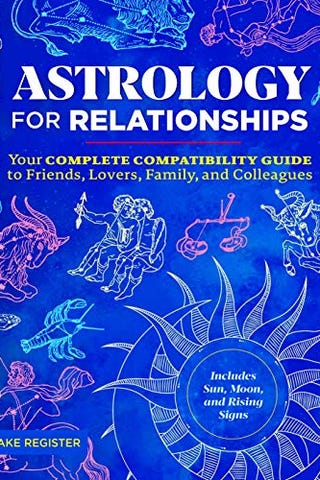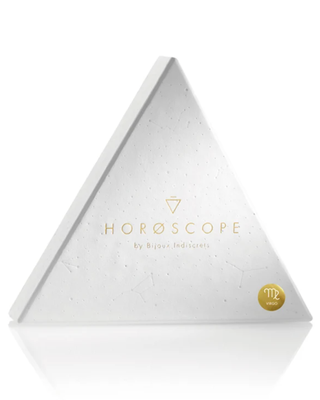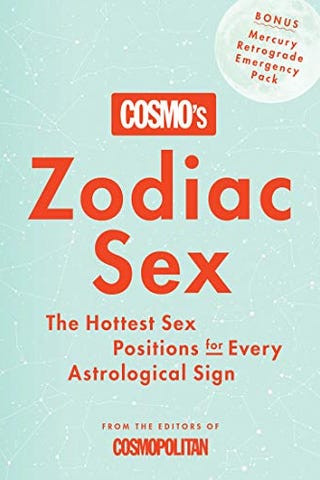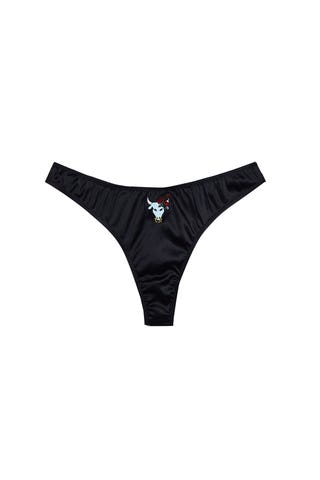 Sagittarius
Here's the bad news—it's Mercury Retrograde, and you're reconnecting with a lot of people from your past. But here's the good news—your love life is (mostly) getting through the retrograde unscathed. And even better, Jupiter, the planet of abundance, is in your chart's zone of romance and sex right now! You should have no problem hooking up this week, but this is not the time to DTR or try to level-up your relationship. Flirt and fool around, but don't take things too seriously for now.
Capricorn
If you have any ongoing drama with your boo, hidden feelings of jealousy or resentment, or just an unhappy relationship, it's all coming out right now thanks to Mercury Retrograde. If there are communication issues, chronic ghosting, or just straight up dishonesty—from you or your partner—it's coming to light right now. Try to deal with this drama behind closed doors and avoid embarrassing your partner and, more importantly, yourself.
Aquarius
You're catching feelings for someone, and it's really, really tough for you to speak on it. This isn't a read, but your refusal to honor your feelings is making you appear as unemotional—your sign's stereotype. If you don't tell them how you feel, your feelings will just build and build and build, leading to you feeling pretty low, and your crush/partner feeling confused about how you feel.
Pisces
Your chart's relationships zone is getting lit up all week long, Pisces, so you're having a great time flirting—and if you're single or in an open relationship, you're meeting plenty of new connections! Here's the thing—you can't go all-in with every single one of them. In fact, a few of them might start to take advantage of your kindness. I'm not saying you need to block yourself off and become completely unavailable, but be a little more discerning about the people you spend time with. Invest in people who are equally interested in you, and you might even slide into a solid, healthy relationship with them down the line (after Mercury Retrograde).
Source: Read Full Article