Here Are All The Movies & TV Shows You Need To Watch This Thanksgiving Weekend
Thanksgiving is a time to be spent with family, but when you're done filling your stomachs with delicious turkey and pumpkin pie, you'll need something to entertain yourselves with while you proceed to relax and digest. As luck would have it, there are a ton of movies and TV shows to watch this Thanksgiving weekend that'll keep you plenty occupied before the tryptophan kicks in. And if you're worried about finding something every member of the family can agree on, never fear. This list includes so much variety that you're practically guaranteed to find a film or show that everyone will enjoy.
Disney lovers looking for their next animated fix will want to head over to the theater to see Ralph Breaks the Internet, which looks just as fun as its predecessor in every way. Whether you're a kid or an adult you'll come out of the theater with something else to be thankful for this year. Meanwhile, there's also some classic Thanksgiving goodies to enjoy, including A Charlie Brown Thanksgiving (because if you didn't watch a holiday-themed Peanuts special, did said holiday even really happen?) and the debut of Lifetime's The Christmas Contract that'll provide an epic One Tree Hill reunion.
But that's just a little taste of all the film and TV specials you have at your disposal this week. So check out the list below and start planning your holiday weekend accordingly.
1. Ralph Breaks the Internet — Theaters
Come for the lovable characters, stay for the epic Disney Princess scene.
2. Green Book — Theaters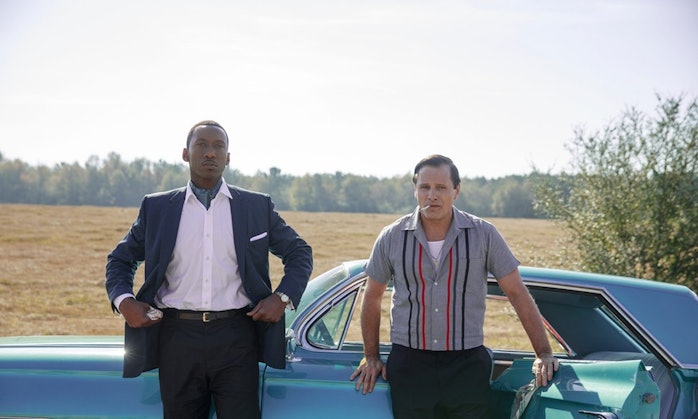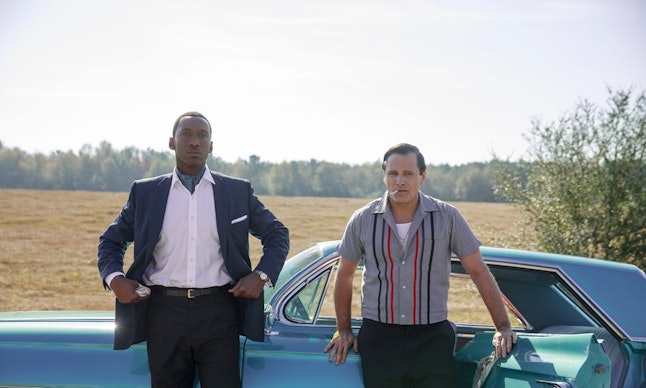 For those in search of something a little more serious, Green Book tells the story of an unlikely friendship that blossoms between African-American pianist Don "Doc" Shirley (Mahershala Ali) and his Italian-American driver Frank "Tony Lip" Vallelonga (Viggo Mortensen). Inspired by a true story, the film dives into an era of racism and discrimination that still feels all too familiar today. It may not be the traditional holiday movie you go and see during this time of year, but the subject matter is definitely worth tuning in for.
3. The Christmas Chronicles — Netflix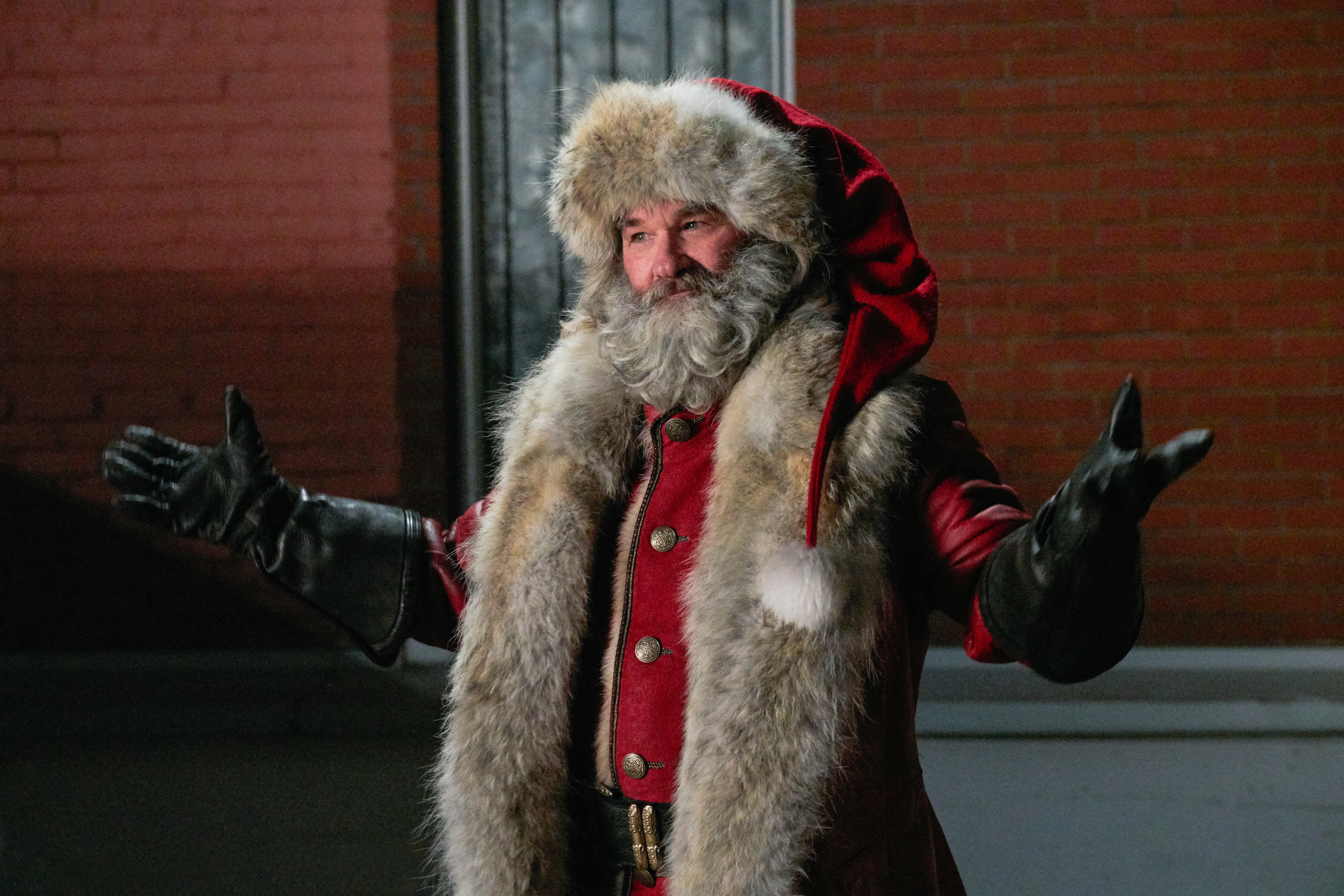 Starring Kurt Russell as Kris Kringle himself, this Netflix Original, centers around sister and brother, Kate (Darby Camp) and Teddy Pierce (Judah Lewis), who sneak into Santa's sleigh on Christmas Eve, causing it to crash. However, with a little help from ole' Saint Nick, the three of them work together to save Christmas before it's too late.
4. Trevor Noah: Son of Patricia — Netflix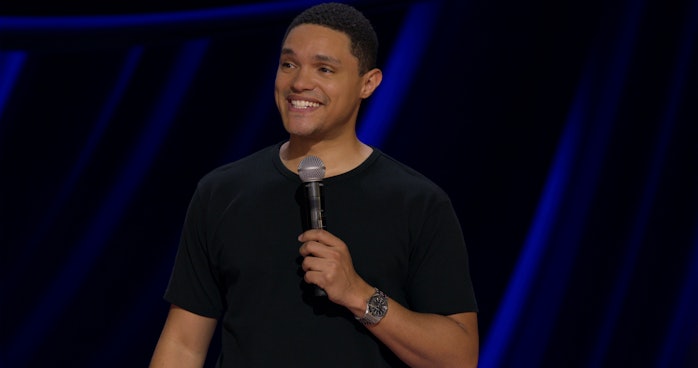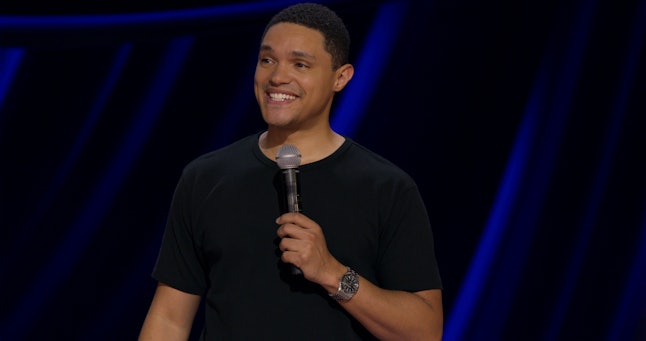 Then again, if you'd rather dive into current world issues and politics around the Thanksgiving table (God speed!) then checking out Trevor Noah's new stand-up special on Netflix is an absolute must. However, you may no longer be talking to all of your family members by the time the special is done.
5. This Is Us — NBC, Hulu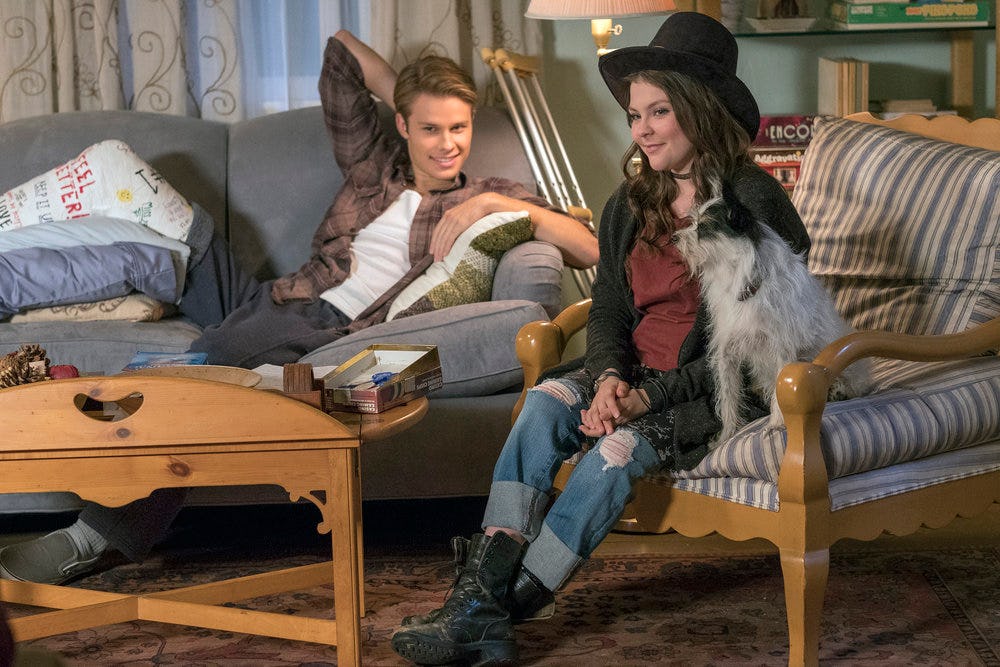 When it comes to understanding what family is all about, no show does it better than This Is Us. This week's episode proved to be particularly relevant, given that it was Thanksgiving themed. So gather around the TV and watch the Pearsons do what they do best: warm your heart (and make you sob in the process).
6. A Charlie Brown Thanksgiving — ABC
Because while it may be an oldie, it's still a goodie. The special airs on Wednesday, Nov. 21 at 8 p.m. ET on ABC, so set those DVRs so you can enjoy your turkey with a side of Snoopy.
7. Dirty John — Bravo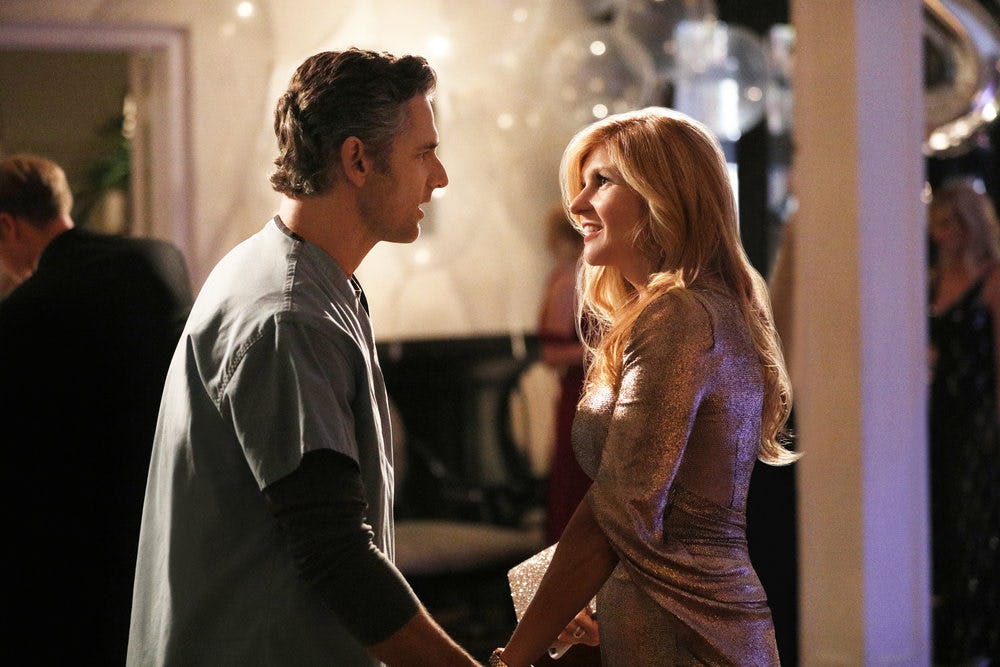 Connie Britton stars as Debra Newell, who gets instantly charmed by Eric Bana's charismatic John Meehan. But what starts off as a love story quickly turns into a nightmare. The series, which premieres on Sunday, Nov. 25 on Bravo, is the perfect way to round out a holiday weekend for those who love a little thrill to go with their stuffing.
8. The Christmas Contract — Lifetime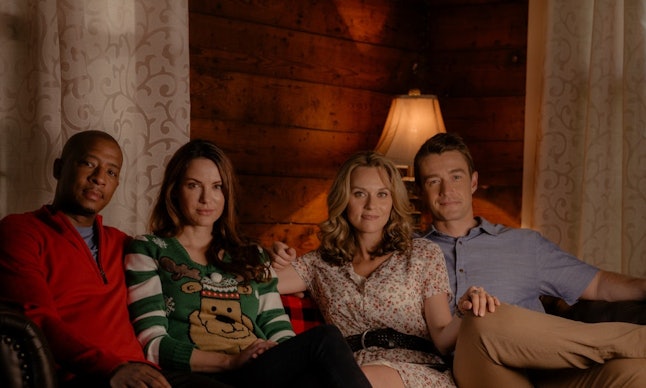 Starring Hilarie Burton, Robert Buckley, Danneel Ackles, Antwon Tanner, and Tyler Hilton, this Lifetime Original promises to deliver an unforgettable reunion for One Tree Hill fans when the movie debuts on Thursday, Nov. 22 at 8 p.m. ET on Lifetime. And just in case that isn't enough of an incentive, 'Tis the Season: A One Tree Hill Cast Reunion special will immediately follow the movie at 10 p.m. ET. I know that I don't wanna be anywhere other than in front of my couch at that time.
So go forth and make the most of your holiday weekend with some of this must-see events!
Source: Read Full Article