Here's Everything We Know About the 'Abducted in Plain Sight' Movie
The Abducted in Plain Sight documentary left a lot of people with more questions than answers. Chief among those: How were Jan Broberg's parents so naïve? How did Robert Berchtold get away with kidnapping the same little girl twice? How is Jan Broberg so seemingly well-adjusted? And mostly – is there more to this story?
Details of the Jan Broberg kidnapping story are so unbelievable
that the Netflix documentary – which wasn't even the first attempt at retelling
the tale – is now potentially becoming a full-length movie. Jan Broberg even
has some ideas about who should play her in the film. Here's what we know about
the movie version so far.
Jan Broberg was kidnapped by a family friend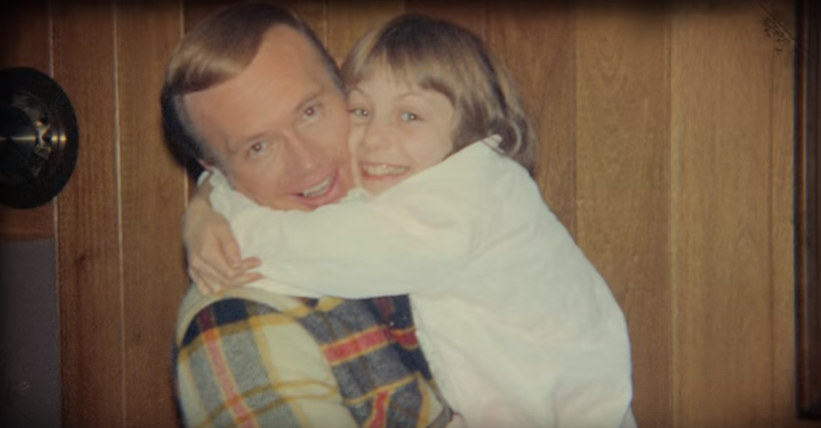 When Jan
Broberg was a young girl, a family friend began sexually molesting her and
eventually he even kidnapped her. Sadly, it's a story that's becoming more and
more common – an estimated 1 in 5 girls are sexually assaulted in their lives. But
there's nothing typical about the details of the Jan Broberg case.
For one, her parents trusted the perpetrator, Robert
Berchtold, so much that they didn't report the kidnapping for several days
after it happened. Then there was the super disturbing way both of Jan Broberg's
parents engaged in sexual relations with their daughter's kidnapper – after he
took her! No one is that manipulative, right? But apparently Robert Berchtold
was.
The rest of the story is just as bizarre. Fake alien abductions, lies about being an undercover FBI agent, Berchtold convincing Jan's parents that sleeping in a little girl's bed was "therapy." It's just a crazy story.
When will the 'Abducted in Plain Sight' movie be released?
For now, discussions about a movie are in the very beginning
stages. Jan Broberg explained during an interview
with TMZ, "We have had some preliminary conversations,
some offers, some people who are interested in making the story into a feature
film or a series of some sort. We're just very cautiously looking at the
possibilities and options that might be available. I want the story told
correctly and in a way that will help the most number of people."
Broberg also wants to fill
in more of those missing details by making the movie stretch over the course of
several years. "I would love for it to actually go over a seven-year
period of time. Like This
Is Us that I love on TV. It goes back and forth in
time, kind of meets Breaking
Bad, but it's not drugs, it's pedophilia," she said.
Who will be cast in the 'Abducted in Plain Sight' movie?
Details on the film version of Abducted in Plain Sight are scarce, but Jan Broberg has voiced her opinion on who she thinks should play her in the movie. First on her list? Millie Bobby Brown, who became famous for her portrayal of Eleven on the hit Netflix series Stranger Things.
"That girl who is on Stranger Things, Eight? Is her name Eight on the show? She's a great, great young actress, and she's tiny. It has to be a very small girl. I didn't hit maturity and puberty until I was at the last end of my senior year of high school. When I graduated, I was 90 pounds and 5 feet tall. It has to be someone who is very tiny, because I continued to be a small, young girl throughout this period of time," Broberg said.
As for kidnapper Robert
Berchtold (also called "B"), Jan Borberg knows it'll have to be someone
charming who isn't afraid to explore their dark side for a movie role. "I think
for B it would be somebody like Ryan Gosling. So charming, and I know he can
descend into darkness. Or maybe somebody like Christian Bale. Again, great
actor and character who would probably love to get their hands on a role like
this, where you're the charming, charismatic, wonderful dad in town, and the
deep, dark, ugly secret life that you're leading," she said in the
interview.
The movie may be a long way
off, but it sounds like it'll be epic!
Source: Read Full Article