Here's How The Arrowverse Will *Finally* Introduce Lois Lane
While a big part of the highly anticipated Arrowverse crossover involves seeing some of your favorite CW superheroes reunite on-screen, it also serves as an opportunity to introduce a few new characters as well — or at least new iterations of iconic characters. That's why it was exciting to learn that Lois Lane would be making an appearance during the 2018 event. Actors like Amy Adams and Margot Kidder have tackled the role in the past, but the honor of playing Lois Lane in the Arrowverse Elseworlds crossover goes to Elizabeth Tulloch, who, though new to the part, is no stranger to the small screen.
Tulloch previously served as a pivotal character in the popular NBC fantasy series Grimm, starring as Juliette Silverton/Eve from 2011 through 2017. She's also popped up in shows like Portlandia, House, and even The West Wing, according to her IMDb page. So if you watch her this week and find yourself thinking that she looks very familiar but can't figure out from where, those are probably the places you've spotted her before.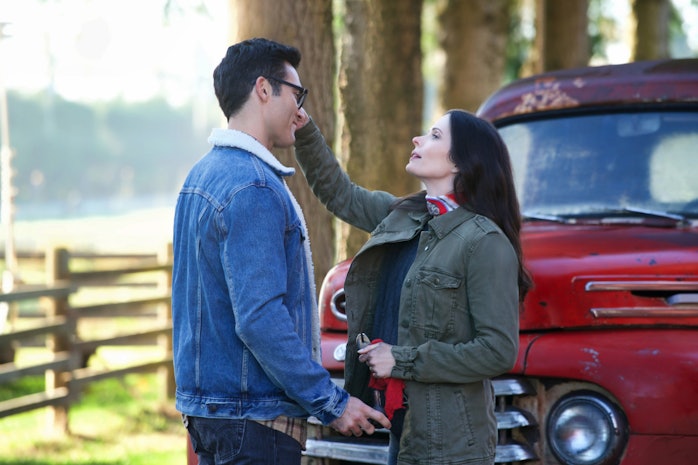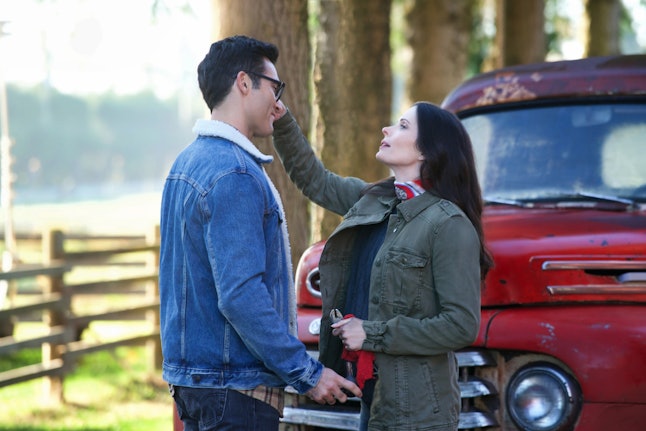 Now, onto the bigger question: how does Lois Lane come to find herself in the Arrowverse crossover? It all starts after Barry Allen and Oliver Queen accidentally end up swapping bodies, and turn to Supergirl/Kara for help. She just so happens to be visiting her cousin, Superman/Clark, in Smallville at the time. Hence where Lois, Clark's famous flame, comes into the picture.
As for how Lois and Clark's relationship is doing upon seeing them, fans can be rest assured that this dynamic duo is still going strong. "Oh, my god, it's just adorable," Tulloch explained to TVLine during a recent interview. "It's the typical kind of like Lois and Clark relationship where she's kind of giving him a hard time." She added:
And as you might suspect, Kara and Lois get along very well and share a lot in common, particularly when it comes to career choices. However, if you were hoping to see all three journalists in the Arrowverse (Kara, Lois, and Iris, played by Candice Patton on The Flash) team up together, that plan may have to wait for another day. "I never worked with Iris, but I'm with Kara, and there is one scene where we are talking about what we do [for a living]," Tulloch shared during the same interview. "But that is something I'm seeing a lot of on Twitter, that people really want the three journalists together. That'd be cool to do in the future."
As you can see, Tulloch definitely seems interested in returning for more episodes if the opportunity presents itself. Let's just hope she and Clark are able to make it out of this latest Arrowverse adventure unscathed so that it can happen.
Source: Read Full Article