How Jordyn Woods Became an Unofficial Member of the Kardashian Family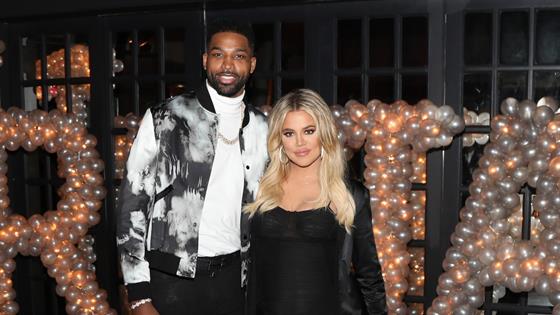 Jordyn Woods' relationship with the Kardashian-Jenner family is in turmoil.
The 21-year-old model is in the middle of cheating scandal involving Khloe Kardashian's former boyfriend, Tristan Thompson. Reports surfaced this week that Kylie Jenner's BFF hooked up with the Cleveland Cavaliers player at a house party over the weekend. Though Tristan took to social media to deny the claims in a since-deleted tweet, E! News has learned that Khloe and Tristan have called it quits.
This split news comes 10 months after Khloe gave birth to her and Tristan's baby girl, True Thompson, amid another cheating scandal. We're told the former couple will remain focused on co-parenting True as Khloe continues to live in Los Angeles and Tristan travels across the country due to his basketball career.
After news broke about Tristan and Jordyn, E! News learned that the Kardashian family is "writing Jordyn off." Though it seems Kylie is having a hard time processing the cheating news, with a source telling E! News that the Kylie Cosmetics founder was "in denial for days."
The insider adds that Kylie "is very torn on how to handle the situation," given that she's been extremely close with Jordyn for years.
In a Q&A video posted to Kylie's YouTube page over the summer, the pair explained how they first met.
"We met through a mutual friend," Kylie shared with her fans. "She grew up…she's known Jaden [Smith] like her whole life, and I met him in middle school. They were best friends, they still are."
"You guys told me to come over one day, I was like, 'OK,'" Jordyn went on to explain.
This hangout took place the summer before the duo entered ninth grade.
"And you put your name in my phone with a purple heart, and I still have the purple heart in my phone," Kylie told Jordyn.
Over the years, Kylie and Jordyn's friendship became a sisterhood, with Jordyn becoming a part of the Kardashian-Jenner family. Jordyn has been there to celebrate holidays, milestones and baby showers with the Kardashians, even attending Khloe's celebration in March 2018.
And in return, the Kardashians have been there for Woods, attending her birthdays and supporting her career. Woods even became a model for Khloe's clothing line, Good American, striking a pose for the company's campaigns. In September, Khloe and Tristan attended Jordyn's 21st birthday, where they were spotted holding hands.
On Sunday, the same day the alleged infidelity took place, Jordyn took to Twitter to write, "I could love you and still cut you tf off."
Source: Read Full Article