How Will Tristan Thompson's Cheating Scandal Affect Kylie's Relationship With Jordyn Woods?
Kylie Jenner and Jordyn Woods have been best friends for years, and it was almost as if Jordyn was an honorary member of the family. When Khloe Kardashian gave birth to her first daughter, True, fans could not have been happier for her and the baby's father, Tristan Thompson.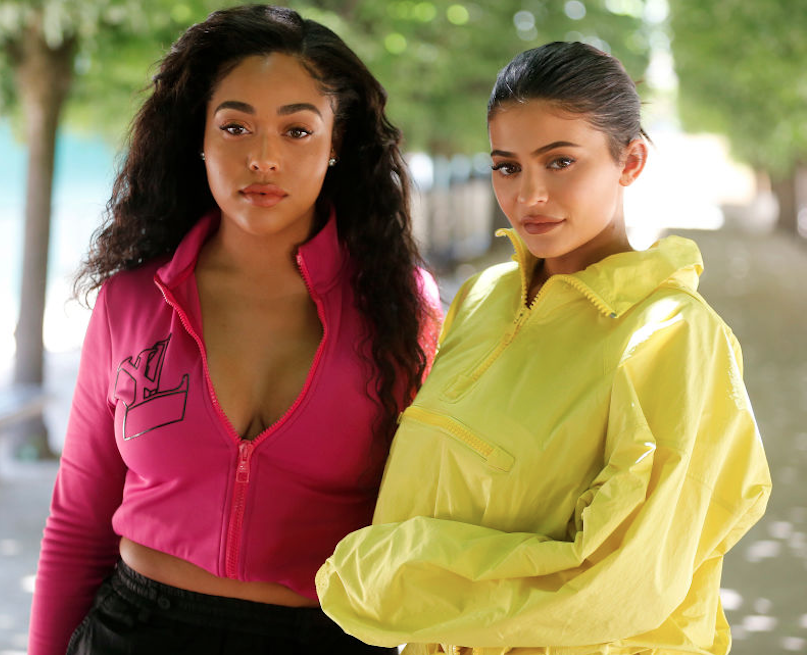 Khloe and Tristan seemed to be a great match, both doting on their adorable baby girl and never shy about showing their affection for each other. However, many people were shocked in recent days when Khloe and Tristan broke up due to the unbelievable fact that he cheated on her with none other than the best friend of her little sister.
What was Kylie Jenner and Jordyn Woods' friendship like?
At one point, the two were extremely close, almost like sisters instead of friends. Jordyn supported Kylie in all of her business endeavors and even lived with her in her home. There is no doubt she was treated like a member of the family by all of the Kardashians and Jenners. Since they were teenagers, the two girls have been practically inseparable, enjoying adventures and making memories just like any best friends would do.
Khloe Kardashian and Tristan Thompson's relationship
View this post on Instagram
"Are you willing to give up what you love, for who you love?" Big Sean
A post shared by Khloé (@khloekardashian) on
The couple appeared to have great chemistry, meeting several years ago after they were set up on a date by a mutual friend. They always seemed to have fun together and talked about their future as a couple as well as parents to their daughter. Things heated up and got more serious as the months went by, with Khloe and Tristan taking trips to places such as Miami and Mexico together before they officially let fans know they were an exclusive couple.
Khloe and Tristan a new baby
Khloe didn't waste any time letting the world know that she was deeply in love with Tristan! For a while, fans were even speculating there would be a proposal, and the couple was officially on ring watch. While a proposal didn't come, everyone was just as happy with the news that Khloe and Tristan were able to share – they were expecting a baby!
The Kardashian baby boom
View this post on Instagram
❥➹ My entire heart ❥➹
A post shared by Khloé (@khloekardashian) on
Khloe's pregnancy could not have come at a better time, as it turned out that Kylie was also pregnant and Kim was expecting a baby via surrogate. The already large Kardashian-Jenner family was only getting bigger, and it was a wonderful time for everyone. In fact, Jordyn Woods was supportive of Kylie all throughout her pregnancy, expressing her excitement and her love for her best friend.
The cheating scandal
In recent days, the world was shocked by the news that Tristan Thompson had cheated on Khloe with Jordyn Woods. There is no doubt that it left Khloe devastated, as she was extremely close to Jordyn as well. Although Khloe is, unfortunately, no stranger to heartbreak, she can certainly agree that having a boyfriend cheat with an extremely close friend such as Jordyn is the ultimate betrayal. Fortunately, Khloe is a strong woman who is handling the entire situation with dignity and grace!
What will happen next?
All of the Kardashian and Jenner sisters are very active on social media, and each one of them has unfollowed both Jordyn Woods and Tristan Thompson. Jordyn has even been asked to move out of Kylie's home, which is not surprising as the sisters are always quick to defend each other and stay by each other's side!
Although the sisters are sticking close together, Kylie is not sure at this time how the cheating scandal will affect her relationship with her best friend. Perhaps everyone needs some time to cool off, and they can find an effective way to deal with the betrayal that has occurred. While fans do not want to see Kylie suffer the devastation of losing her best friend, this is surely a situation that needs to be addressed so everyone involved can find the best way to move on.
Source: Read Full Article