Inside Angelina Jolie's Complicated Relationship With Dad Jon Voight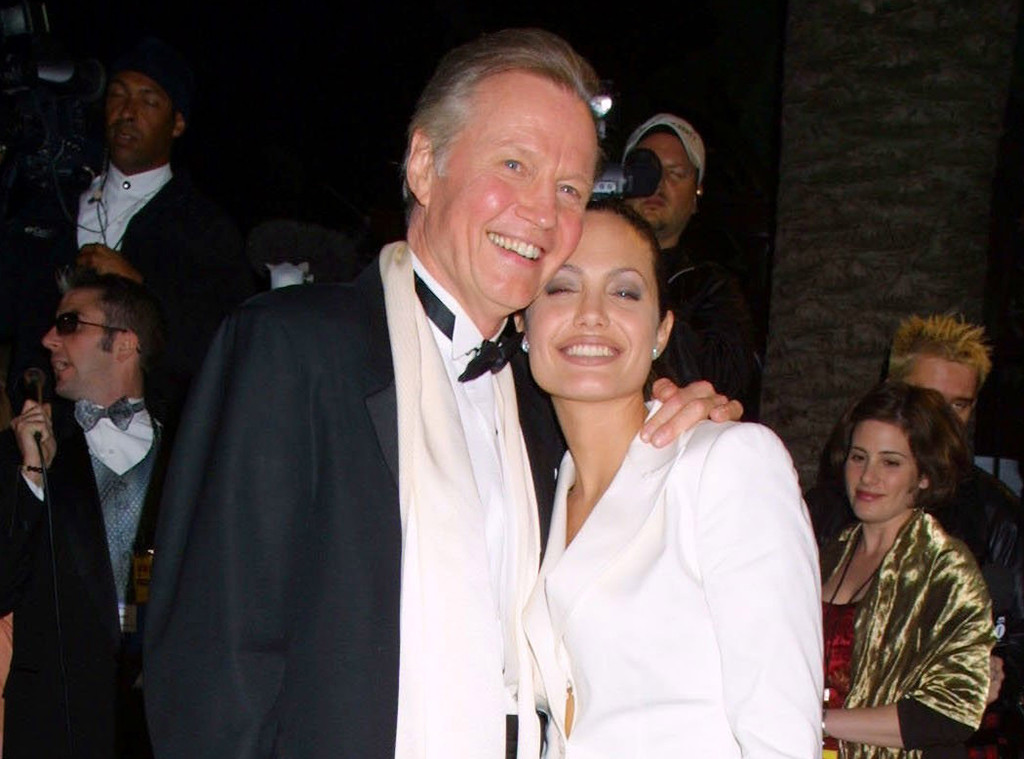 Mirek Towski/FilmMagic
A daughter's relationship with her father can be complicated in the least trying of circumstances. Throw in Hollywood stardom, a rough divorce, youthful rebellion, crossed communication wires and miles of distance, physical and emotional, and there's a recipe for two people to grow further and further apart.
But even the most fractured of relationships can be repaired when the timing is right and, despite various periods of estrangement, Angelina Jolie and her father, Jon Voight, who's celebrating his 80th birthday Saturday, have reconnected in recent years.
Jolie was 2 when Voight and her mother, Marcheline Bertrand, separated and she credits Bertrand with raising her and her brother, James Haven, on her own, with financial support from Voight. They remained very close until Bertrand's death from cancer in 2007 at only 56 years old and when Jolie became a mom herself, she talked about how Bertrand influenced her own approach to parenting.
"My mom always made it clear that I was her friend—and that is a lesson on how to bring up my own children," she told The Sun in 2011. "When we talked, I felt she wanted to hear what I had to say. She enjoyed me and I feel I'm enjoying my kids." She concluded, "If anybody ever tells me that I am a mother to them like my mom was to me, it will be a great compliment."
Her mother was even an influence in Jolie's decision to become a face of Guerlain, calling it a brand Bertrand loved. "She was a very natural woman who never spoiled herself, never wore makeup, and wore modest jewelry," the actress recalled to Marie Claire, "but she always had a few special items for when she wanted to feel like a lady."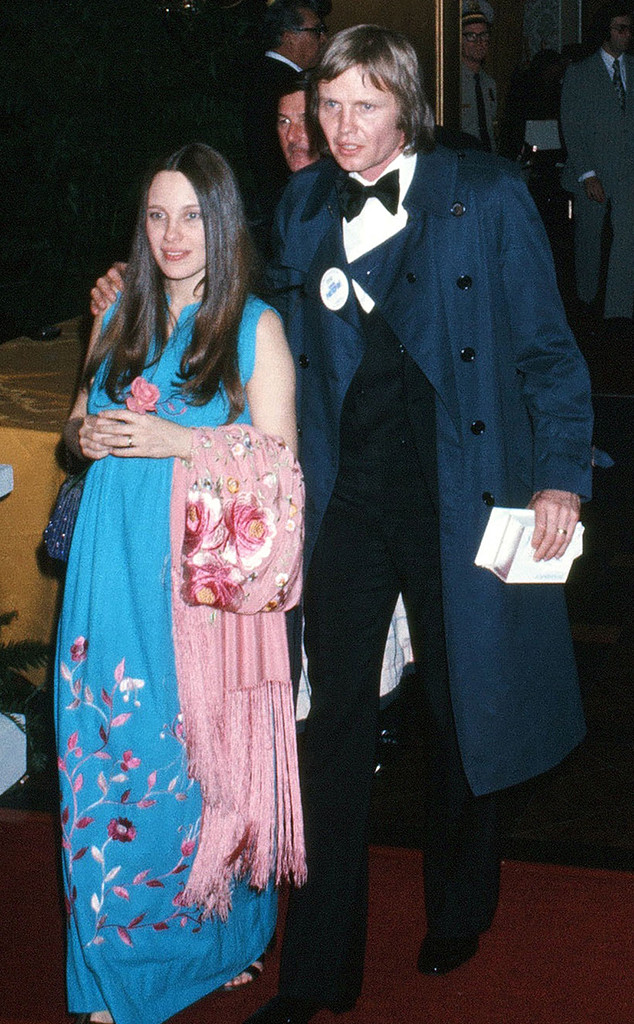 Michael Montfort/Michael Ochs Archives/Getty Images
And last year, in the thick of her divorce from Brad Pitt, Jolie told Elle France (per W), "I know how much she would have contributed to [my kids'] lives and I am sad they will miss out on that. I would give anything for her to be with me at this time. I've needed her. I talk to her often in my mind and try to think what she might say and how she might guide me."
Ironically, it was also Jolie's unexpectedly messy divorce that has brought her dad back into her life in a new, meaningful way.
"She's OK," Voight told E! News in December 2016, a few months after she filed for divorce and the proceedings almost immediately took a surprisingly contentious turn. "She's holding on." He said he was hoping to see his grandchildren at Christmas time.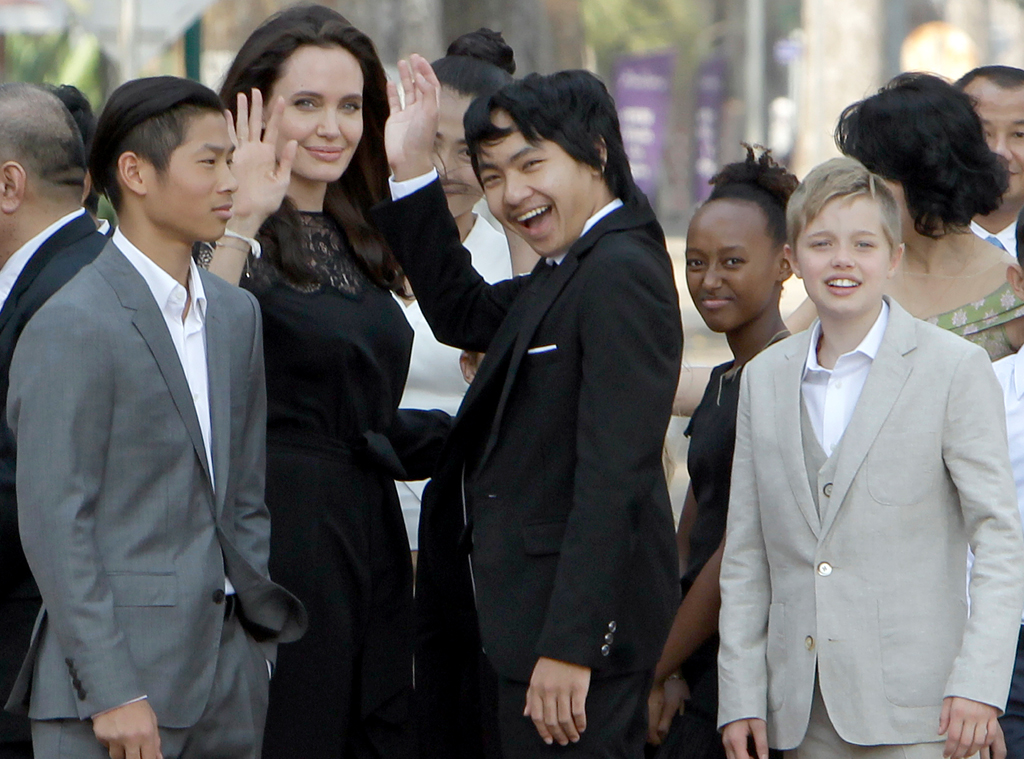 AP Photo/Heng Sinith
Considering all that had come before, however, it was unclear as to just how in the loop the Ray Donovan star actually was.
So it was fairly noteworthy when Jolie was spotted having dinner with her dad and four of her kids in May 2017, just like a bunch of normal people.
"He's been very good at understanding they needed their grandfather at this time," Jolie told Vanity Fair in the summer of 2017. "I had to do a therapy meeting last night and he was just around. He knows kind of the rule—don't make them play with you. Just be a cool grandpa who's creative, and hang out and tell stories and read a book in the library."
Grandpa's got plenty of stories, that's for sure. Like his daughter, the prolific actor is an Oscar winner—Best Actor for 1978's Coming Home—and starred in such seminal films as Midnight Cowboy and Deliverance. George's "Jon Voight car," a Chrysler LeBaron, made for one of Seinfeld's most memorable running jokes (he made a cameo in 1994) and he has also used his reputation for gravitas to great comedic effect in movies like Zoolander and Tropic Thunder (Ben Stiller must be a fan). Overall, he's been one of the busiest actors in Hollywood for the past 60 years, in everything from Catch-22 and The Champ to Varsity Blues, Anaconda and Mission: Impossible.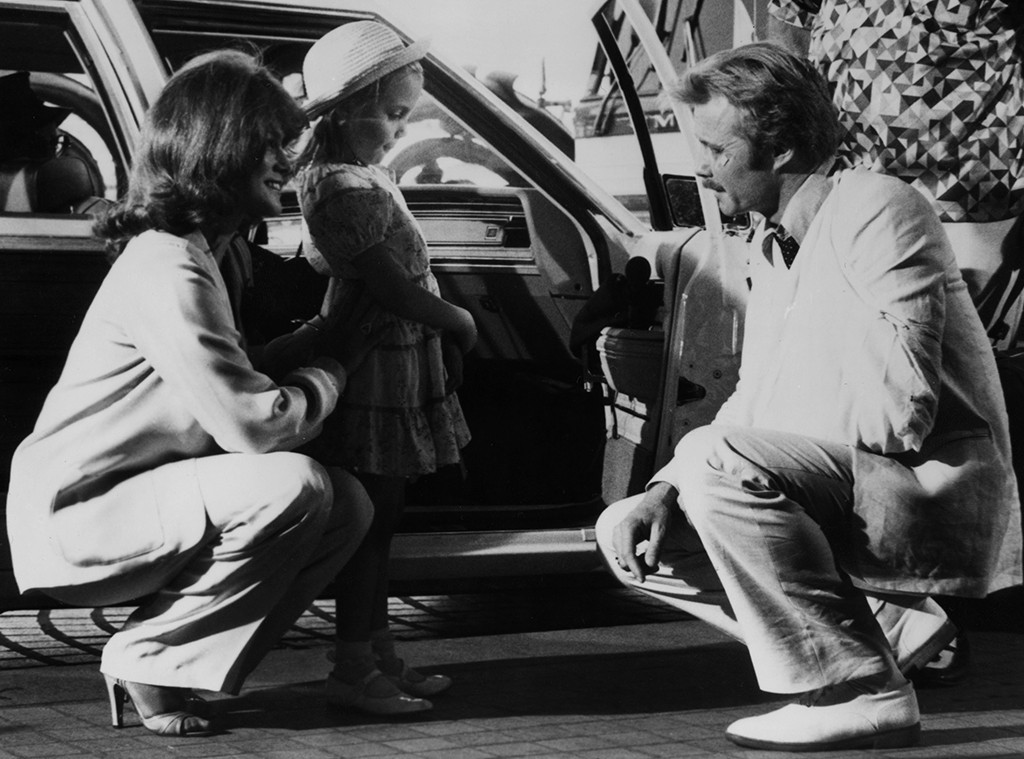 Paramount
Voight certainly helped spark Jolie's passion for movies. Her first film role came (credited as "Angelina Jolie Voight") at 7 years old in Hal Ashby's Lookin' to Get Out—starring her father and featuring her mom in a bit part as "Girl in Jeep."
Angelina and James, along with their grandma Barbara Voight, attended their first Academy Awards in 1986 with Voight when he was nominated for Runaway Train. (Though Jolie's first trip to the Oscars could also be considered 1975, when a pregnant Bertrand attended with her husband.)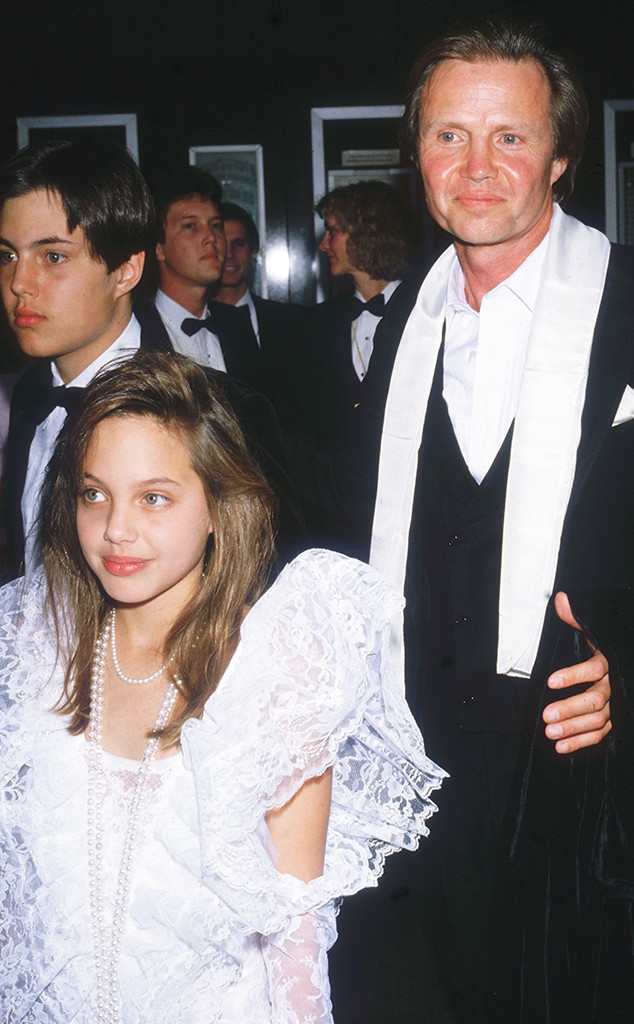 Bob Scott/Fotos International/Getty Images
"I'm proud of the way they've turned out," Voight said in reminiscing about a photo from that night with the Daily Mail in 2014. "Angelina has to deal with fame in a way I never had to. She once said that she learned a lot about acting by noticing how I would observe people in everyday life in order to become like them. I'm fascinated by people."
At the same time, Voight being such a big star meant that it was perhaps easier for Jolie to catch a break but also harder to shake her dad's shadow.
"I did not want to be Voight, as an actress, because people would react to the name," Jolie told The Sun in 2011. "Dad always used to apologize, when I was young, for the fact that articles described me as 'Jon Voight's daughter.'" (More recently she acknowledged, "I didn't feel that close to my father. I felt more of my mother's daughter when I was a child. So that was one part of it.")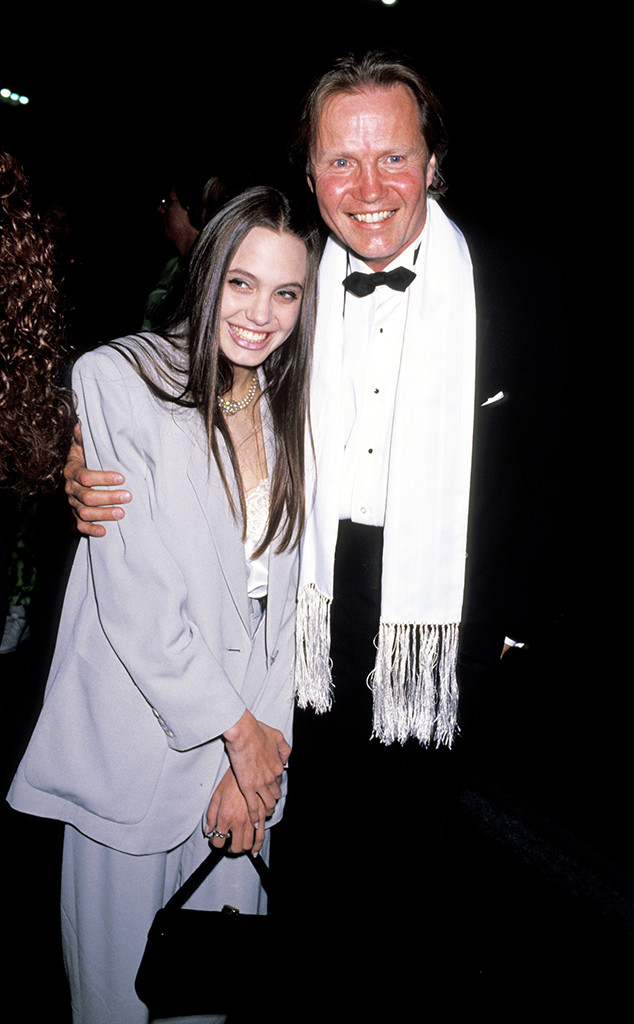 Jim Smeal/WireImage
So it's not as if he and Jolie didn't talk for 30 years. Though she had issues with her father early on—widely attributed to infidelity during his marriage—once Bertrand moved the kids back from New York to L.A. when Jolie was 11, she saw Voight more often.
She got her own apartment at 16 and her career started to take off with 1995's Hackers. Then she won Golden Globes in 1998, 1999 and 2000 for, respectively, the TV movies George Wallace and Gia and then Girl, Interrupted.
Voight regularly sang his up-and-coming actress daughter's praises in his own interviews, calling her a great talent.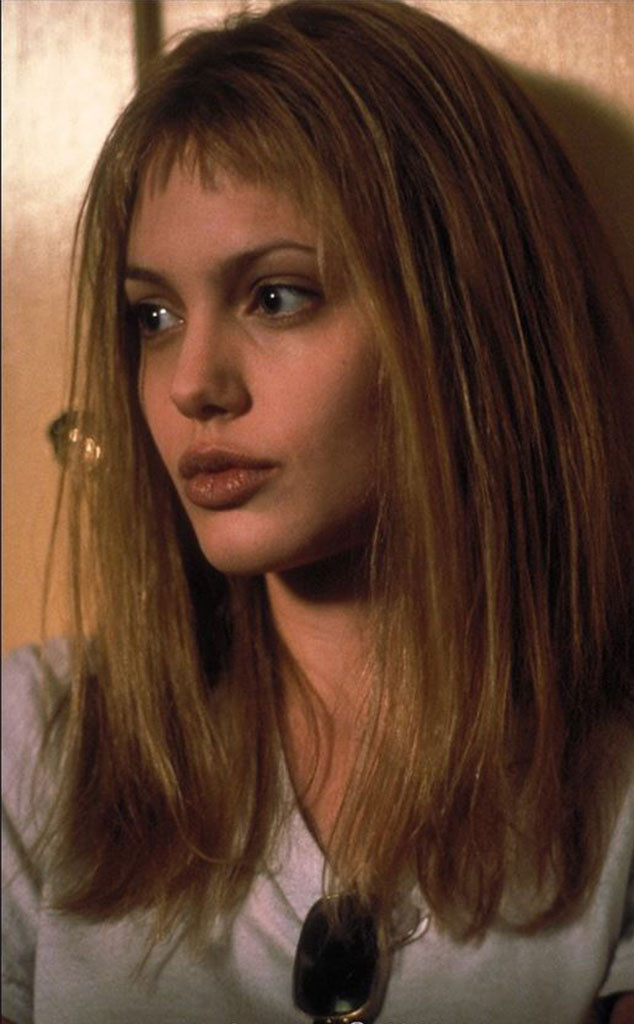 Columbia Pictures
Asked how she felt about following her father into movie stardom, she told Rolling Stone in 1999, "I think it's probably healthy not to put too much thought into that. It's an interesting thing, because I think we speak to each other a lot through our work. You don't really know your parents in a certain way, and they don't really know you. Like, you know, he met my husband and we'd go to dinner, but he still had his opinion of me as his daughter.
"So he can kind of watch a film and see how I am as a woman, the way I am dealing with a husband who's been injured or the way I am crying alone. And it's the same for me: I can watch films of his and just see who he is. But not growing up in the same house and feeling that he really did belong to the world… as I've gotten older I learned to communicate with him as a person."
Though Jolie's 2000 Oscar acceptance speech has been remembered more for her saying, "I'm so in love with my brother right now," she also said in her list of thank-yous, "Dad, you're a great actor but you're a better father."
"It's quite amazing," Jolie told reporters afterward, admitting she'd never held an Oscar before. "My dad's mother had his in a goldfish bowl or something, on the mantelpiece in New York. It was, like, way up and I never held it. You just kind of figure it's the strange thing in grandma's house."
That June she told CBS News that Voight very much appreciated the shout-out.
"He told me that that was one of the…biggest compliments somebody could give him, that it was so important to be a great father," she said. "And so it was a really special night for everybody in my family."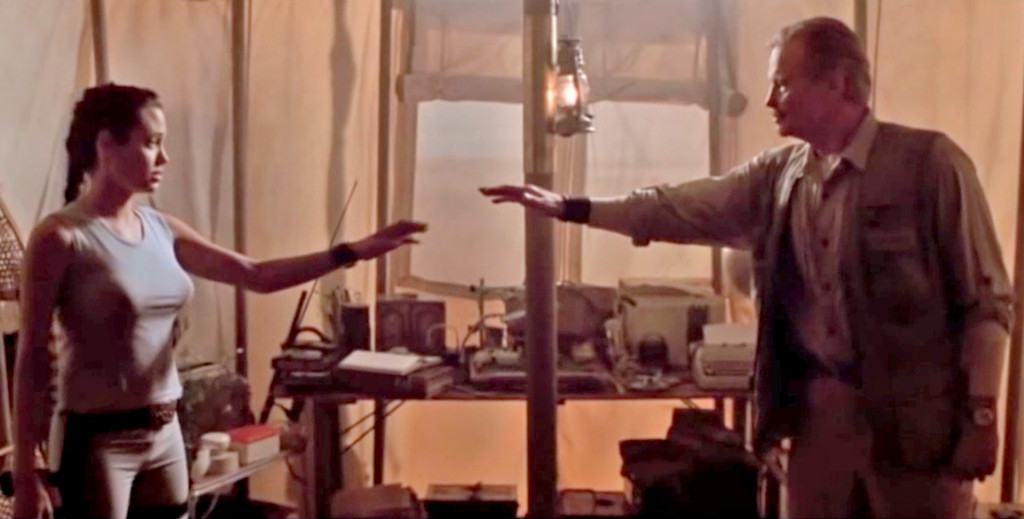 Paramount Pictures
In the glow of her Oscar win, Voight played her father in Lara Croft: Tomb Raider, which came out in 2001. Jolie has said that getting in shape for that film was instrumental in steering her away from the life of excess (particularly in the smoking and drinking department) she'd been living. "I eat nothing but red meat," she told Rolling Stone in 1999.
The late '90s and early '00s were, of course, considered peak wild child days for Angelina, when she was exuding sex appeal, wearing her passions on her sleeve and being mistakenly characterized as either deranged or depressive. (She did, however, sink into a depression after shooting Gia, which took a lot out of her, but the overwhelmingly positive feedback she received once the movie premiered helped a lot.)
"People do always think that because I have tattoos, I'm bad, or that there's something very dark about me, or that I think about death," Jolie told RS in 1999. "And I'm probably the least morbid person. I've kind of discovered that if I think about death much more than some people have, it's probably because I love life more than those people."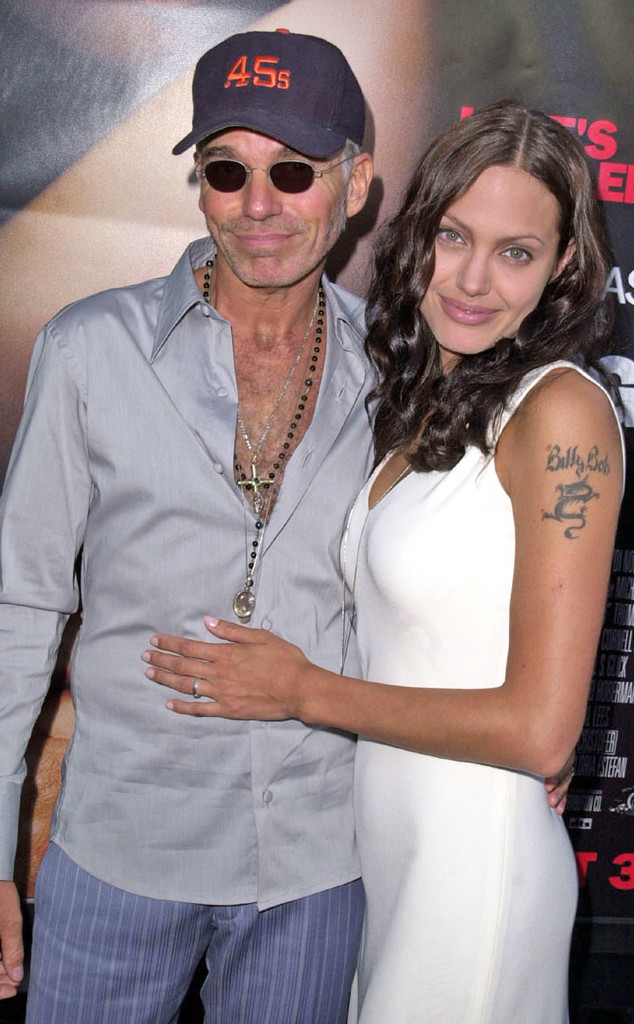 Steve Granitz/Wireimage
She seemed dangerously in love with both of her husbands, wearing a shirt with the groom's name written on it in her blood when she married Jonny Lee Miller, and then sleeping under the framed words "TO THE END OF TIME" (also in her blood) when she was married to Billy Bob Thornton. She also told Girlfriends magazine in 1997 that she probably would have married Jenny Shimizu if she hadn't married Miller.
Meanwhile, it was noted in a 2001 Rolling Stone profile that she and Thornton had in their living room two framed drawings and poems about their relationship penned by Voight.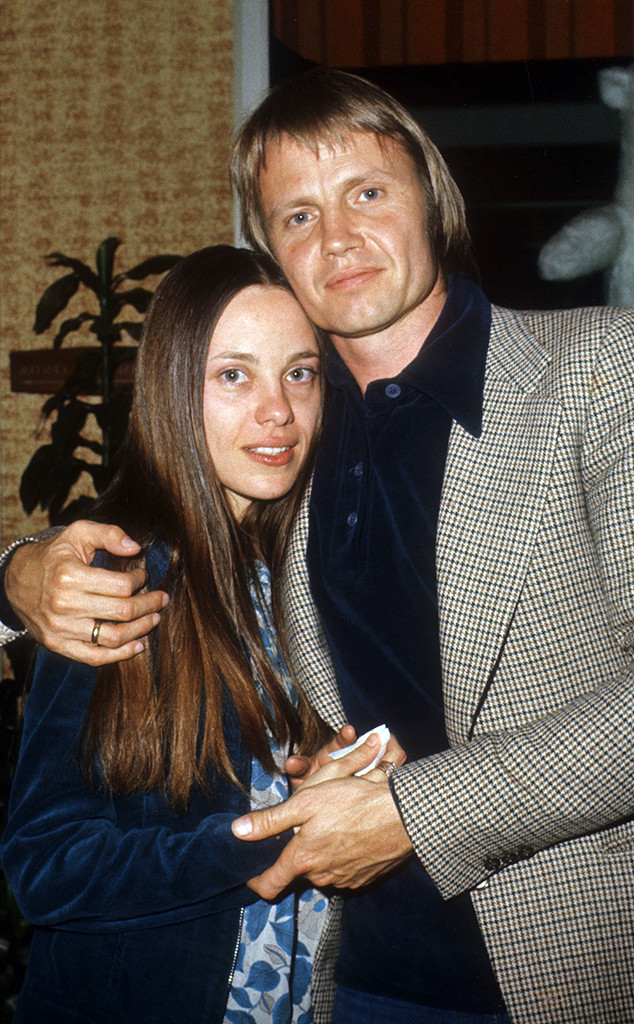 Fotos International/Archive Photos/Getty Images
Jolie also said of her long-divorced parents, neither of whom had remarried, "They are really good friends. They're probably each other's closest friends. It's going to be weird for them to read that probably, but it's true." In 2000 she brought her dad and brother with her to an Esquire interview at the reporter's house; the writer later noted that Voight seemed worried about Jolie, in a father-daughter way, and she had mentioned how dad and brother had been encouraging her to eat something on the ride over.
Source: Read Full Article