Inside Lamar Odom's Romance With Fiancée Sabrina Parr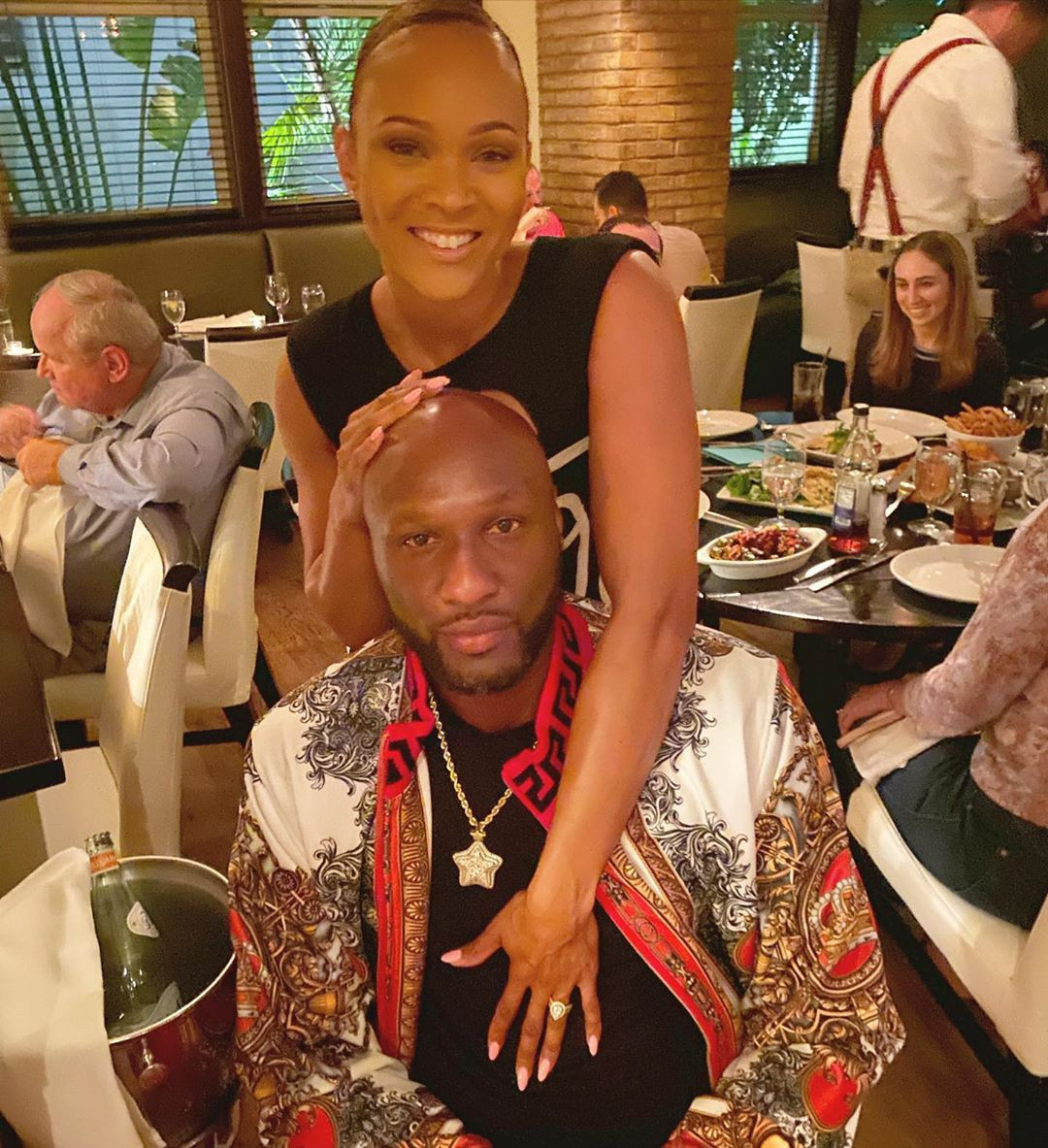 Instagram
Lamar Odom is engaged!
The former NBA star is set to tie the knot with his leading lady, personal trainer Sabrina Parr. The couple announced the exciting news on Monday night, sharing photos and videos from the engagement celebration on social media.
"Introducing my new fiancé!!" Odom wrote on Instagram alongside a photo of the couple, with Parr's gorgeous ring in clear view. "Soon to be Mrs. Parr-Odom. She the ONE!!!!"
Parr also shared close-up shots of her diamond ring, telling her social media followers, "I SAID YES!!!!!"
Odom, who was previously married to Khloe Kardashian, first sparked romance rumors with Parr over the summer. In early August, the duo fueled relationship speculation while stepping out holding hands at Craig's in West Hollywood. They also started sharing a series of photos together on Instagram, seemingly making their relationship official. And, as Odom competed on Dancing With the Stars, Parr was there to support him every step of the way.
Now that Odom and Parr are engaged, we're taking a look back at their relationship. From the first romance rumors to news of their engagement, take a trip down relationship lane below!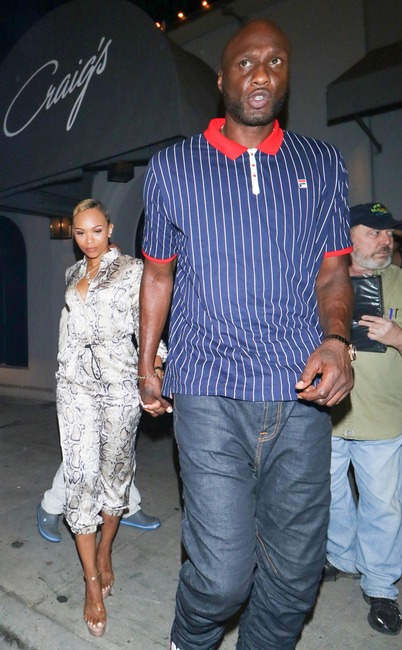 gotpap/Bauer-Griffin/GC Images
Romance Rumors
The former Lakers star and the personal trainer first sparked romance rumors in early August, when they were spotted showing PDA. On Aug. 2, the couple was photographed holding hands outside of Craig's restaurant in West Hollywood.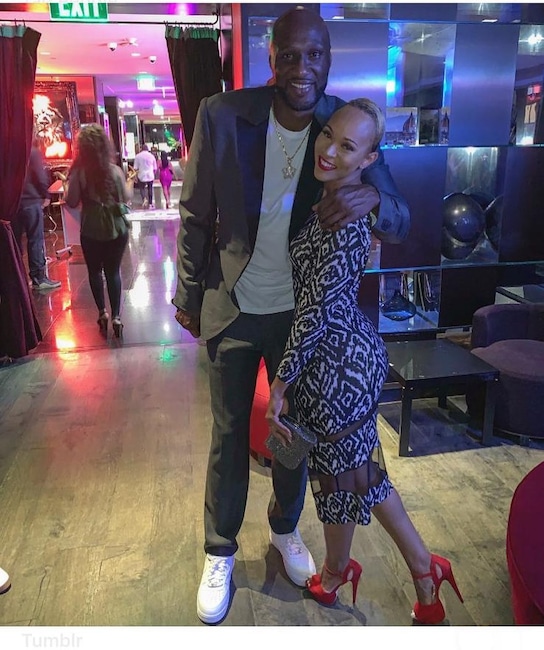 Instagram
#ParrAndLamar
"It feels just as good as it looks," Odom captioned this Instagram photo of the couple in early September, adding the hashtags #wcw #lamarandsabrina #parrandlamar.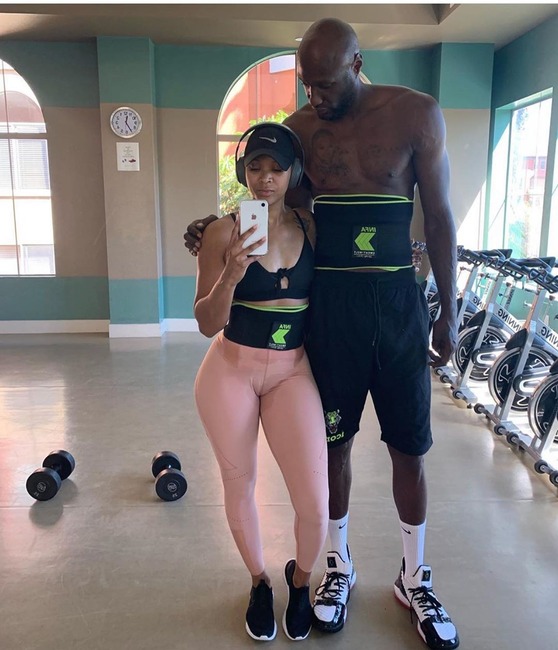 Instagram
Working on Their Fitness
The couple that trains together, stays together! "LA Mornings with my shorty," Odom wrote alongside this Instagram picture, adding a heart emoji.
Article continues below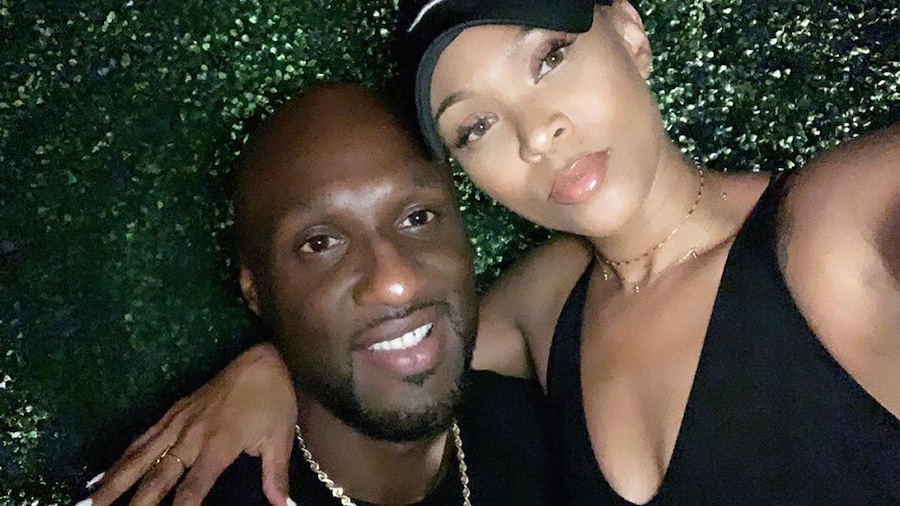 Instagram
Showing Support
After his run on Dancing With the Stars, Odom paid tribute to his leading lady on social media, thanking her for the support. "I just want to publicly thank Baby Doll @getuptoparr for coming to LA supporting me to the fullest with my DWTS run," Odom captioned this selfie. "What she does for me and everyone around her is so impressive. I'm not sure how she gets all this stuff done but she does it. I love this woman! Our bond is strong and getting stronger by the minute! I'm trying to build up the courage to make her Mrs. Parr-Odom !!!!!!"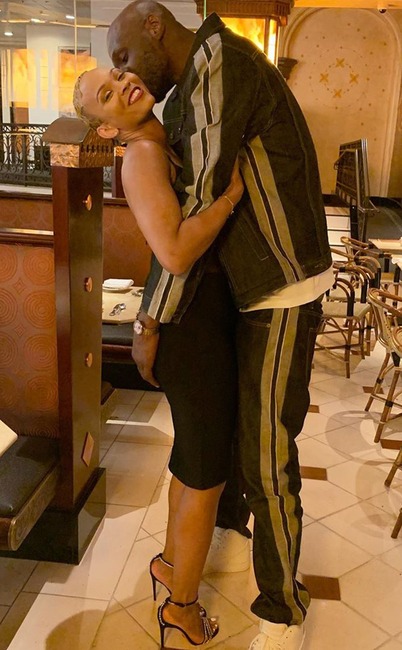 Instagram
PDA
"The look on @getuptoparr face is how she makes me feel everyday," Odom captioned this social media snap. "Outside of my daughter, this is the most serious and committed relationship I've ever been in with a woman. I'm tired of people asking me questions about my ex's based on old interviews and old comments! I said what I said then based on where I was in life at that time. I was young, wasn't sober and going through a lot. All of that is different now. I'm at where I want to be at!"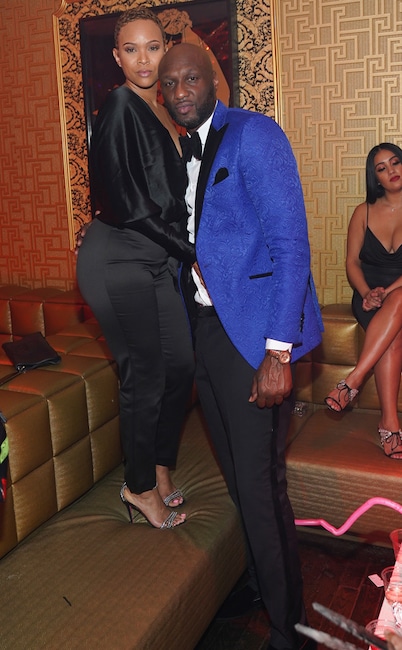 Prince Williams/Wireimage
Birthday Boy
"Yesterday was an incredible experience especially because I really hate being surprised. I got to bring in my 40th birthday with new found family/friends in Atlanta," Odom wrote on Instagram in early November. "I gotta give a special thanks to Baby Doll @getuptoparr who was full of surprises the whole day. From catered breakfast in the morning, to getting this custom suit designed for me from @miguelwilsoncollection, and a beautiful dinner that I know took a lot of time and effort to put together. She's amazing and has shown me so much about love and life! nothing but love to her and everyone that came through."
Article continues below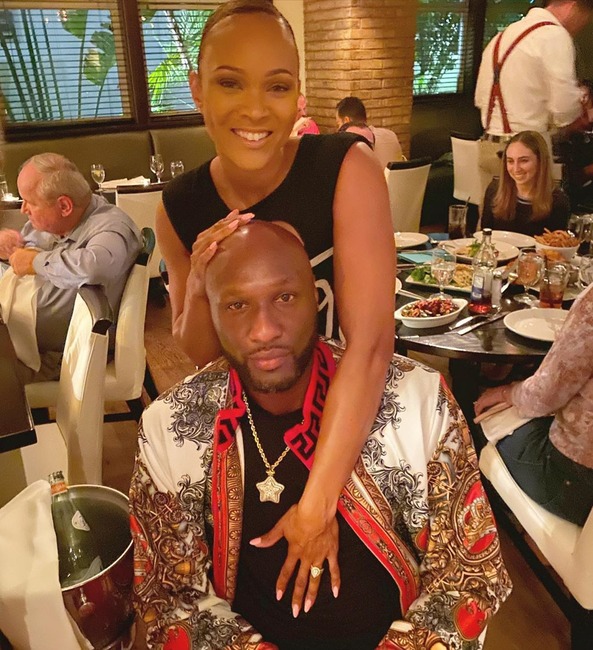 Instagram
Engaged!
"Introducing my new fiancé!!" Odom wrote alongside this engagement photo, showing Parr's ring. "Soon to be Mrs. Parr-Odom. She the ONE!!!!"
Congratulations to the couple on their engagement!
Don't miss E! News every weeknight at 7, only on E!
Source: Read Full Article