Is Crown Prince Mohammed Bin Salman the Richest Member of the Saudi Royal Family?
Saudi Arabia may seem like it's a world away, but the enormous Saudi royal family has thousands of family members around the globe. Before his 2015 death, King Abdullah bin Abdulaziz Al Saud was the patriarch of one of the wealthiest royal families in the world. But how much money do the family and current Crown Prince Mohammed bin Salman have? Let's find out.
What Is Crown Prince Mohammed bin Salman's net worth?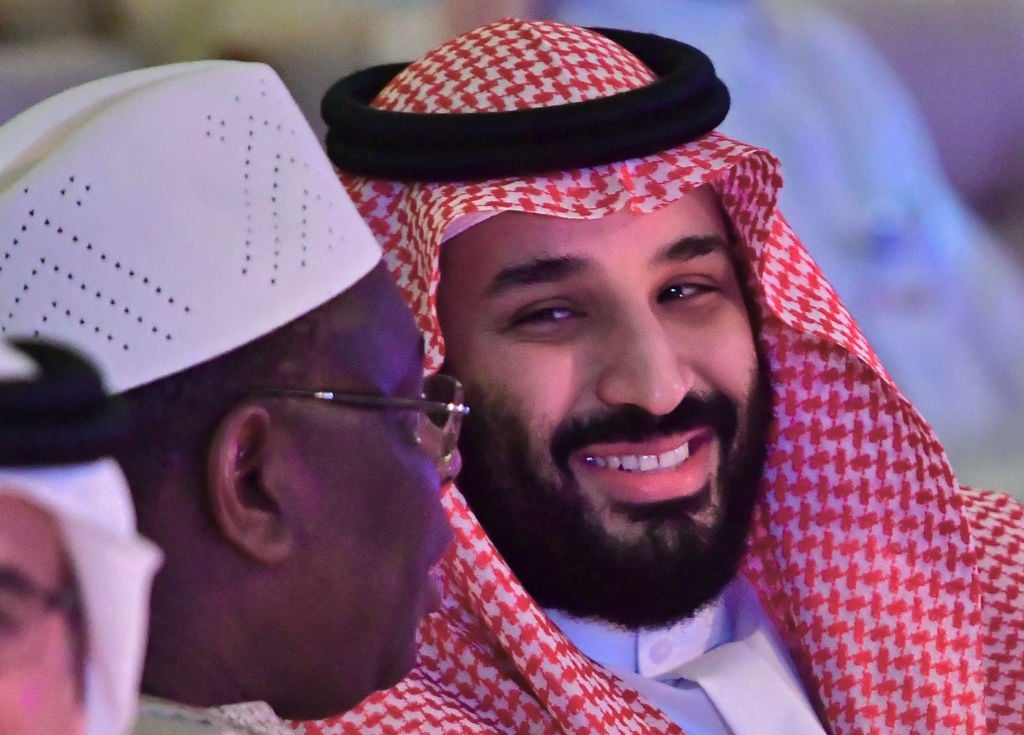 Crown Prince Mohammed bin Salman is worth billions. | Giuseppe Cacace/AFP/Getty Images
Before we look at the crown prince, let's take a minute to discuss his father, King Salman bin Abdulaziz Al Saud. The man with the highest title in the land has a $17 billion net worth, according to The Telegraph.
Meanwhile, Crown Prince Mohammed bin Salman is worth $10 billion. He owns a French mansion named Chateau Louis XIV near Paris, which he bought for nearly $300 million in 2015. Mohammed bin Salman reportedly spent $500 million on a luxury yacht in 2017, which, if true, would make it one of the most expensive yachts in the world.
Who are the other wealthiest Saudi royal family members?
According to MSN, all 15,000 members of the Saudi royal family are worth $1.7 trillion combined. That amount of wealth is hard to track, but several members of the House of Saud are likely to be secret billionaires and some of the richest people in the world. If they all shared the wealth equally, that comes out to more than $113.3 million per person. However, we know a few people on the Saudi royal family tree have a lot more than that.
Aishwarya Al Saud
Net worth: $820 million
The former wife of Rashid Bin Turki Al Saud, a cousin to Crown Prince Mohammed, has a nine-figure net worth.
Abdul Aziz bin Fahd Al Saud
Net worth: $1 billion
According to the official House of Saud website, Abdul Aziz bin Fahd al Saud has a $1 billion property portfolio that includes apartments, office complexes, a house in London, and a superyacht.
Sultan bin Mohammed bin Saud Al Kabeer
Net worth: $6 billion
The founder and chairmen of Almarai dairy company is worth an estimated $6 billion.
Prince Al-Waleed Bin Talal Al Saud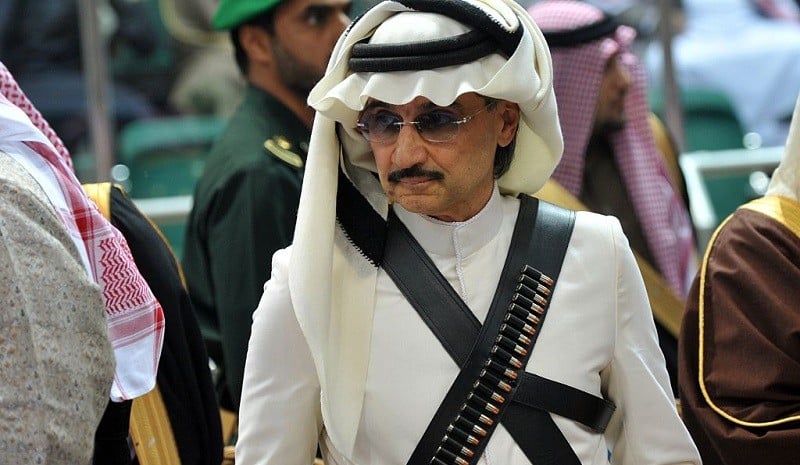 Saudi billionaire Prince al-Waleed bin Talal, a member of the royal family, in 2014. | Fayez Nureldine/AFP/Getty Images
Net worth: $20 billion
He is the founder, CEO, and majority owner of Kingdom Holding Company, which has real estate, hotel, retail, and other investments around the world.
Other family members, such as Mohammed Al Amoudi, Mohammed Al Issa, Saleh Kamel, Abdullah Al Rajhi, Mohammed Serafi, and brothers Abdul Majeed Alhokair, Salman Alhokair, Fawaz Alhokair all have billion-dollar fortunes, according to Forbes. Or, they did at one point, before the crown prince flexed his muscle in 2017, which we'll discuss in a minute.
Where do the Saudi royal family members get their money?
Most of the net worth for the House of Saud is tied up in oil reserves and other assets. It's not like they could drive to the bank, put their card in an ATM, and withdraw millions of dollars.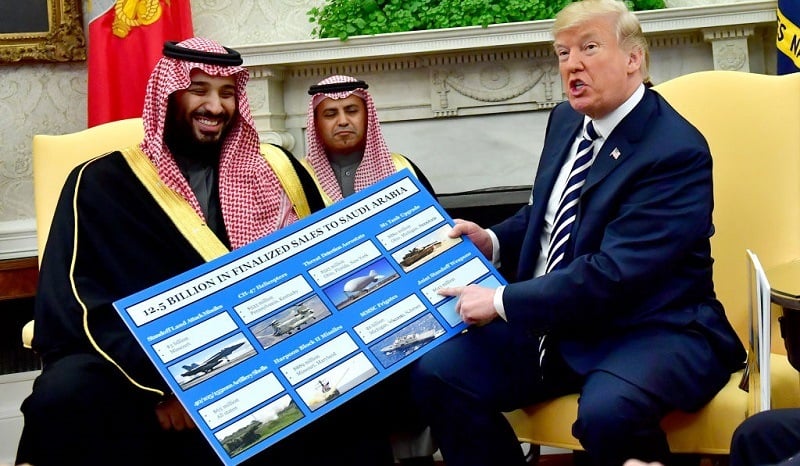 Donald Trump and Crown Prince Mohammed bin Salman close a deal in 2018. | Kevin Dietsch-Pool/Getty Images
They make their money work for them by starting or investing in businesses around the world. Donald Trump and Saudi Arabia reportedly have done $355 million in business deals over the years.
Crown Prince Mohammed bin Salman controversies
The British royal family isn't the only one rife with drama and feuds. The Saudi royal family is, too, and the crown prince seems to be behind most of it.
In November 2017, Crown Prince Mohammed detained hundreds of family members and prominent Saudi citizens, including Prince Al-Waleed Bin Talal, as part of an anti-corruption campaign. Those rounded up allegedly siphoned billions of dollars from the state. They were charged with money laundering, bribery, and extortion, among other crimes, according to Medium.
Then in October 2018, reporter Jamal Khashoggi walked into but never left a Saudi consulate in Turkey. A Saudi Arabian prosecutor found that an intelligence officer ordered the murder, according to the BBC, though critics believe the crown prince was the mastermind.
All net worth figures courtesy of Celebrity Net Worth unless otherwise noted.
Check out The Cheat Sheet on Facebook!
Source: Read Full Article