Is 'Doctor Strange 2' on Disney+?
Doctor Strange in the Multiverse of Madness has finally arrived in many theaters worldwide. Marvel Cinematic Universe fans have been looking forward to this sequel since the first movie premiered in 2016, even more so after WandaVision and Spider-Man: No Way Home came out in 2021. But can fans expect to watch Doctor Strange 2 on Disney+ anytime soon?
'Doctor Strange 2' is not currently on Disney+
Unfortunately, if fans want to see Doctor Strange in the Multiverse of Madness as soon as possible, they'll have to go to the theaters. Doctor Strange 2 is not yet available to stream on Disney+, even for an additional price with Premier Access.
The streaming service decided to include the Premier Access option for some of its new releases, including Black Widow, because of the coronavirus (COVID-19) pandemic. So if people weren't comfortable going to theaters, they could watch new movies in the comfort of their own homes.
After the success of Shang-Chi and the Legend of the Ten Rings, Disney decided to forego the Premier Access option. So Shang-Chi and Eternals both premiered exclusively in theaters. And then they later made their way to Disney+. It seems that Disney+ is taking the same route with Doctor Strange 2.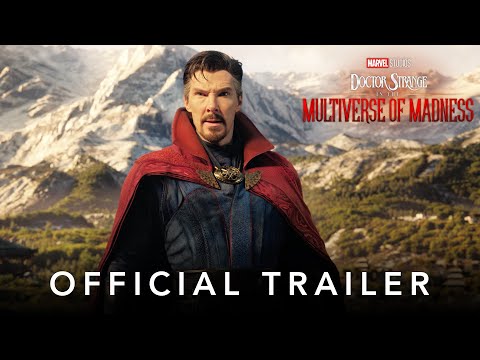 When will 'Doctor Strange 2' be on Disney+?
Taking into account when past MCU movies came to Disney+ after their theatrical runs, Doctor Strange 2 might arrive on the streaming service in July.
Disney+ added Shang-Chi and the Legend of the Ten Rings 70 days after its premiere. And it added Eternals 68 days following its theatrical release.
So it stands to reason that fans will be able to stream Doctor Strange 2 on Disney+ in the middle of July 2022.
Sam Raimi teases cameos in the MCU film
During an interview with Fandango, Doctor Strange 2 director Sam Raimi spoke about the movie, which is rumored to include many cameos of Marvel heroes and villains.
"I guess I would say that … Spider-Man [No Way Home] broke open [the idea that] characters from the multiverse could visit our universe," he teased. "But this is the first time that characters from our universe will go out into the multiverse and experience other universes."
Raimi continued, "So, it's going to be a continuation, but that, I think, is one of the biggest appeals. Finding other realities, and how they rhyme with our own, or how they are completely the opposite, or variations thereof. I think therein lies the interest of this picture."
As for who Doctor Strange 2's mystery villain is, the director said, "There's iterations of our characters throughout the multiverse. So, if I were to say Strange [is the villain] … I'm not really supposed to answer this question, but I might be saying altered Strange. Same with Wanda and Mordo. But I would say, at different times, all of the above."
Doctor Strange in the Multiverse of Madness is now playing in theaters.
Source: Read Full Article