Is Otium Worth It? How Much it Costs to Eat at the Restaurant Run by 'The Final Table' Winner Timothy Hollingsworth
Take one look at the net worths of Food Network stars and celebrity chefs, and you can understand the lure of the profession. After winning it all on the Netflix cooking show The Final Table, Timothy Hollingsworth is on his way to joining the celebrity chef ranks. His Los Angeles restaurant Otium is destination dining for hungry tourists and locals alike. Here are a few things you might want to know about Hollingsworth and Otium, including how much it costs to eat there and whether it's worth it.
Who is Timothy Hollingsworth?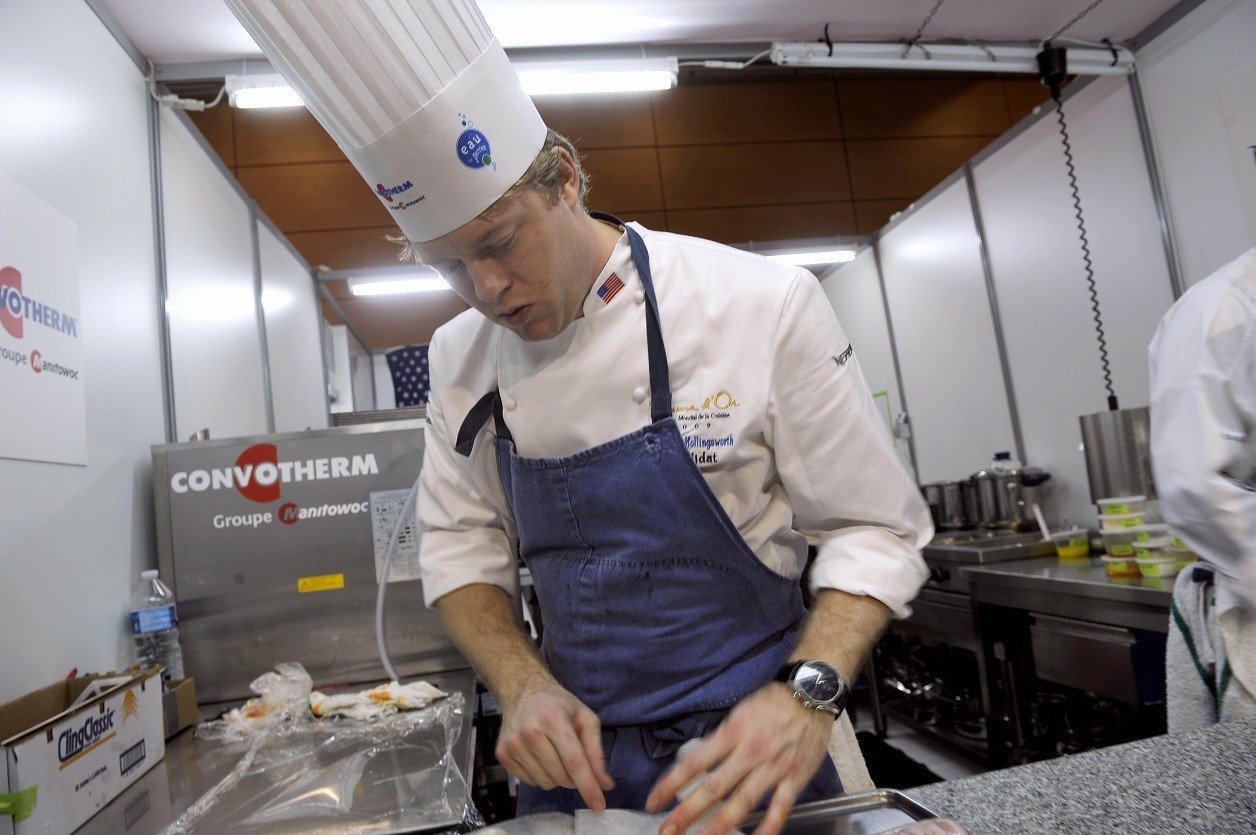 | Fred DuFour/AFP/Getty Images
Culinary school wasn't in the cards for Timothy Hollingsworth. He bypassed culinary school to work for chef Thomas Keller, according to Eater.
Don't know who Thomas Keller is? Well, he's so good that hard-to-please Anthony Bourdain gave him props by calling him the best chef in the world. Keller isn't among the most hated celebrity chefs, but his New York establishment Per Se is among the worst restaurants run by notable chefs.
When did Timothy Hollingsworth win The Final Table?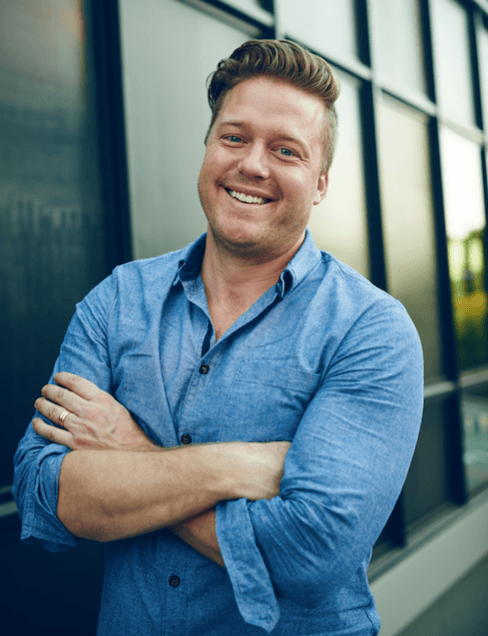 Otium chef Timothy Hollingsworth outside the restaurant. | Carolinehajjar/Wikimedia Commons
Netflix dropped The Final Table on November 20, 2018. The 10-episode series had teams of chefs from around the world preparing cuisine from nine different countries.
However, the chefs filmed the show nearly a year before it came out. Filming happened in Culver City, California, in December 2017, according to Los Angeles Magazine. The publication reports Hollingsworth won $125,000 in prize money plus a new level of notoriety. The exposure is just as much of a prize as the paycheck for winning The Final Table.
How much does it cost to eat at Otium?
If you want to experience fine dining, you're going to have to pay for it. Otium is definitely a destination restaurant, and the prices reflect it.
View this post on Instagram
The deadline to vote for 2019 James Beard Awards is 12/31 so make sure to click the link in our bio to vote and show your love for Otium team and @cheftimhollingsworth for the @beardfoundation #westcoast #jamesbeard #bestchefinthewest #outstandingbarprogram #outstandingwine #outstandingchef #outstandingpastrychef #otiumla ( by @adrianmartinn )
A post shared by Otium (@otiumla) on
Want a grilled cheese sandwich with soup for brunch? That'll cost you $17. Are hummus and naan more to your liking? Those cost $15. A bahn mi sandwich runs $21. Those prices seem steep, but the dinner menu prices are more what you would expect from a restaurant run by a notable chef.
A king salmon filet costs $21 while an octopus entree goes for $24, according to the restaurant's menu. A rigatoni dinner is a reasonable $17. However, $6 for one scoop of ice cream for dessert seems a bit much.
Here's what your bill might look like if you dined alone at dinner:
San Pellegrino sparkling water, $7 (drink)
Naan with chicken liver mousse, $19 (appetizer)
Berkshire pork chop with vegetables, $36 (entree)
Parsnip banana cake, $13 (dessert)
Your grand total is $75 without tax and tip, and without sampling one of the many cocktails on the many. Better take a $100 bill and a few twenties just to be safe.
What do diners think of the restaurant?
View this post on Instagram
Otium: leisure time in which a person can enjoy eating, playing, drinking wine (Photo by @born.under.the.sun )
A post shared by Otium (@otiumla) on
There are some people who love Otium and some who hate it, but that's the case with any restaurant. All in all, diners seem to like it.
Otium receives 4.6 out of five stars from OpenTable, which only takes reviews from people who used the service to eat there. Yelp and TripAdvisor users give Otium four out of five stars.
Check out The Cheat Sheet on Facebook!
Source: Read Full Article