Jana Kramer Reveals Sex of Baby with Fiancee Alan Russell
Kramer, who shares both a son and daughter already with ex Mike Caussin, has a third child on the way with her new beau.
Jana Kramer, who is pregnant with her first child with her fiancée Allan Russell, just announced's she is having a baby boy!
On Monday's episode of her podcast, Whine Down with Jana Kramer, she opened up about her latest pregnancy news.
"We did the early blood work to check all the stuff and check the gender," shared Kramer, 39. "And then I had a scan. I had to go check on that fibroid when I was in Los Angeles filming, and we did the anatomy scan. They saw the part, so we are having a boy! Yay!"
Waiting for your permission to load the Instagram Media.
Instagram Media Unavailable
The country singer shared her excitement, despite hoping for another girl.
"The kids are super excited. I wanted another girl, I never had a sister so I kind of wanted Jolie to have a sister," revealed Kramer. "I think with Jace's age and then having a boy, they'll be good growing up together."
In an interview with People earlier this month, the 39-year-old actress confirmed she's expecting her first child with Russell.
Kramer — who announced her engagement to Russell late last month — is also mom to daughter Jolie, 7, and son Jace, 4, who she shares with ex-husband Mike Caussin. Russell is also a dad to a 16-year-old son from a previous relationship.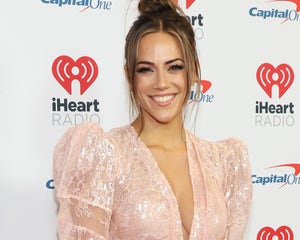 Pregnant Jana Kramer Opens Up About Feeling 'Broken' as a Woman Following Multiple Miscarriages
"I didn't think it would ever happen again, if I'm being honest. I've been through a lot, so this has just been a really beautiful thing," Kramer told the outlet at the time. "I'm letting it all sink in. It's everything I've wanted and more. Allan was so sweet. He wrote me this little sticky note saying, 'You deserve the happy ending.'"
The pregnancy news comes just a couple of weeks after Kramer announced on an episode of her podcast that she and Russell, a Scottish soccer coach, were engaged after six months of dating.
This will be the fourth wedding for the actress, who was previously married to abusive ex-husband Michael Gambino, actor Johnathon Schaech and then Caussin, who has been very open about how he cheated on her numerous times.
She previously defended their quick engagement by saying that her "discernment is a little tighter now" and she's gotten to a place where she knows what she does and doesn't like, as well as what she will or won't settle for. At the time, she concluded, "Perhaps we don't need to wait 10 years because we're pushing 40 and we can marry who we love when we're ready to marry them?"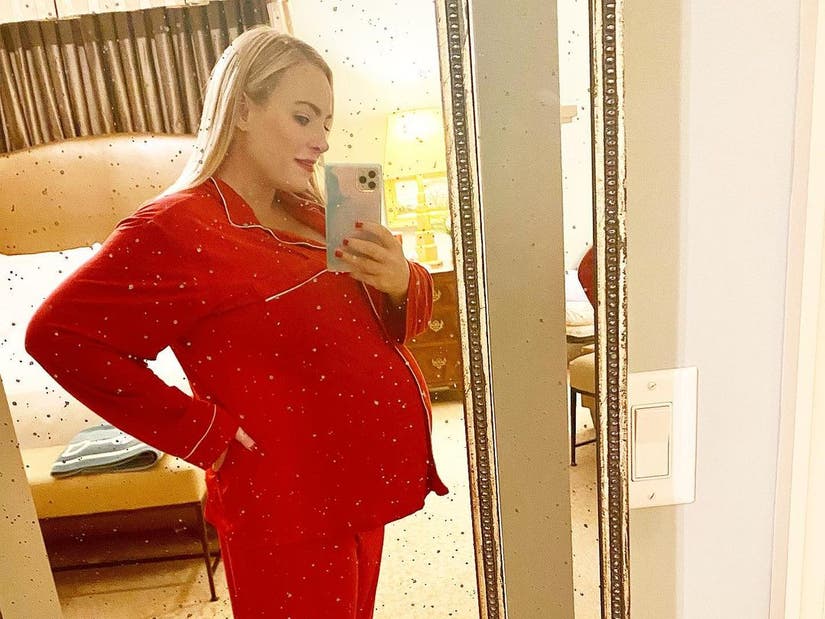 Source: Read Full Article