Kendall Jenner, Hailey Baldwin, and Other Fyre Festival Models Are Facing Subpoenas
It looks like the troubles with Fyre Festival just keep on coming. Founder Billy McFarland was sentenced to six years in prison, but a bankruptcy trustee is still trying to get to the bottom of what happened. Turns out, Kendall Jenner, Bella Hadid, and Hailey Baldwin's influence comes at a major cost, and the trustee wants answers.
Back in 2017, the models used their social media presence to promote some outrageously priced tickets to the Fyre music festival to influencers and people looking to party on Pablo Escobar's private island. Clearly, that festival didn't turn out as planned, and, according to the Hulu and Netflix documentaries, it was pure chaos when everyone landed in the Bahamas.
Now, Billboard is reporting Kendall and the talent agency that represents Bella and Hailey are expected to receive subpoenas as part of an effort to find out what happened to the millions of dollars Billy spent leading up to the failed festival.
Take a click down memory lane and rewatch that Fyre promo video that's still on the festival's YouTube page for some reason.
Before the festival, Kendall also posted photos on her Instagram page that said artists from Kanye West's G.O.O.D Music family would perform. Billboard reports that according to Fyre Media trustee Gregory Messer, Kendall was paid $250,000 for her involvement in promoting the festival.
Even though a subpoena sounds like a truly terrifying legal term, it really just means the trustee wants to talk to everyone and see the receipts so they can figure out WTF happened.
Messer's request for a subpoena highlighted Billy's alleged lack of organization and documentation when it came to finances. According to Billboard it stated: "[Billy's] failure to file required schedules and a statement of financial affairs has required the trustee to uncover as much information as he can from third parties in order to gain a full understanding of [McFarland's] financial affairs." Messer's request to subpoena the talent agencies involved was approved on January 3.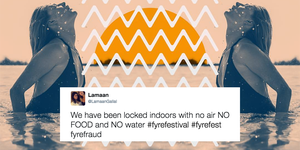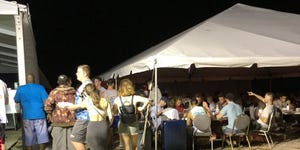 Source: Read Full Article