Kody Brown's Daughter with Christine Says Watching Show Does Make Her 'Dislike Him a Little Bit'
She also answers a "loaded question" about Robyn and reveals where she stands with her dad now.
While "Sister Wives" viewers clearly enjoy all the on-screen drama, it sometimes has a negative effect on Christine and Kody Brown's daughter Gwendlyn.
The former couple's 21-year-old daughter continues to share her perspective of the show on her recently-launched YouTube channel, in which she recaps the most recent season of the TLC series. The most recent season, of course, highlighted her mother's decision to leave Kody — which often led to some very tense outbursts from her father.
Unable to render YouTube Video.
In a new video which dropped earlier this week, Gwendlyn was asked by a fan whether "hearing everything your Dad is saying about your Mom impact your relationship with your dad?"
"Yes. It's very flip-floppy for me," she answered. "In person, my dad's sweet to me now. We had our differences in the past, but we're getting better and since we're not around each other as much, we can't really be angry with each other as much."
"But when I watch the episodes, I do tend to dislike him a little bit," she added. "I just have to remind myself that he's going through a difficult time and this is hard on everybody. He's still my dad and he's still kind to me."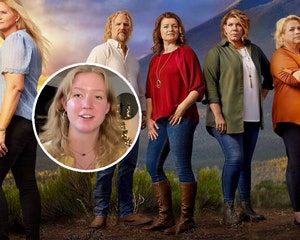 Christine and Kody Brown's Daughter Admits She Doesn't 'Really Like' Sister Wife Robyn 'as a Person'
She was also asked whether she ever noticed her father "belittle, berate or blame" her mother when she was growing up — but Gwendlyn said she doubted he would have, adding, "He's not the kind to bully for no reason."
Another fan wondered why fourth wife Robyn was "the only wife who has never worked yet uses the most resources/needs the most help" — something Gwendlyn noted was "a loaded question" before answering it.
"Robyn is working, technically, on the My Sisterwife's Closet and since that's not as successful as we would want it to be or they would want it to be, it's probably very overwhelming and may take a lot of free time and energy to work on that," she shared, referring to the family's seemingly-shuttered jewelry website. The 21-year-old then added, "I don't know, respectfully."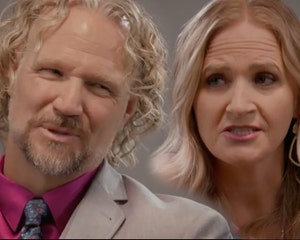 Kody Brown Thinks Ex-Wife Christine Has Been 'S— Talking' Him So Other Men Don't See Her as 'Risky'
Throughout the fan Q&A, Gwendlyn also shared that "while not everybody gets along" with every single family member, all of them are "close to at least one other person in our family" — a family which includes Kody, his four wives and his 18 kids.
She added that she regrets not attending funeral services for Meri's mom, Bonnie — saying she "lacked in supporting them and I wish I could have gone back and changed that" — before lastly sharing whether she had to run any of her online comments by her family or lawyers before posting.
"I don't have a contract. I don't have to run it by anybody," she said. "I choose to run a few things … but I can say whatever I want and I'm not obligated by any contract or law to keep my mouth shut."
"Sister Wives" airs Sundays on TLC.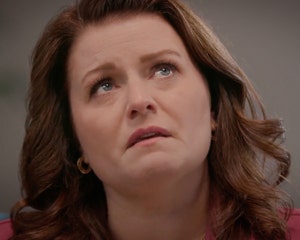 Tearful Robyn Brown Admits She Feels 'Angry' with and 'Absolutely Cheated' by Fellow Sister Wives
Source: Read Full Article