Liam Took the Most PERFECT Video of Miley Dancing at Their Wedding
In case you missed it due to being very focused on your presents from Santa (read: your poor, long-suffering mother), Liam Hemsworth and Miley Cyrus got married the weekend before Christmas.
The wedding was super small and low-key, and the photos are absolutely stunning. Miley wore Vivienne Westwood! Liam wore white sneakers! It was all just too gorgeous for words!
View this post on Instagram
12.23.18
A post shared by Miley Cyrus (@mileycyrus) on
And while the couple are keeping plenty of details from their magical day private, Miley did hit Twitter to share a video that Liam took of her dancing to "Uptown Funk." And yes, Liam makes an appearance at the end.
pic.twitter.com/iWk9qWTEgx
Honestly, they look so in love. I'll just be here in my feelings with my significant other, this slice of old pie.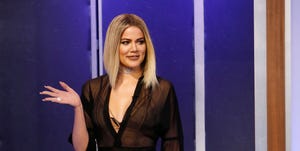 Source: Read Full Article