Mother of Girl Who Fatally Stabbed Brother Shouting 'Demonic S–t' Says Medication to Blame
April Lyda speaks with Chris Cuomo about the horrific bodycam footage from January only recently made public, offering an update on where her 12-year-old daughter is now and why she believes the stabbing was due to a "manic episode" caused by her ADHD medication.
The mother of the 12-year-old girl who fatally stabbed her 9-year-old brother in bodycam footage from January that only recently went public opened up about the tragedy with Chris Cuomo on NewsNation.
As Chris explained, it's an "impossible" situation for his guest April Lyda, as she is "the mother of the victim and the mother of the person responsible." The struggle was visible in her countenance, as she was visibly emotional throughout their conversation.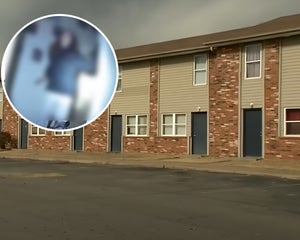 12-Year-Old Girl Claims She Fatally Stabbed Little Brother in Body Cam Footage: 'Demonic S–t!'
When asked if there was any indication that her daughter was unstable, April broke down the timeline of events leading up to the tragic incident, and why she believes "it was a medication issue, not anything else. It's just like a manic episode of some kind."
Waiting for your permission to load the Instagram Media.
Instagram Media Unavailable
She explained that her daughter had been on ADHD medication for the past five years. She'd first been put on the medication because she had difficulty concentrating while in public school. About a year-and-a-half ago, though, she was being homeschooled, so they'd taken her off the medications.
It's when she returned to public school and got put back on it a second time that things took a turn. "She cut her arms within a month of being back on it," said April, "so I immediately took her off after speaking to the school and the doctor and herself."
She said that she and her daughter had a "long conversation" before ultimately making that decision, with her daughter sharing that she'd been feeling "really irritated, irritable, angry for no reason on the medication."
While the decision was made to take the pre-teen off the medications immediately, April said, "Unfortunately, it was too late, the damage was done." She added, "Stuff like this can happen months or even years after being off of a medication like this."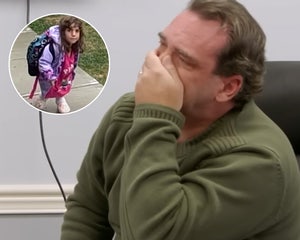 Jury on Orphan Natalia Grace Neglect Case Calls Verdict 'Huge Miscarriage of Justice'
Later in their conversation, Linda said that the family and specialists working with her daughter would soon be looking to see if she had suffered any permanent brain damage due to the medication.
When she was asked about the events immediately preceding her daughter fatally stabbing her younger brother, April said that the night before the attack was the second-ever time that April had cut herself. When police examined her following the incident, they reported that she appeared to have self-inflicted wounds.
As for the attack itself, April said that she later learned that her daughter had been having thoughts about stabbing her brother for two weeks prior to going through with it, and she had even confided in two friends about it.
"Unfortunately, they were maybe afraid to tell their parents or me. But they did not, so I had no idea she was having those thoughts," April said.
She also shared that her daughter had taken to spending more time isolated in her room and wanting to be alone, but she attributed that to normal adolescence behavior, and even said she went through a similar phase herself.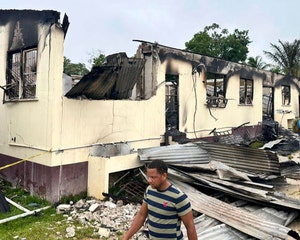 Girl Charged with Burning School, 19 Children Dead, After Phone Was Taken Away
On top of that, she said that the siblings were very close. For many years, it was just the three of them in the family, so they shared a tight bond. "They did yoga together almost every night. They went on vacations together and trips together. They always sat next to each other, they were very close," she said. "She loved him and he loved her."
With nearly six months of hindsight, April said her daughter still "has no idea why she did it. She's heartbroken and she feels very guilty, but she still doesn't understand why she did it. She said it was like it wasn't her."
For her part, April said she believes her daughter. "I know my child and I know that wasn't her." She also said that the "team of specialists" who've been working with the girl every day since the incident believe her, as well.
In the immediate aftermath of the attack, April said that her daughter disassociated for months, which she was told was normal for a child dealing with this level of trauma. "Recently, the last few months, she has began to talk about him more and more," she said. "She just expresses that she misses him and she's really sorry over and over again."
As for what lies ahead, April said that she's heard nothing about whether or not any charges will be filed — none have been filed as of yet. And as for her own wishes, she wants her daughter to get the help she needs, and then she wants her to eventually come home.
WARNING: DISTURBING VIDEO
Unable to render YouTube Video.
In the initial bodycam footage, the young girl is distraught and terrified after having stabbed her brother. "I'm so sorry, please!" the young girl can be heard telling officers who had arrived on the scene. "I really didn't want things to happen like this … I'm going to spend the rest of my life in prison."
"I'm so sorry! I'm so sorry!" The girl can be heard saying through hysterical crying. "I don't know what the f–k happened."
The mother of the children can be heard screaming in the video, obtained by Law & Crime.
"There's stab wounds in the chest. You could kill him!" the mother is heard telling the girl. "You better pray to God he f–king lives."
The girl is heard apologizing profusely as she says, "I don't know what happened! It's some demonic s–t!"
The girl tells the officers she had used a knife on her sleeping sibling and afterwards had tossed the weapon out of an upstairs window. The middle schooler then takes the officers to where the weapon was thrown as her little brother lies inside the home dying.
Later in the footage, which was edited to protect those involved, the girl can be heard saying in the patrol car, "I ruined my life."
"I ruined my whole future," she says. "It's all my fault."
The child also prays to god and states, "I just want to wake up from this nightmare."
The Tulsa District Attorney's Office did not provide any further information when contacted by media and would not comment on what, if any, charges are being filed in connection with the case.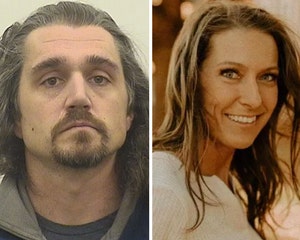 Texts, Computer Searches & Grisly Crime Scene Details Presented In Murder Trial of Family Feud Contestant
Source: Read Full Article