Netflix's Sex Education Is Perfect For Any Fan of Big Mouth or Freaks and Geeks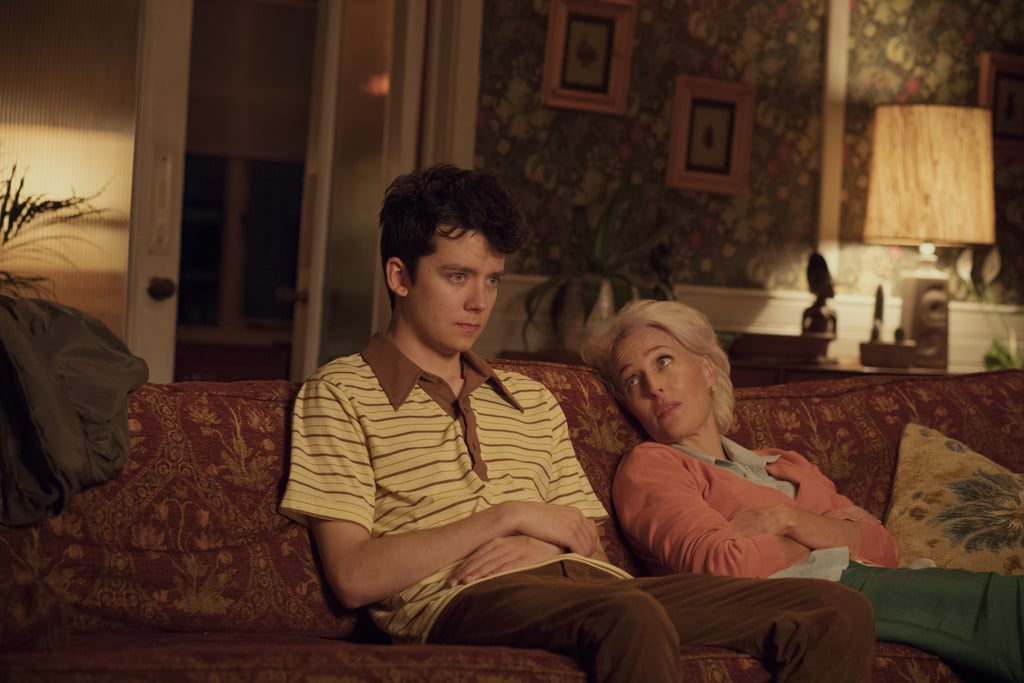 Even though we'd never want to relive the painfully awkward everything that was adolescence, there's no denying we love a good coming-of-age story. There's something about knowing how that time is universally uncomfortable for us all that soothes our traumatized souls. So, of course, Netflix's newest series is perfect for lovers of shows like Big Mouth or the cult classic Freaks and Geeks.
The eight-episode series Sex Education follows English teenagers who decide to establish a clinic that provides answers to their peers' endless questions about sex. Asa Butterfield (Ender's Game) stars as Otis Milburn, a socially awkward teen who happens to be the only child of two sex therapists, Jean and Remi. X-Files star Gillian Anderson portrays Jean, Otis's larger-than-life mother who has absolutely no filter. (We already adore her.) Despite being woefully inexperienced, because of his sexually open upbringing Otis is much more of an expert in intimacy than his fellow students. He decides to team up with the school's "bad girl," Maeve (Emma Mackey), to set up an "underground sex therapy clinic" and help with his classmates' weird and wonderful problems.
Netflix describes the dramedy as a "modern portrayal of sexual and romantic experiences, friendships, and contemporary young-adult life" and a "British love letter to the classic American high school story." Considering how much success Netflix has had with the like-minded series Big Mouth (which was recently renewed for season three), we can only imagine how well received Sex Education will be when it debuts on Netflix Jan. 11. In the meantime, check out some photos from the series below.
Source: Read Full Article