Peter Dinklage: The 'Game of Thrones' Star's Net Worth, and His Most Successful Movies
Love it or hate it, Game of Thrones is probably one of the best TV shows of all time. Sure, some of the things that happen on the show make no sense at all, but it's a smash hit, and the actors who star in it are famous and well-paid. Peter Dinklage is one of the biggest stars on Game of Thrones (even though he won't watch the show), but he has several acting credits that predate the show. Let's take a look at his earliest work, his most successful movies, and his net worth.
What were Peter Dinklage's earliest roles?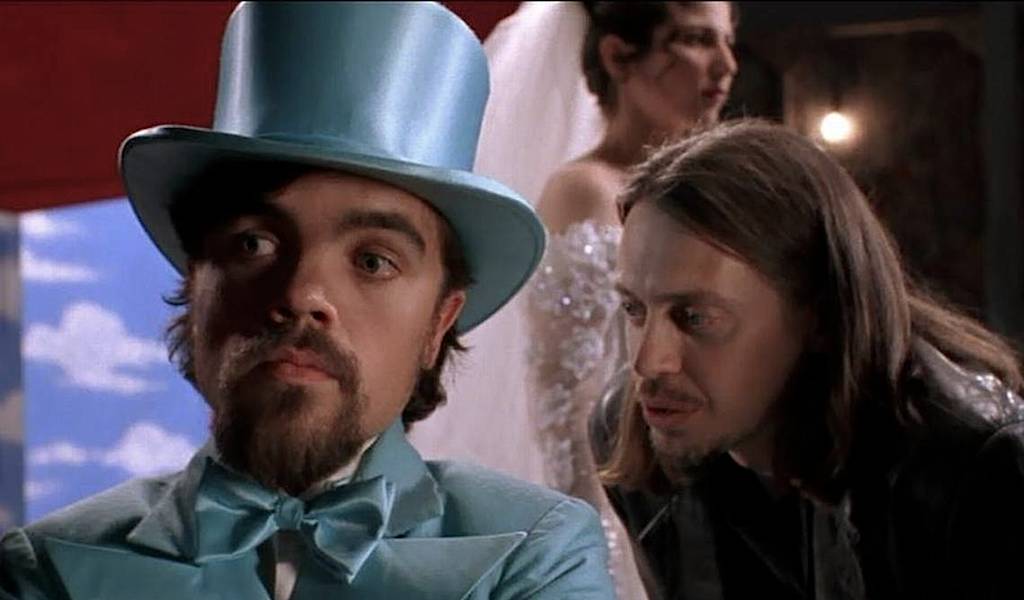 Peter Dinklage with Steve Buscemi in Living in Oblivion. | Sony Pictures Classics
Peter Dinklage hit a home run with his first major acting role. He landed a part in the Woody Allen's 1991 movie Shadows and Fog. Dinklage's role was unconfirmed and uncredited, but it's an impressive first entry. He appeared alongside Steve Buscemi and Catherine Keener in the 1995 indie movie Living in Oblivion.
Dinklage had minor parts on TV and the silver screen throughout the 1990s and early 2000s before he starred in The Station Agent in 2003.
What are his more successful movies?
If you remember seeing Peter Dinklage in the movie Pixels, then congratulations to you. The actor has several blockbusters on his resume, but that fails was one of his few flops. Six of his most successful movies all earned more than $100 million each at the box office.
6. The Angry Birds Movie (2016)
Box office total: $107.5 million
5. Chronicles of Narnia: Prince Caspian (2008)
Box office total: $141.6 million
4. Ice Age: Continental Drift (2012)
Box office total: $161.3 million
3. Elf (2003)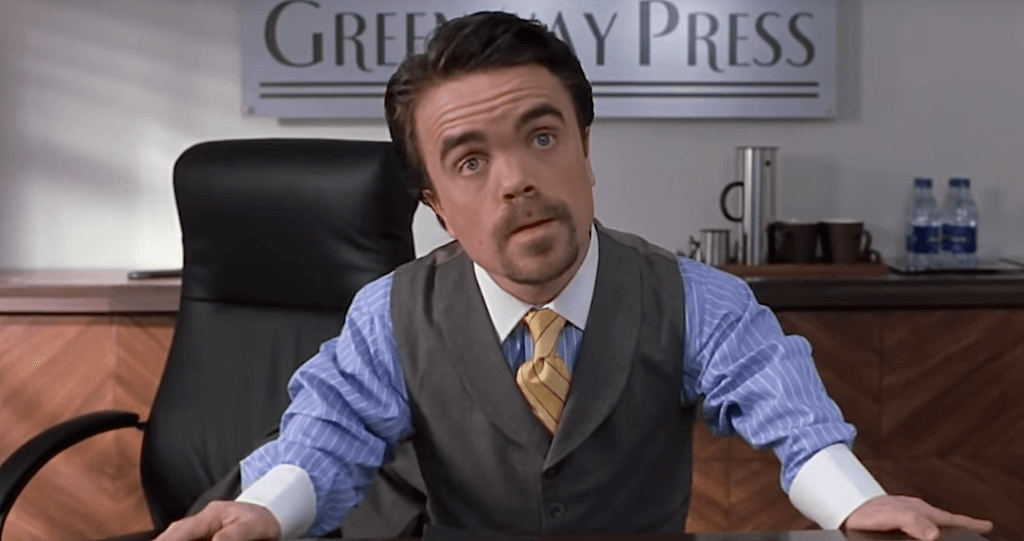 Peter Dinklage had a major role in the 2003 hit Elf. | New Line Cinema
Box office total: $173.3 million
2. X-Men: Days of Future Past (2014)
Box office total: $233.9 million
1. Avengers: Infinity War (2018)
Box office total: $678.8 million
These six blockbusters earned nearly $1.5 billion combined at the box office, according to Box Office Mojo. Dinklage had a small role in the record-breaking Avengers: Infinity War, and as we'll see in a minute, he's one of the richest stars of that movie.
How much does Peter Dinklage make for Game of Thrones?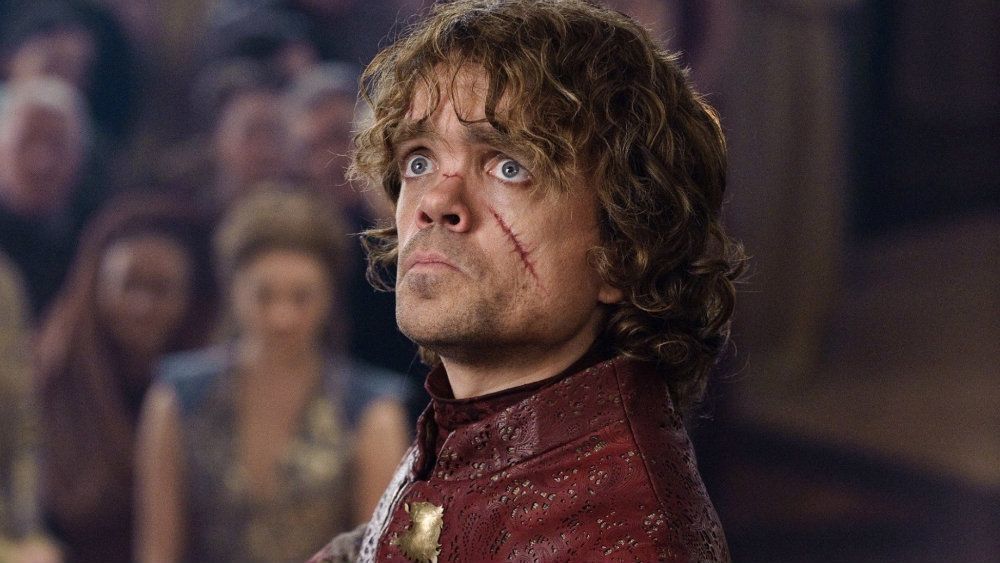 Peter Dinklage as Tyrion Lannister in Game of Thrones. | HBO
Peter Dinklage plays Tyrion Lannister, who is one of the main characters on Game of Thrones, so it's not surprising that he's one of the highest-paid actors on the show. Like Emilia Clarke and the other stars, he makes $1.1 million per episode.
All of them are some of the highest paid stars who have shows on streaming services (HBO GO in the case of Game of Thrones). So if you want to know which actor makes the most money from the show, the answer is all of them.
What is Peter Dinklage's net worth?
Acting is the primary way Peter Dinklage makes money, but he's done a lot of artistic things over the years.
He performed "The Mighty Eagle Song" in The Angry Birds Movie, and he has six producing credits on his resume. Dinklage also did some stage acting in New York City in the early 2000s, played in a punk band in the 90s, and voiced a phone call wake-up service employee in an episode of Seinfeld, according to Huffington Post.
However, his salary from Game of Thrones and his long tenure on the show are what give him a $15 million net worth, according to Celebrity Net Worth.
Who is Peter Dinklage's wife?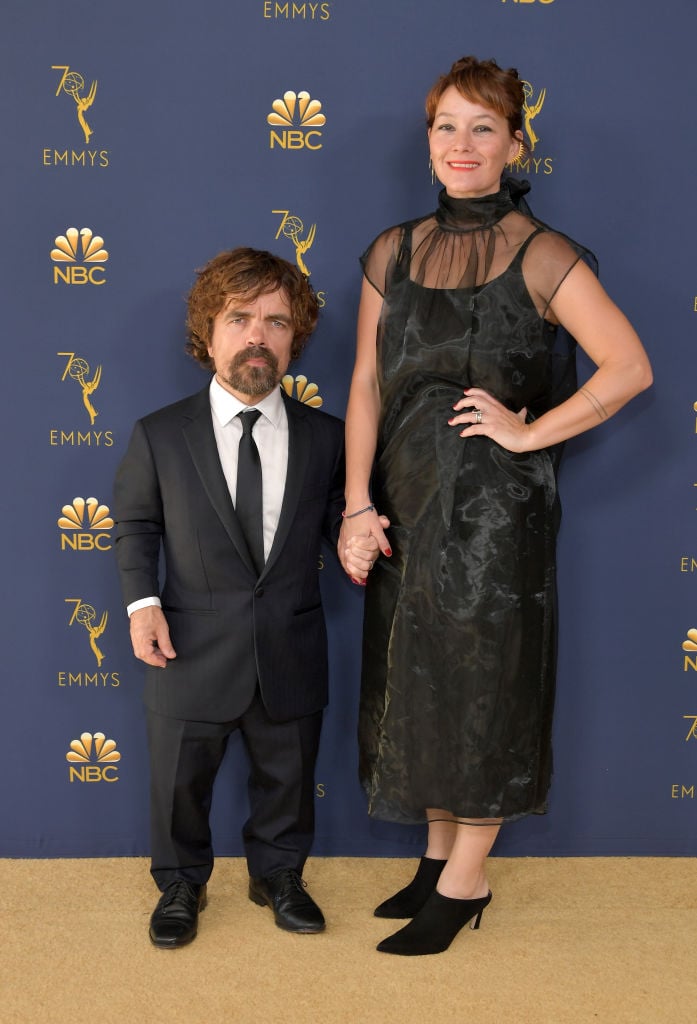 Peter Dinklage with his wife, Erica Schmidt. | Neilson Barnard/Getty Images
For anyone hoping to have a relationship with Peter Dinklage, you're out of luck because he's off the market. He's married to playwright Eric Schmidt. She has one on-screen acting credit, but most of her show business work stems from writing, adapting, and directing for the theater.
The couple is fiercely private, but we know they married in 2005 and have two children. Their first was born in 2011, and they reportedly welcomed their second child in 2017.
Check out The Cheat Sheet on Facebook!
Source: Read Full Article