Prince William Praised for Breaking From Royal Tradition: Royal Expert Says He'll 'Make a Wonderful Figurehead King'
Prince William earned praise recently for breaking from royal tradition by sharing some personal stories. Royal expert Ingrid Seward said she was "really proud" of the way William spoke so openly for the Apple Fitness+ Time to Walk audio tour.
Royal expert called Prince William's break from royal tradition 'really warm'
During a discussion on GB News about Prince William's Apple Fitness+ audio tour recording, Seward explained how his storytelling showed a 'really warm' side.
"I am absolutely confident that William is going to make us, god-willing, a wonderful figurehead king, because that's all he will be — he will be a mere figurehead," Seward noted. "He's got huge empathy. And I think even if people aren't interested in the royal family, they will listen to this podcast and think this is really nice."
She continued, "He's telling us personal things about his family, he's telling us about Monday mornings. He's telling us how he doesn't like getting out of bed, how his father used to force him to go on cold walks, which I'm sure all children remember, and he didn't want to go."
Seward added, "It's really warm and also he really describes the mental health thing well. He says this disastrous accident that he witnessed and helped with a young boy who is nearly George's age … and how it hit William much later and how he learned to deal with it."
Overall, Seward said that Prince William's openness was "incredibly helpful for anyone," adding, "I'm really proud of William, actually, for doing this. And it just exemplifies a difference between [Prince Harry and Prince William]."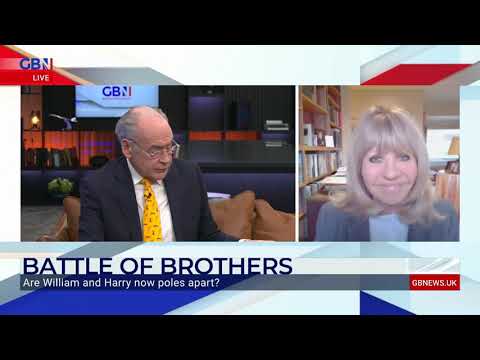 Prince William shared a sweet family memory of his mother
During the podcast, William recalled a favorite memory with his mother Princess Diana. Specifically, he explained why the song "The Best" by Tina Turner has a special place in his heart.
"When I was younger, Harry and I, we were at boarding school. And my mother used to play all sorts of songs to kind of while away the anxiety of going back to school," Prince William recalled.
"And one of the songs I massively remember and has stuck with me all this time, and I still, to this day, still quite enjoy secretly, is Tina Turner's 'The Best' because sitting in the backseat, singing away, it felt like a real family moment," he said.
https://www.instagram.com/p/CXF4oqOt6H6/
William said they would rock out all the way to the school gates
Prince William's retelling of how the joyful moment unfolded in the car as they pulled up to school is certainly a sweet memory to share with royal fans. "And my mother, she'd be driving along, singing at the top of her voice," William explained. "And we'd even get the policeman in the car, he'd be occasionally singing along, as well."
He continued, "You'd be singing and listening to the music right the way out into the gates of school, when they dropped you off."
William will forever associate the song with Diana. "When I listen to it now, it takes me back to those car rides and brings back lots of memories of my mother," he explained.
Source: Read Full Article