Prince William Reveals What Kate Middleton's Guilty Pleasure is
We all have guilty pleasures especially when it comes to TV. There's that one series you watch religiously but no one knows, unless your Kate Middleton and Prince William just publicly stated what that show is.
Find out what the Duchess of Cambridge's guilty pleasure is and whether or not William tunes in as well.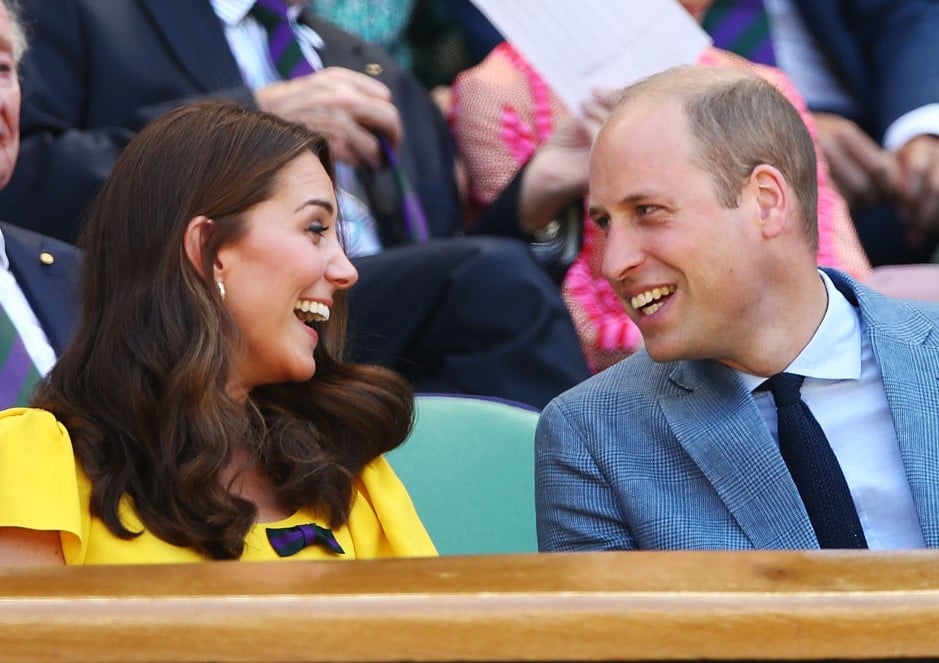 What is Middleton's guilty TV pleasure?
Middleton's husband attended Centrepoint's 50th anniversary gala on Nov. 13 and revealed that the show his wife and her mother, Carole Middleton, always watch is Strictly Come Dancing. The BBC show is the equivalent of the U.S. program Dancing With the Stars.
William's admission came while speaking to Strictly Come Dancing judge Shirley Ballas and host Claudia Winkleman.
"I have watched the show a couple of times," the prince said, before adding, "Catherine is a huge fan and my mother-in-law loves it."
There is one show though that just about everyone wants to know if the future king watches.
Olivia Colman, who plays Queen Elizabeth II in Season 3 of The Crown, said that she recently met the Duke of Cambridge during a reception at Buckingham Palace and asked him the burning question.
"He asked what I was doing at the moment before he quickly added, 'Actually, I know what you're doing,'" Colman recalled. "I was so excited and asked, 'Have you watched it?' His answer was a firm, 'No.' But he was very charming and very lovely."
What shows Queen Elizabeth watches?
While Prince William doesn't watch The Crown, that's not the case with his grandmother as the monarch is a fan of the Netflix Series. Prince Edward, and his wife, Sophie, have a Netflix account and reportedly watch it with her.
One of Her Majesty's other favorite TV programs was Downton Abbey. According to The Daily Telegraph, when it was still on the air she would watch closely and be sure to point out any mistakes.
"She loves watching Downton Abbey and pointing out things they have got wrong, partly because she is familiar with Highclere Castle, where it is filmed," journalist Brian Hoey told the publication. "She used to stay there as a guest of the Carnarvon family."
We're guessing she looks for any inaccuracies nowadays while watching The Crown too.
The queen also loved Game of Thrones. She even visited the set and met some of the cast back in 2014. Her Majesty enjoys some reality TV shows as well. The royal family matriarch previously told former X Factor contestant, Mary Byrne, that she saw her performance on there.
"She said, 'You are the lady off The X Factor. Your song fabulous,'" Byrne recalled the queen telling her when they met during a royal visit to Ireland. "I asked if she watched the show. She said, 'It could be too late for me but I do watch it the next day.' They record it for her."
Read more: Kate Middleton Reveals the Surprising Thing Princess Charlotte Handles Better Than Prince William
Source: Read Full Article