Princess Eugenie's A-List Friend Had to Ask PERMISSION to Break Her Strict Wedding Dress Code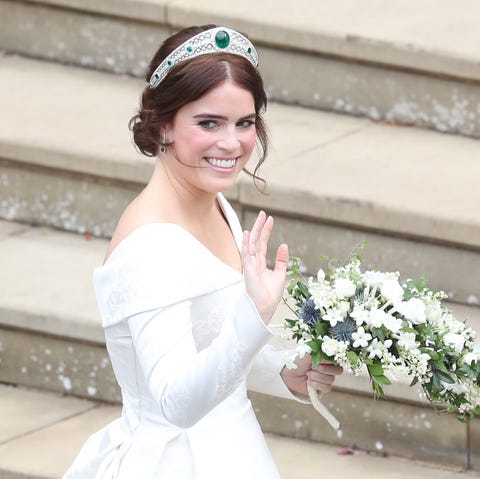 Please cast your mind back to the fateful day of October 12, when Princess Eugenie got married to Jack Brooksbank, and Meghan Markle allegedly low-key stole her spotlight and told the royal family she was pregnant. Good times!
The event was extremely celeb-packed thanks to Eugenie's A-list friends, but no one looked cooler than model Cara Delevingne who ARRIVED in a suit, complete with top and tails.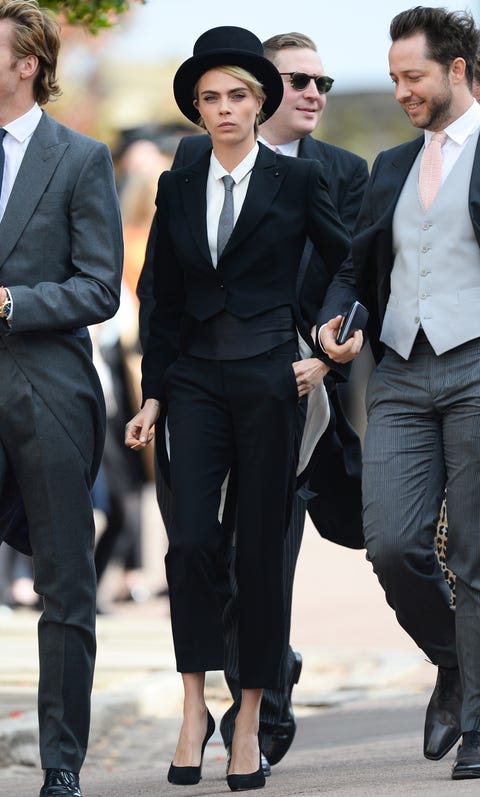 The royals wear suits frequently (er, at least Meghan does), but Cara's outfit was slightly unexpected for a wedding—and turns out she had to ask Princess Eugenie's permission before wearing it thanks to her insanely strict dress code.
"Eugenie has been a friend of mine since I was a kid and I've always wanted to wear tails," Cara told Grazia (via The Daily Mail). "I texted her, as I wasn't sure about it and she was like: 'Of course, I expected nothing else from you!'"
Eugenie's wedding dress code required women to wear "a day dress and hat," so cheers to her bending the rules for a friend.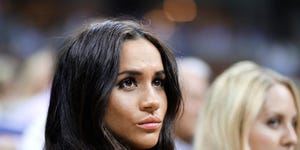 Source: Read Full Article