Priyanka Chopra's Wedding Registry On Amazon Will Give You So Much Inspiration
Priyanka Chopra is gearing up for her marriage to Nick Jonas with a killer wedding registry. And she's putting all those wedding must-haves on Amazon. Chopra collaborated with Amazon to build a wedding registry that has a little something for everyone. From dinnerware to pet products, Priyanka Chopra's wedding registry on Amazon is perfect for starting a new life together with your betrothed.
In a statement released on Monday, Nov. 19, Chopra expressed how excited she is to be partnering up with Amazon on this project.
"I'm very excited to begin this new chapter in my life and I've selected some of my favorite items to inspire you during yours," Chopra said. "I am also so happy that Amazon is making a $100,000 donation to UNICEF, an organization that I hold close to my heart!"
Here's a quick look at some of the items on the registry:
Dorothea Dinner Plates
Cuisinart Food Processor
Vitamix Blender
Wifey Silk Eye Mask
Canon IVY Mobile Printer
Amazon Echo Look
Crosley Record Player
Ted Baker Laundry Bags
This is just a small sampling of what's on Chopra's Amazon wedding registry. The registry is actually quite extensive and covers all the bases: kitchen, bed and bath, pets, travel, and even fitness. So, there's no shortage of amazing products on the list.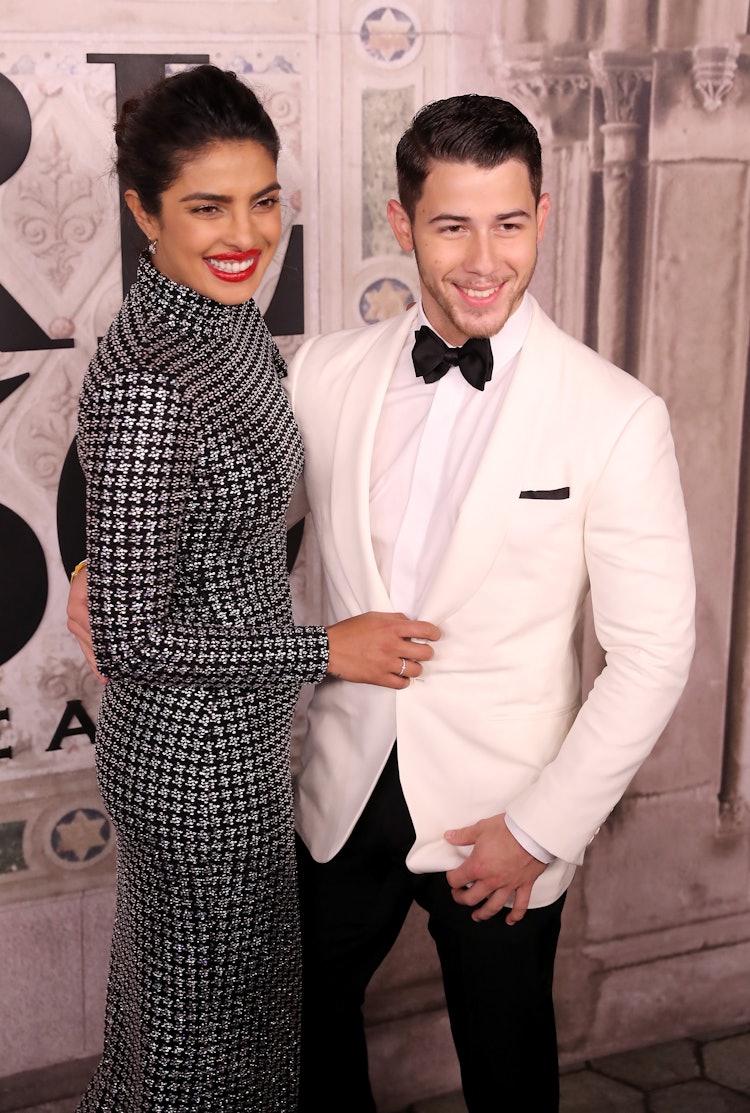 Chopra is clearly passionate about crafting a perfect wedding registry and she's done an amazing job for anyone looking to get their own registry started. To alert fans about the project, the 36-year-old actress also posted on her Instagram account to share news of her collaboration with Amazon.
"I had so much fun building a wedding registry guide with @amazon," Chopra wrote in her Instagram post. They have everything that you need in one place! Amazon has also made a $100,000 donation to UNICEF, a charity that is extremely important to me!!! For wedding registry inspo, take a look at my guide (link in bio)! #AllOnAmazon #AmazonWeddingRegistry #ad @amazonhome"
So, this is a super exciting project that Chopra is involved in. Even more exciting is that Chopra will be getting married herself in just a few weeks.
A source close to the situation recently revealed to The Sun when and where Chopra will exchange vows with Jonas. Apparently, the two stars are all set for a Dec. 1 wedding that'll combine both their cultures and traditions. Oh, and the festivities will be taking place at Umaid Bhawan Palace, in Jodhpur, India.
"There are several events leading up to the wedding, including a Christian ceremony, which will all be in India," the source explained in a Nov. 11 report. "They will culminate with the Indian wedding on December 1 at the palace, where they will tie the knot under a traditional four-pillar structure, a mandap. There is a mehndi event planned, where they will be decorated with henna body art, among other traditional Hindi pre-wedding events."
So, the big day is coming up soon! And if yours is, too, you should definitely check out Chopra's Amazon wedding registry for ideas!
Source: Read Full Article