Ramona Singer's Daughter Avery Says 'Couldn't Get Jobs' After Being on Reality TV
Avery Singer takes aim at the "many Bravo kids that ride their mom's coattails that are like a wannabe Kylie Jenner, all duck-faced, posting."
Avery Singer, the daughter of The Real Housewives of New York star Ramona Singer, said her association with the reality show cost her jobs — before shading other Bravo kids for banking on that connection.
The 28-year-old Singer, who has made numerous appearance on her mom's show over the years, opened up about her struggle finding a job in finance on David Yontef's podcast Behind the Velvet Rope.
When addressing her involvement with the show, Singer explained that she has taken a break from TV to focus on establishing her career. "I don't watch Bravo period. I've never seen a lot of the shows. I'm now starting a company and I did most of that by myself," she said.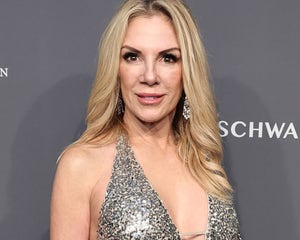 Ramona Singer Excited for Real Housewives Ultimate Girls Trip, Retracts 'Loser Legacy' Comment
Singer went on to claim that her past association with the reality series actually impeded her career following her appearances.
"I have taken a backseat from the show for an extremely long time because I worked at Morgan Stanley," said Singer, whose mother's costar Sonja Morgan was once married into the Morgan Stanley family. "Like most of my finance career, I couldn't get jobs because of me being associated with the TV show."
She then shaded some of the fellow children of Bravolebrities — without naming names — saying there are "many Bravo kids that ride their mom's coattails that are like a wannabe Kylie Jenner, all duck-faced, posting."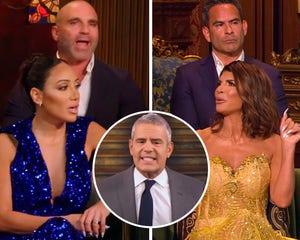 Chaotic RHONJ Reunion Ends with Everyone Attacking Louie, Andy Screaming at Teresa and Zero Resolution
Bravo fans laughed at her claims after an article about her comments popped up on a Real Housewives Reddit page earlier this week.
"It's rich that she's hating on Bravo when she went on WWHL to shill her 'boss babe' Bach party business," one user wrote. Another posted a similar sentiment, writing, "She was on WWHL, as the bartender, promoting her business this year😆. She definitely tried to use her RHONY connection then."
When user followed up with "I thought she had a big finance job when she graduated. What happened to that?", someone else quickly responded "They expected her to work. The nerve."
"My privilege didn't open extra doors for me so obviously it's someone else's fault' shut up," read another comment.
Though her mom's show was rebooting with an all new cast, Ramona is set to appear in Peacock's "The Real Housewives Ultimate Girls Trip: RHONY Legacy."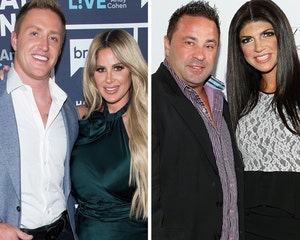 10 Of The Messiest Divorces In Real Housewives History
Source: Read Full Article