Rock On! 'Scott Pilgrim' Comics to Get Anime Adaptation on Netflix
Bryan Lee O'Malley's Scott Pilgrim comics have a dedicated following, but most people know them from the 2010 film adaptation Scott Pilgrim vs. the World. Despite the movie's popularity, the Michael Cera-led flick never got a sequel. However, it seems fans will soon be able to revisit the world in another format: an anime that's coming to Netflix.
The 'Scott Pilgrim' comics are getting an anime adaptation
That's right, the Sex Bob-ombs are making a comeback! They'll just be a bit more animated this time.
On Jan. 7, The Hollywood Reporter revealed that Netflix and UCP will team up to bring fans an anime adaptation of the Scott Pilgrim comics. More than 10 years after the popular film hit theaters, new content is no doubt welcome. And fans will be pleased to learn that series creator Bryan Lee O'Malley will pen and executive produce the show, as well as serve as one of its showrunners.
He'll do so alongside showrunner and executive producer BenDavid Grabinski. Grabinski helmed Nickelodeon's Are You Afraid of the Dark? reboot, and he wrote for films Skiptrace and Happily. According to THR, the duo will work with studio Science SARU to bring the anime to life.
If all goes as planned, fans of O'Malley's six-comic series could be watching a new take on it soon.
What are the 'Scott Pilgrim' comics about?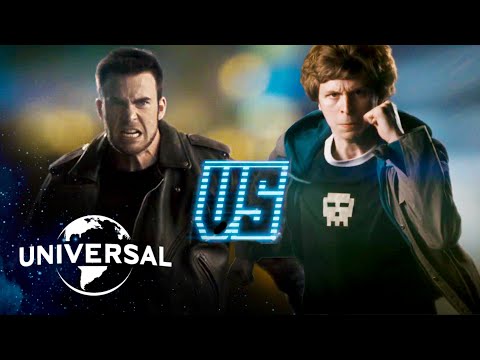 For those who don't remember Scott Pilgrim's premise — or simply haven't dived into earlier iterations of the story — O'Malley's comics follow a young guitarist as he takes on his crush's seven ex-boyfriends. Scott Pilgrim needs to defeat them all to win Ramona Flowers' heart. And each member of the League of Evil Exes packs a serious punch.
Colorful and wrought with video game references, Scott Pilgrim is the ideal pick for an anime. There's plenty of dramatic action, and it's easy to picture it coming to life in this format. Add in a top-tier soundtrack and Netflix should have no problem reeling fans back in.
But if there's so much interest in the Scott Pilgrim world, why didn't Universal's 2010 film ever get a sequel?
Why Universal's 2010 film never got a follow-up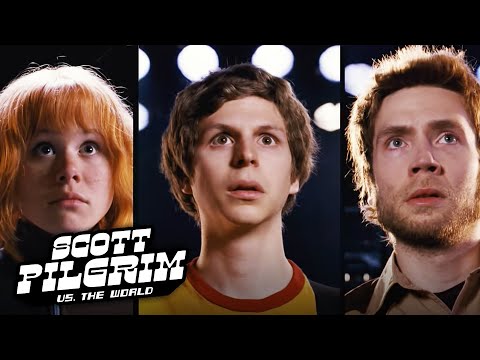 There's been plenty of discussion about a Scott Pilgrim sequel over the years, but a follow-up never came to fruition. Stars like Michael Cera and Mary Elizabeth Winstead have repeatedly expressed interest in reprising their roles. And director Edgar Wright even confirmed discussions of a sequel during a feature with Entertainment Weekly.
What happened to those conversations is unclear, but Brandon Routh — who plays Todd Ingram in the film — told Geek House Show that he wasn't sure O'Malley wanted a follow-up:
"I just don't think Bryan Lee O'Malley, who wrote the books — the wonderful books — is thinking about a sequel. Will we see Scott Pilgrim in a different iteration? It could be used. Telling a similar story could be done in a different way, I suppose. I don't know about a sequel."
Fans may never know if he's right about the creator's wishes. But it seems he predicted the future regarding another iteration of the story. We'll stay tuned for further updates about the Scott Pilgrim anime that's coming to Netflix — including casting news and word of a potential release date.
Source: Read Full Article