Sebastian Stan Gets Naked and Takes a Tour of Athens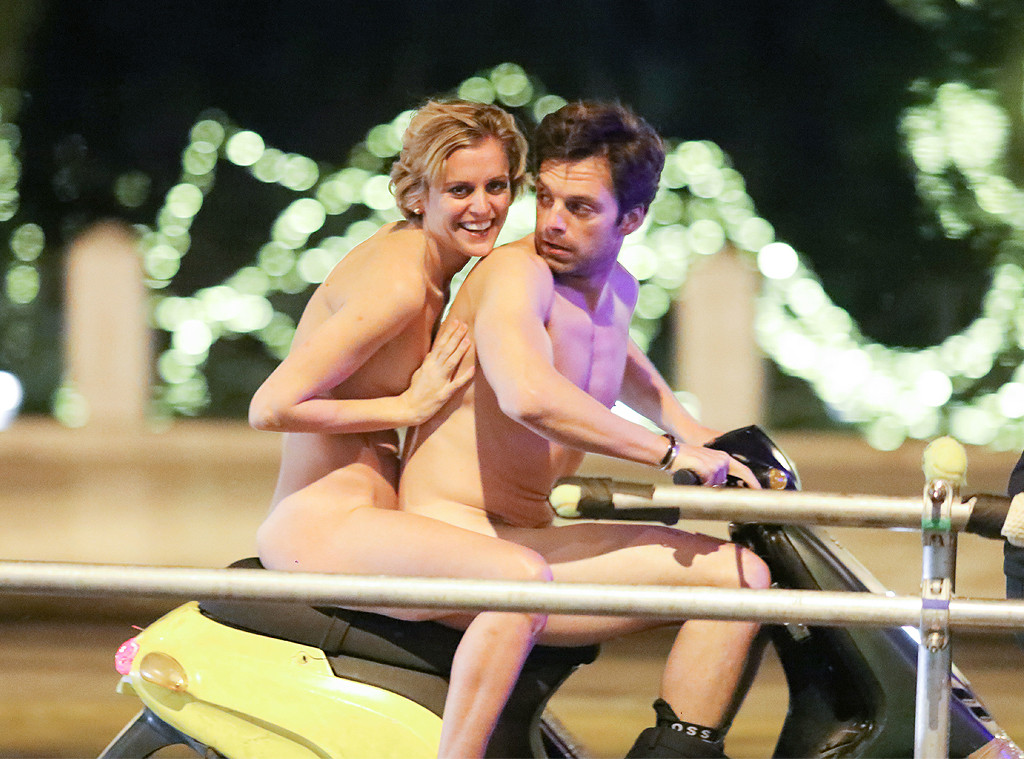 FlightPhotoAgency
There was a full moon in Athens this week—and it wasn't in the sky.
In spite of the 56-degree temperature, Sebastian Stan and Denise Gough stripped completely naked and hopped on a motorcycle as they toured Greece Wednesday. They weren't feeling rebellious, though, as they were actually in the midst of shooting a scene for their film Monday. Although Stan's body was partially covered by Gough's, her butt was fully exposed to passersby.
The actors play a self-destructive American couple living in Athens.
Writer-director Argyris Papadimitropoulos explained the film's premise to Deadline in August. "Many people don't feel like getting involved in intense relationships anymore. And that to me is so sad," Papadimitropoulos said. "Chloe and Mickey's story is a very honest look at one relationship, and in it there are elements everyone will recognize from their own experiences."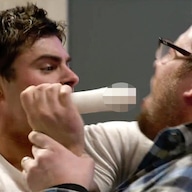 Photos
Funny Penis Scenes in Movies
Calling his two leads "amazingly talented," Papadimitropoulos said he couldn't wait to put the actors "in front of the lens and shoot them in stunning settings, places I know like the back of my hand"—and to "work with a team of producers who have made some of my favorite films."
Fred Berger is an executive producer on Monday, which is expected to be released in 2019. Producers include Damian Jones, Brian Kavanaugh-Jones and Christos V. Konstantakopoulos.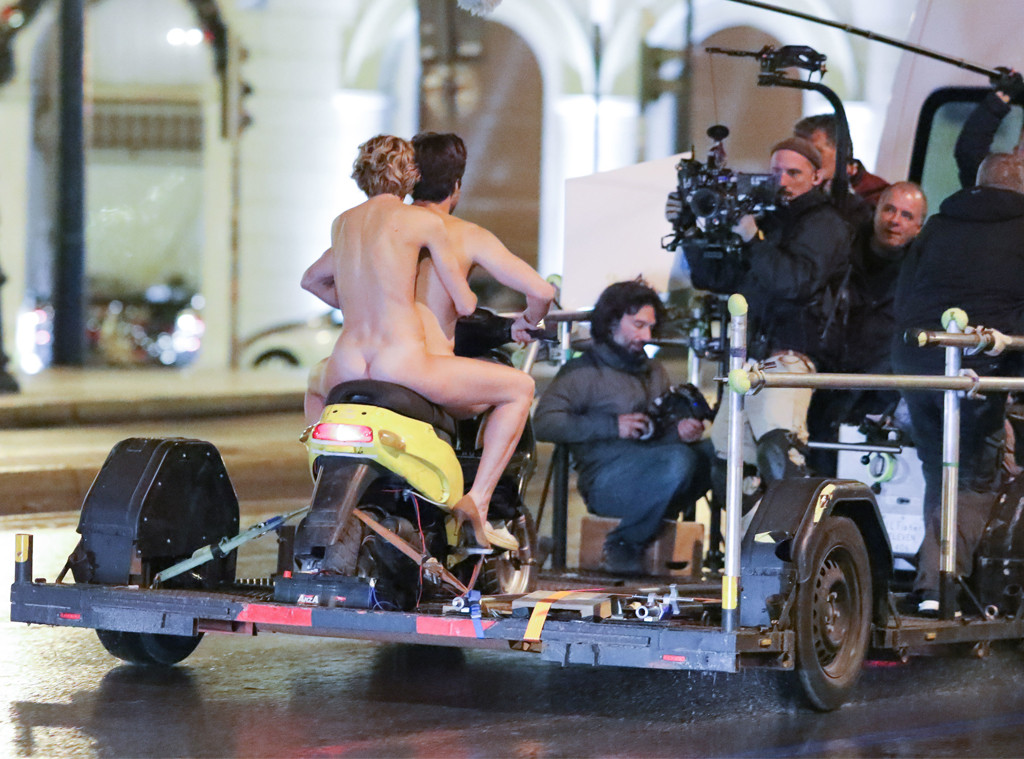 FlightPhotoAgency
While details surrounding the actors' nude scene in Monday remain a mystery, it's not Stan's first time exposing himself onscreen. For the 2015 film The Bronze, for example, he filmed a wild sex scene with co-star Melissa Rauch—and it left little to the imagination. "I was a maybe too enthusiastic about it," Stan later told Vulture, "but I certainly, uh, brought everything I had."
"I really enjoyed the people I was working with, and when they explained to me what the scene was about, it was so funny. I just thought, 'You know what? You've just got to jump in the water sometimes, right? You've just got to take your clothes off and go for it,'" the 36-year-old actor continued, noting he had "no hesitation" about showing off his body. "I was very happy about it."
Source: Read Full Article