Selling Sunset's Chrishell Stause and G Flip Are Married in Surprise Announcement
"Love doesn't always go as planned … Sometimes it's immeasurably better," Chrishell Stause captions a carousel of video clips posted to her Instagram page that closes with her and her girlfriend of one year, Flip G, celebrating their nuptials at a wedding chapel.
Is it one big troll or did it truly happen? It certainly looks as if "Selling Sunset" star Chrishell Stause and G Flip, her girlfriend of one year, both put a ring on it, tying the knot in a surprise wedding.
The big reveal came buried at the back of a carousel of images that chronicle their relationship from the beginning. Starting with how they met, the clip shows highlights of the couple together before culminating in a shot of them celebrating at a chapel with a kiss.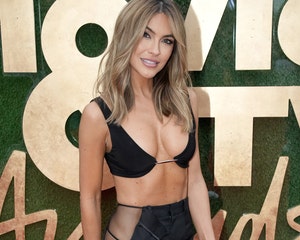 Chrishell Stause Slams Selling Sunset Costar for Being 'Fake' and 'Thirsty for Camera Time'
In that shot, G Flip appears to be wearing a black suit or tuxedo while Stause is adorned in a white dress with a bouquet. It certainly looks like a classic you-may-kiss-the-bride moment!
Waiting for your permission to load the Instagram Media.
Instagram Media Unavailable
The clip also featured G Flip's new single "I'll Be Your Man," which pairs nicely with that final image as she is dressed in traditional groom's garb. In her caption, Stause hypes the song and then praises her … wife?
"Love doesn't always go as planned…Sometimes it's immeasurably better," Stause begins her caption to the post. "If you ever get the pleasure of meeting G, know that you are meeting one of the kindest, funniest & most talented hard working people out there."
She then encouraged her followers to stream the new single before concluding her message, "I love you so much @gflip."
Perhaps adding some weight to the idea that the two are now wed, there's a video clip of an Elvis impersonator singing in Stause's Instagram Stories — placed just after the same video she posted to her main page — suggesting they maybe had a classic Vegas Elvis wedding.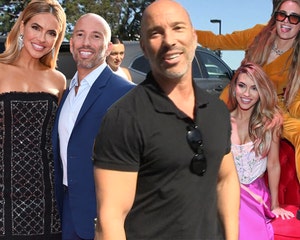 Jason Oppenheim is Happy for Chrishell Stause Amid G Flip Romance, Brother Brett Insists (Exclusive)
G Flip herself jumped onto Stause's post to comment, even if she didn't clarify anything in particular. She wrote, "My darling, I adore and love you with all my heart. These are the sweetest words and this is cutest little edit You make me so happy ❤️ thank you x."
Certainly the consensus online is that they are married, though, as the post quickly started racking up congratulations from her friends and coworkers, including Stause's ex, Jason Oppenheimer.
Clearly ecstatic for the couple, he wrote, "I am SO excited for this!! You and G are the most inspiring couple and the affection between you both is so pure. I love you two tons and am so lucky to have you both in my life. 😍 congrats!"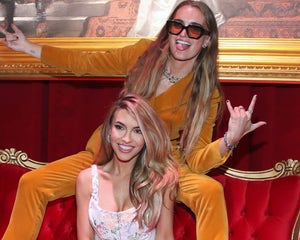 Chrishell Stause's New Partner G Flip Reveals They're Thinking About Kids
"IM DYING!!!!!! I've been waiting for this post all day!!!" wrote Emma Hernan, suggesting she knew something was coming. "Covered in goosebumps since the moment I watched! Watching your love is like watching the best love story in the world! I love you both to the 🌙 & back!!!!!! CONGRATULATIONS 🍾🥹🥹🥹😍😍😍😍"
In a hilarious post on her own IG Stories, Aussie G Flip shared a video of her trying to master an American accent with Stause, captioning it, "While both of our phones are absolutely blowing up rn this is what we are actually doing."
Stause shared the same video to her own Stories, adding the caption, "Thank youuuu for all the lovely messages!!!! We will get to them soon! Very busy." Learning American accent?
We'd say they know exactly what they're doing. They did finally come clean, though, confirming their wedding with People. The big day comes almost exactly a year after they first confirmed their relationship in May 2022. They first met on Halloween 2021 while both were in other relationships (Stause with Jason Oppenheim).
Congratulations to the happy couple!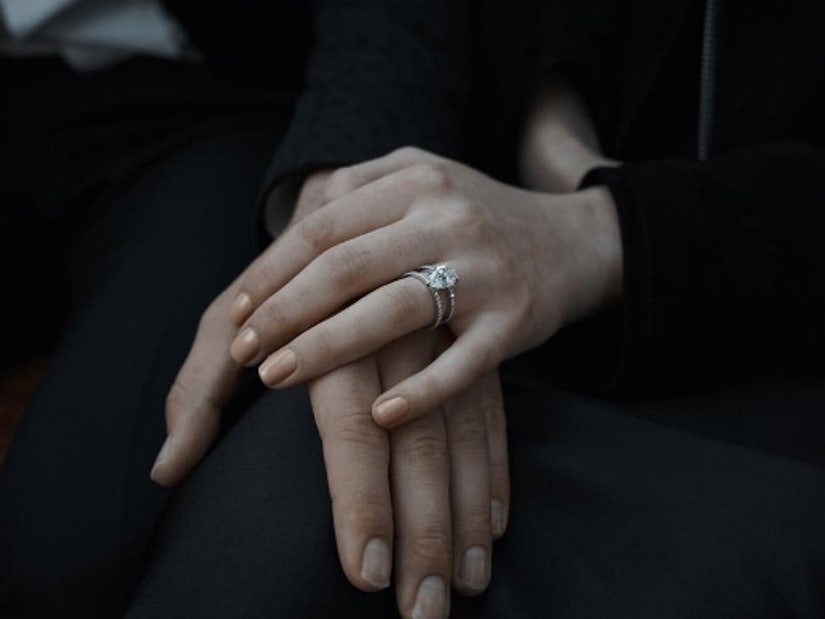 Source: Read Full Article