'Spider-Man: No Way Home': Andrew Garfield Announces He Is 'Open' to Playing Spider-Man Again, 'Never Say Never'
Marvel fans rediscovered their love for Andrew Garfield as Peter Parker after Spider-Man: No Way Home premiered on Dec. 17. And after they flocked to the theaters to see the film, they took their appreciation for Garfield to social media. Many fans are campaigning for Garfield to star in The Amazing Spider-Man 3, which Sony canceled initially. And, now, the actor himself is sharing how he feels about returning to the role.
[Spoiler alert: This article contains spoilers from Spider-Man: No Way Home.]
Andrew Garfield reprised his Spidey role in 'Spider-Man: No Way Home'
Thanks to a botched spell, Tom Holland's Peter Parker and Doctor Strange accidentally tore open the multiverse in Spider-Man: No Way Home. As a result, villains from other universes started crossing over to the Marvel Cinematic Universe. Green Goblin, Doctor Octopus, and Electro were among the returnees.
Fans knew that these villains from previous Spider-Man films would be in the MCU movie. But Marvel and Sony refused to verify the rumors that Tobey Maguire and Andrew Garfield would also reprise their roles as Peter Parker. It wasn't until fans went to the theaters that their suspicions were confirmed.
Toward the middle of Spider-Man: No Way Home, Tobey Maguire and Andrew Garfield, both as Peter Parker, showed up in Ned's grandma's living room. Their characters had also been sucked into the MCU. Together, they teamed up with Tom Holland's Peter to reform the Spider-Man villains and save the day.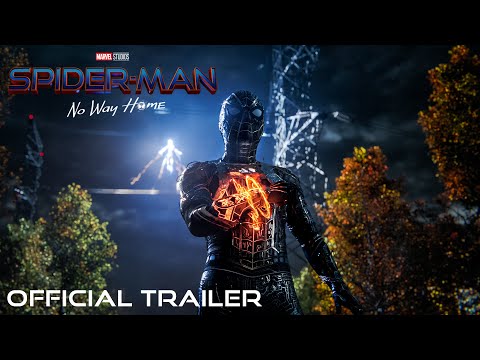 The actor opens up about the possibility of playing Peter Parker again
After months of denying his involvement in the film, Andrew Garfield finally got the chance to talk about starring in Spider-Man: No Way Home with Variety. And during the interview, the actor revealed that he would love to play Spider-Man again.
"I mean, yes, definitely open to something if it felt right," Garfield said. "Peter and Spider-Man, those characters are all about service, to the greater good and the many. He's a working-class boy from Queens that knows struggle and loss and is deeply empathetic. I would try to borrow Peter Parker's ethical framework in that, if there was an opportunity to step back in and tell more of that story, I would have to feel very sure and certain in myself."
The actor also discussed the possibility of playing Spider-Man again in a third solo film with Entertainment Tonight. "Never say never," Garfield said.
"It's a character that's always going to be so meaningful to me, and so beautiful to me, and again, it comes back to service," he shared. "I think if there's a way, because that's what that character is all about, he's all about serving the greater good and serving his fellow people, serving humanity and all life."
Garfield continued, "So, if there's a way for me to continue to add to the legacy of that character in a way that feels like it's of service to an audience, of service to the themes that Stan Lee injected that character with, I'm open, of course. I'm very, very open, but it would have to be very, very special. It would have to be very, very meaningful and fun, and joyful, like doing No Way Home was."
Andrew Garfield reveals why he said yes to 'Spider-Man: No Way Home'
While speaking with Variety, Andrew Garfield explained how the Spider-Man: No Way Home producers convinced him to be in the film.
"I wasn't expecting to ever have a conversation again about potentially playing Peter Parker," he said. "I felt very excited to just to be a fan again. But I got this call from Amy Pascal and Kevin Feige and Jon Watts with this idea. It was immediately undeniable. It sounded incredibly fun, incredibly spiritual — trippy and thematically interesting. On a base level, as a Spider-Man fan, just the idea of seeing three Spider-Men in the same frame was enough."
Spider-Man: No Way Home, starring Andrew Garfield, is now playing in theaters.
Source: Read Full Article