Teacher and Disney superfan surprised with trip to Disney parks around the globe
To celebrate 90 years of Mickey Mouse, "GMA" is taking a trip of a lifetime: A worldwide tour across four countries to visit all six Disney resorts in just seven days.
Ginger Zee surprised Disney super fan, Patrice Jenkins, a teacher from Hinsdale, Illinois, in her classroom with news that she's coming with Zee on the around-the-world adventure, flying 23,464 miles across three continents to a new destination every day.
Their destination each day will be a surprise and "GMA" will share the best moments from their trip each day, starting Monday, November 12 through Friday, November 16, counting down to Mickey's big November 18 birthday.
Meet the teacher and Disney superfan going on worldwide dream trip
Jenkins is a self-described "biggest Disney superfan because I love Mickey."
"To me Disney means magic," the schoolteacher said. "When I think of Disney, I think about dreams coming true and imagining a world that is a faraway place where there's no pain, no suffering and you can be somebody else."
Jenkins told "GMA" that "when I was younger I didn't have a chance to go to Disney World."
"At the time my parents couldn't afford it," she added. "But my parents did their best to bring Disney into our home," she said, noting they bought a Disney record player with "all the records of all the songs."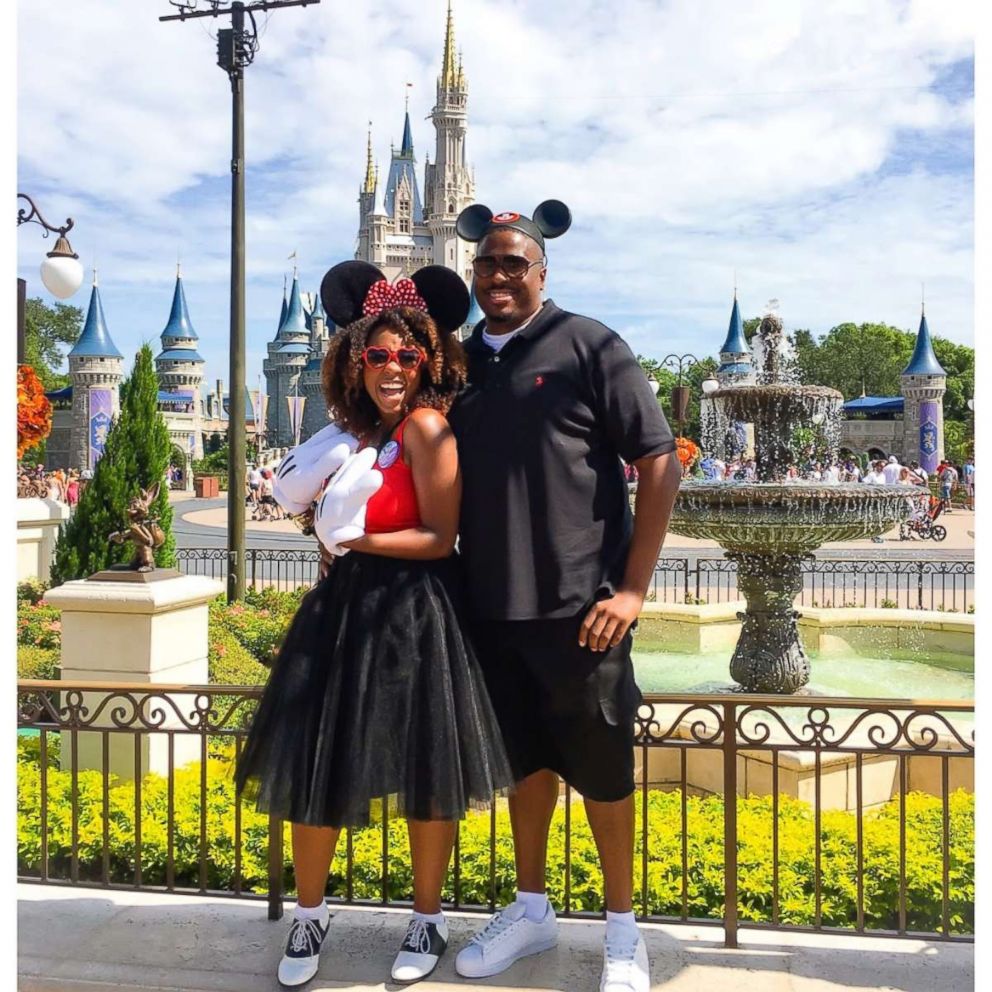 Jenkins said that she and her husband eventually got married at Disney World.
"We had a Mickey cake. On our cake it – was three layers — Mickey was all over it in gold," she recalled. "Mickey was at our wedding to give us the first dance, to talk to guests."
As a teacher, Jenkins said "it's important to incorporate Disney themes because students have the opportunity to dream. I think in today's time it's important to groom our students to become innovative thinkers."
Emilio Villeda, one of Jenkins' students, said the lessons "teach us to be positive and inspires us to do better."
Fellow student Mimi Mondragon added that "it makes it fun."
"My friends tell me I'm so lucky because they say, 'Oh, I wish I had her as a teacher,'" Mimi added. "Cause they want somebody that's actually fun, you know?"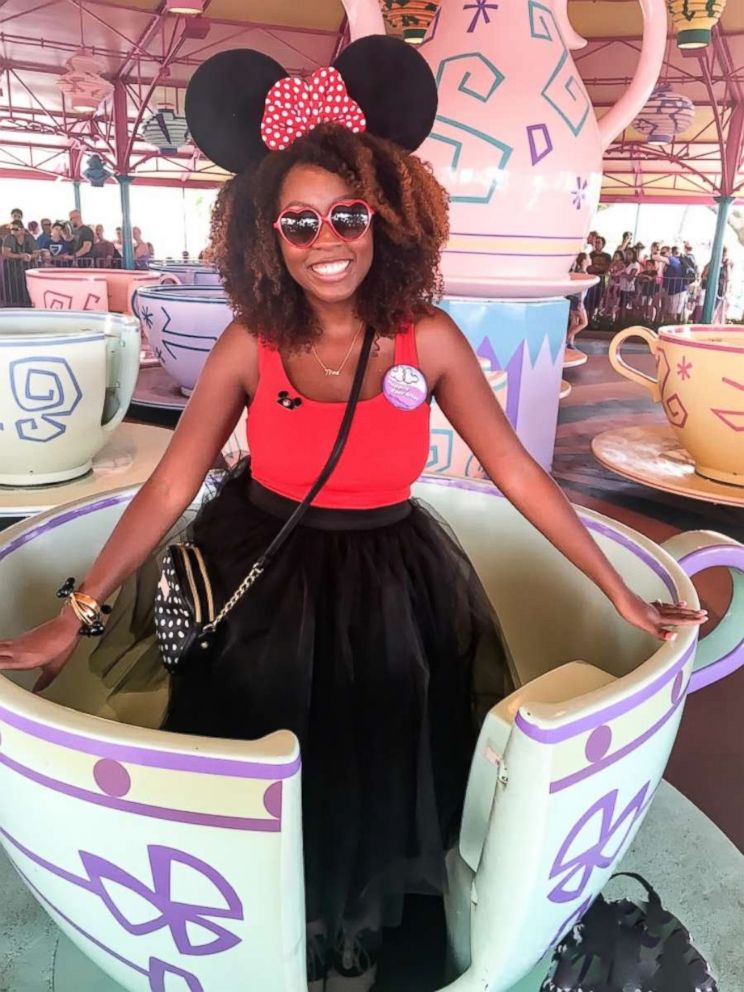 As a Disney superfan, Jenkins admitted she even has Mickey Mouse ears "for every occasion."
#ShareYourEars
As part of the celebration of Mickey's birthday, Disney is partnering with Make-A-Wish to unlock donations by having people share pictures showing themselves in their Mickey Mouse ears on Instagram, Facebook and Twitter using the hashtag #ShareYourEars.
For every post using the hashtag, Disney will donate $5 (up to a maximum of $2 million) to Make-A-Wish.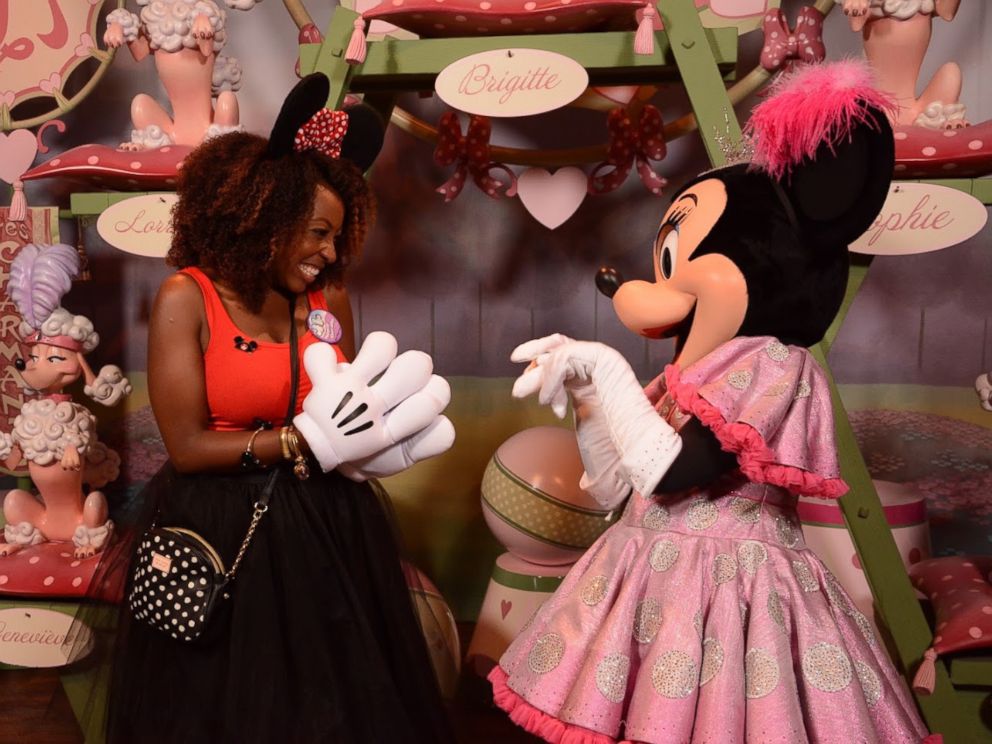 Source: Read Full Article