Tekashi 6ix9ine's Ex-Friends Reportedly Want to "Super Violate" Him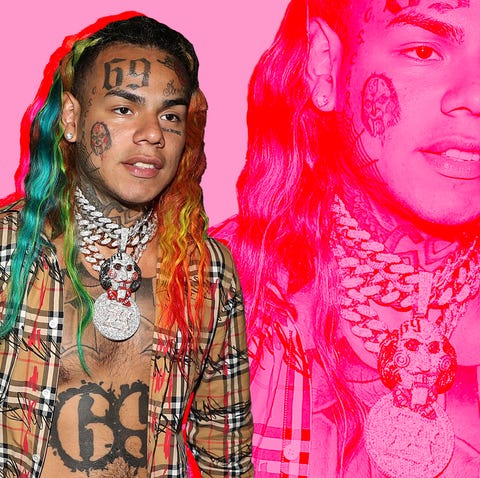 As Tekashi 6ix9ine awaits his court appearance in Manhattan, he's being held in general population at the Metropolitan Detention Center in Brooklyn, New York—which means he's receiving no special protection in the facility despite concern for his safety.
According to TMZ, the U.S. Justice Department once declared the inmates at the facility to be "extremely dangerous, violent, or escape-prone." Before he was taken into custody, Tekashi's prosecutors were worried about his safety because his ex-crew was allegedly upset with him for doing an interview in which he said that some of his inner circle had betrayed him.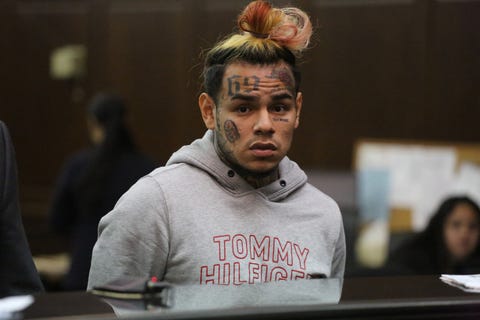 According to prosecutor Michael Longyear, those crew members want to "super violate" Tekashi, which may mean they want to shoot him. Authorities reportedly took Tekashi into custody after learning he was making a trip to a Connecticut casino—they thought someone might try to attack him.
Tekashi was indicted on "conspiracy with others to commit racketeering, discharging a firearm while committing a crime, committing a crime of violence in aid of racketeering, assault with a dangerous weapon, carrying a firearm, and committing a crime in aid of racketeering." He could receive a maximum life sentence on two of the charges.
According to BBC, many of the charges are related to Tekashi's involvement in the Nine Trey Bloods New York gang, which, according to CBS News, "carried out acts of murder, robbery and narcotics trafficking in Manhattan, the Bronx and Brooklyn since at least 2013." Right now, it's unclear if those who reportedly want to "super violate" him are members of the Nine Trey Bloods gang.
Tekashi is set to appear in court on Wednesday.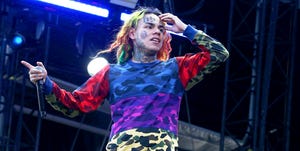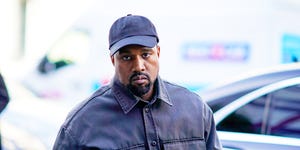 Source: Read Full Article