The Best '80s TV Shows for When You Need a Nostalgia Fix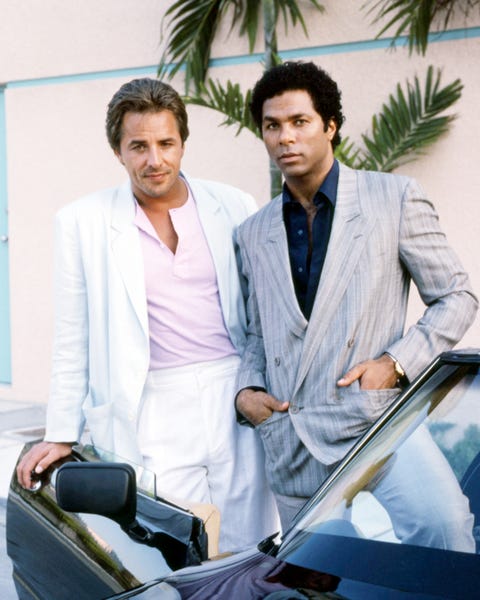 Don Johnson and Phillip Michael Thomas made police work look cooler than ever in their famous roles as a pair of fashionable Miami detectives.
STREAM NOW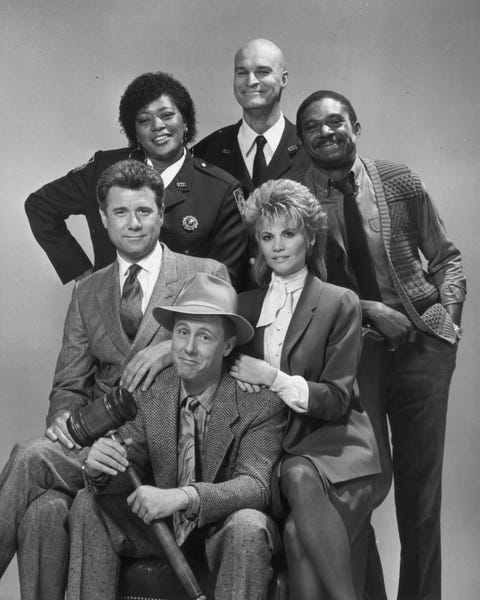 Each character in this hilarious, Emmy-winning comedy is kookier than the last, but none more so than the Mel Tormé-loving amateur magician/judge himself.
STREAM NOW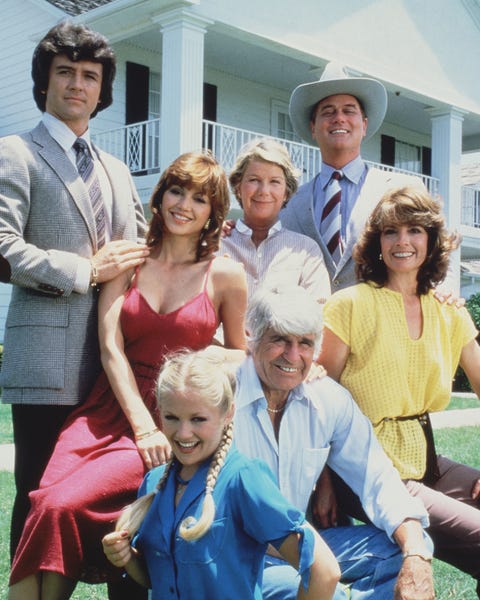 This unrivaled '80s prime-time soap about a Texas oil tycoon had the whole world asking, "Who Shot J.R.?" A whopping 76 percent of all TV viewers (90 million Americans) tuned in to find out the answer to that legendary cliffhanger.
STREAM NOW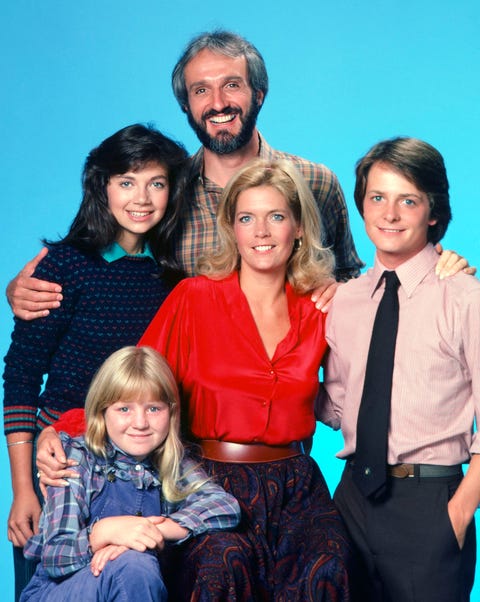 This classic family sitcom centers around two former hippies raising their three children in the suburbs. It also happens to be the series that launched Michael J. Fox's career.
STREAM NOW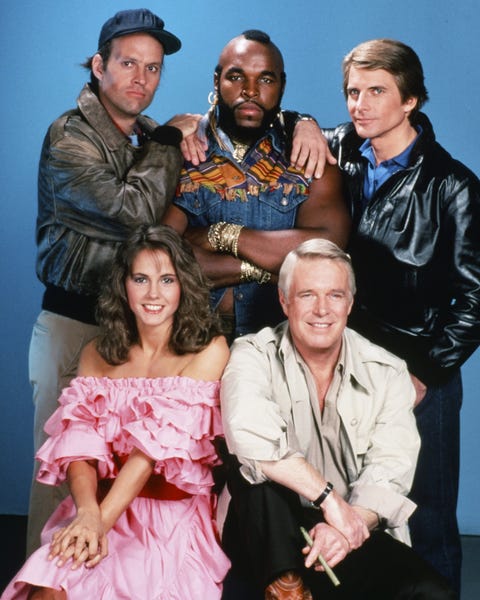 "If you have a problem, if no one else can help, and if you can find them, maybe you can hire… the A-Team"—a rag-tag group of ex-special forces soldiers who defeat evil-doers as fast as their iconic van can drive them.
STREAM NOW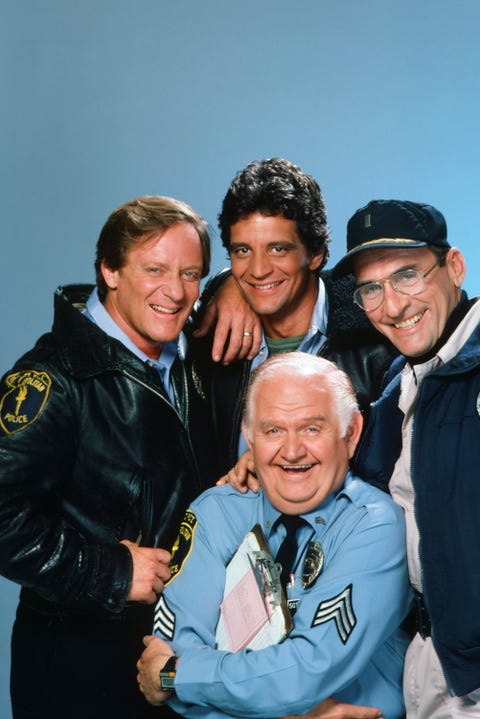 Let's be careful out there. This groundbreaking police procedural gave viewers a realistic glimpse into the lives and work of the officers and detectives at an inner city precinct.
STREAM NOW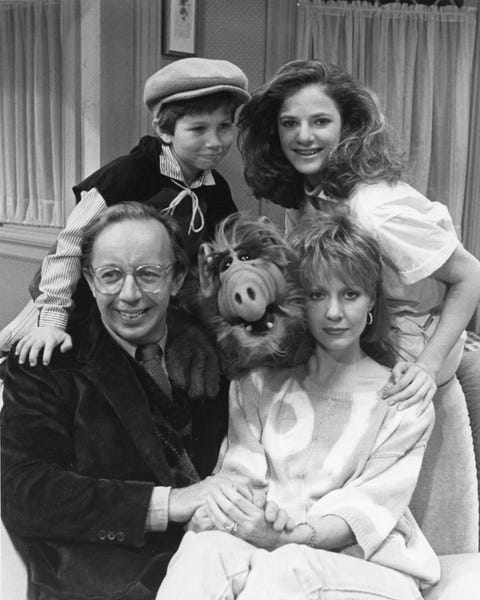 Certainly one of the more unusual sitcoms of the decade, ALF was all about a lovable furry alien named Gordon Shumway who finds a home with a typical suburban family after crashing into their garage.
STREAM NOW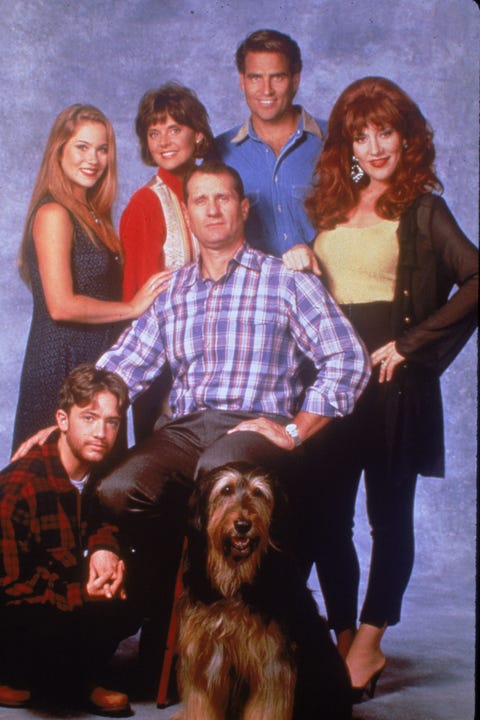 When it comes to family sitcoms, this irreverent series broke the mold. The crude, rude Bundys were everything the loving Cosby family was not. In fact, the working title for Married… with Children was actually Not the Cosbys. 😂
STREAM NOW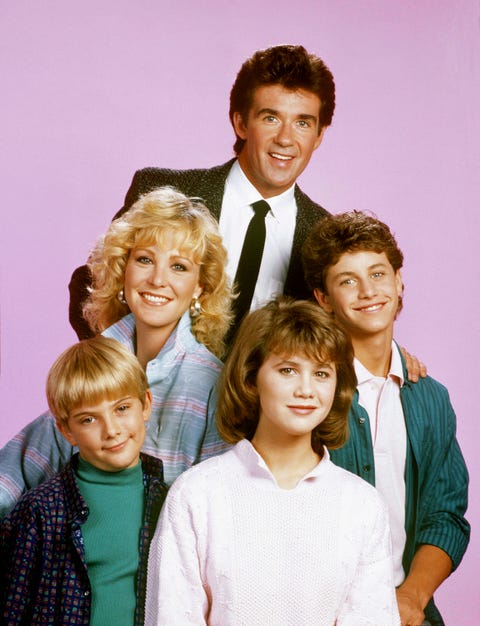 Show you that smile again? It'll be hard not to when you're binging this delightful sitcom about the Seaver family, who must adjust to a new way of life when matriarch Maggie resumes her career as a journalist.
STREAM NOW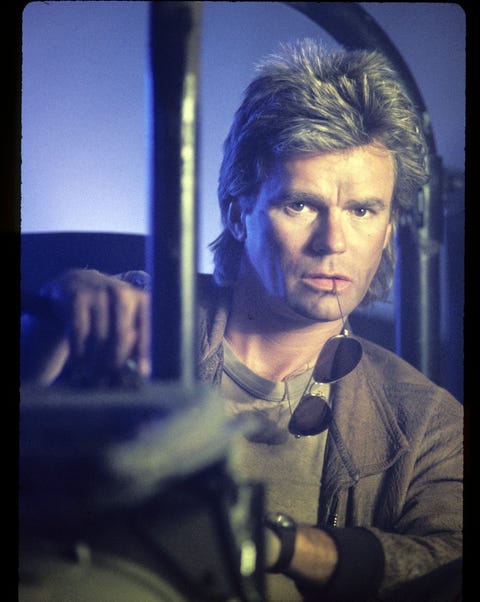 When it comes to getting out of sticky situations, nobody can do it quite like MacGyver. This resourceful '80s hero always has endless tricks—and a Swiss Army knife—up his sleeve.
STREAM NOW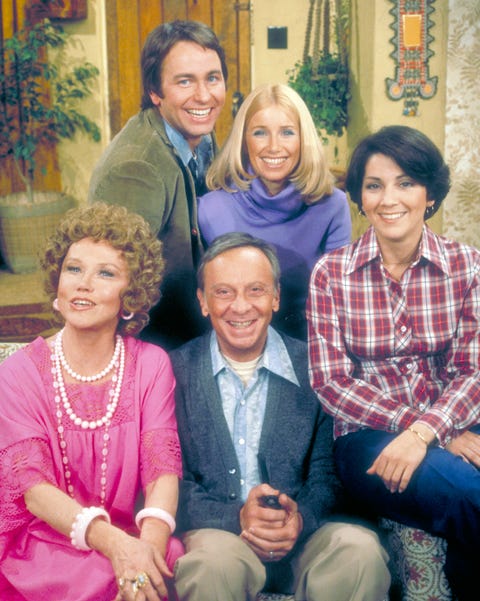 This classic '80s farce chronicles the hilarious hijinks and never-ending misunderstandings of three single roommates: Janet Wood (Joyce DeWitt), Chrissy Snow (Suzanne Somers), and Jack Tripper (John Ritter).
STREAM NOW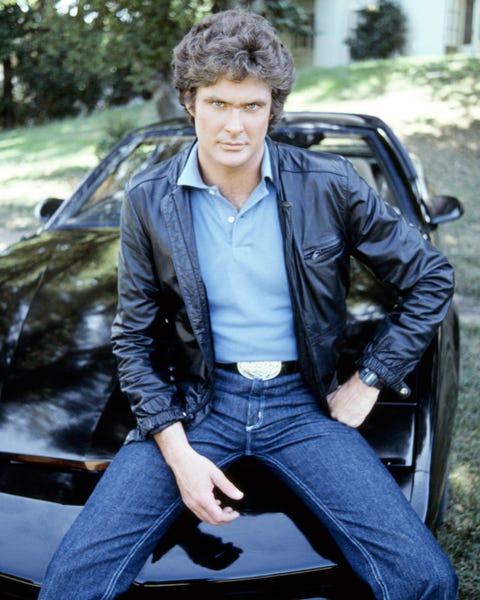 Before Baywatch came along, David Hasselhoff starred in this action hit about a vigilante who fights crime with his artificially intelligent car, KITT.
STREAM NOW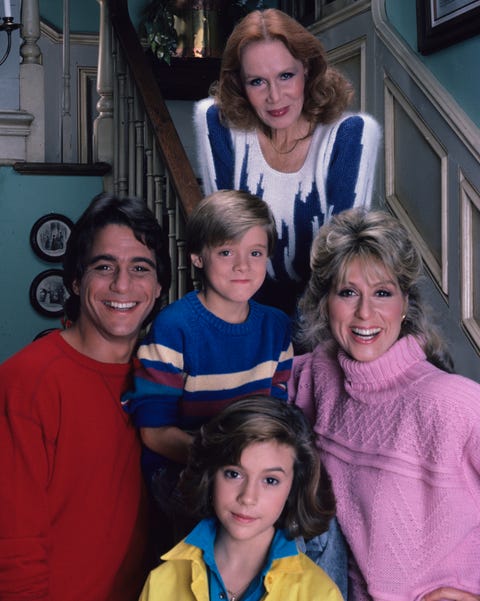 This award-winning sitcom flipped traditional gender roles on their head, with Tony Danza starring as a live-in housekeeper for a divorced advertising executive, played by Judith Light. One of the best parts about the show was the leads' irresistible on-screen chemistry.
STREAM NOW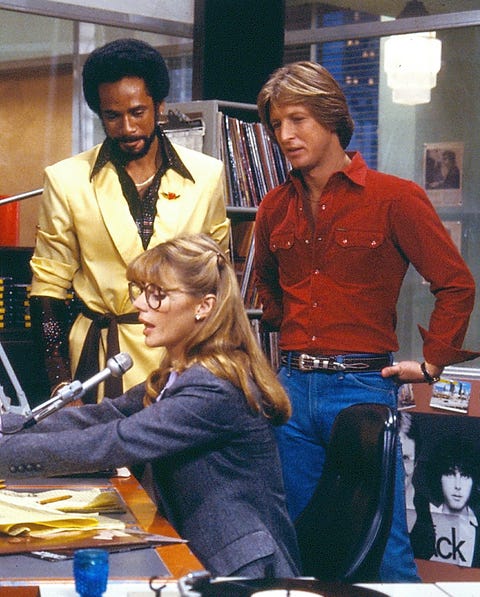 This Emmy-nominated sitcom follows the misadventures of the staff of a struggling radio station in Cincinnati, Ohio. The ensemble cast of oddball characters will keep you laughing through all four seasons.
STREAM NOW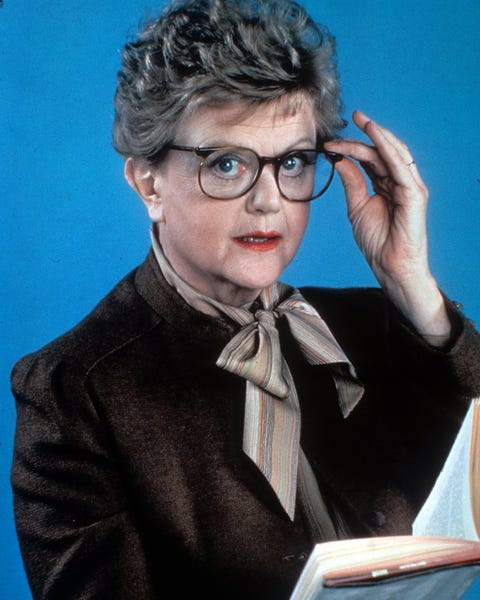 Murder, she wrote, and murders, she solved on this iconic cozy mystery series that picked up several Emmy and Golden Globe awards during its 12-year run.
STREAM NOW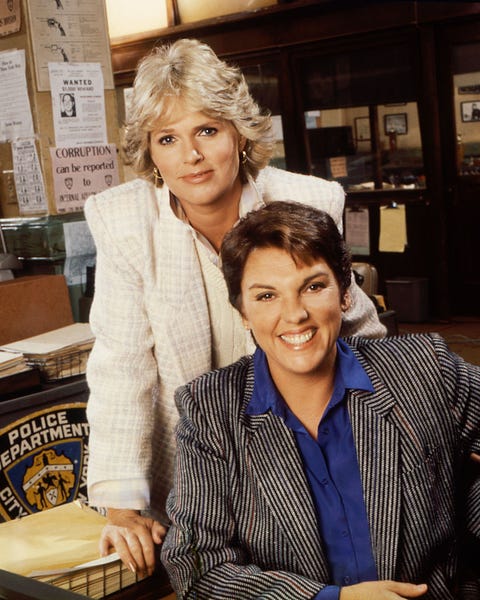 In a genre dominated by male actors, the police procedural Cagney and Lacey offered a rare female perspective. Throughout its run from 1982 to 1988, stars Tyne Daly and Sharon Gless dominated the Emmy for Best Lead Actress in a Drama category, trading off wins each year.
STREAM NOW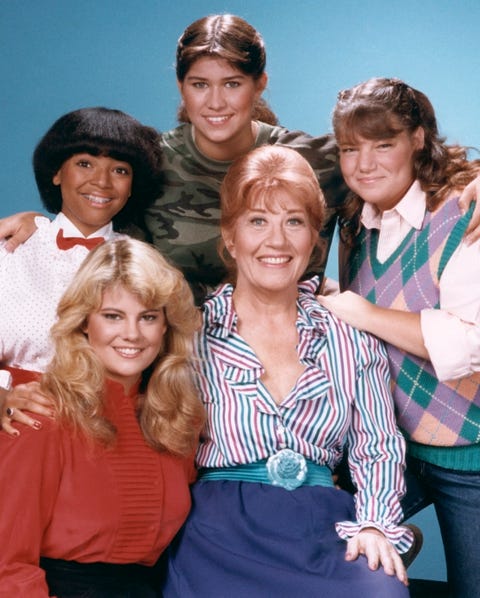 This Diff'rent Strokes spinoff centered on Edna Garrett (Charlotte Rae), the housemother of a private all-girls school who forms a special bond with the girls in her care.
STREAM NOW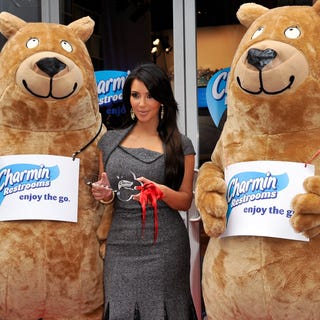 Source: Read Full Article