There's Reportedly "Distance" Between Prince Harry, Prince William, and Their Stepmom
Do you ever wonder how well Prince Harry and Prince William get along with their stepmother Duchess Camilla? Probably not due to having your own drama to deal with, but the answer is…it's complicated.
According to royal biographer Christopher Wilson, the Princes outwardly support Camilla, but appearances aren't all they seem. Wilson recently wrote an extremely extensive article about Charles' wife in The Daily Mail, and nestled in there was this nugget: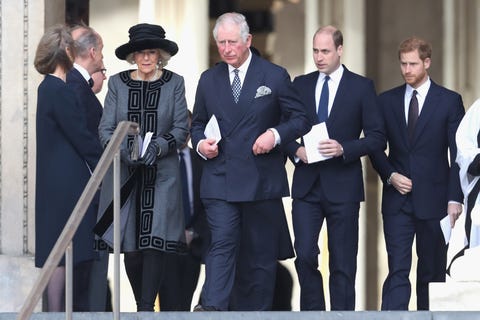 This doesn't necessarily mean that Prince William and Prince Harry actively don't get along with Camilla, but their distance is hardly a surprise. After all, Camilla reportedly had an affair with Charles during his marriage to Princess Diana—and for a while she was public enemy number one in the palace.
In fact, Wilson says "The Queen had previously ordered that Camilla should never be allowed in the same room as herself—blaming Camilla, not her son, for the couple's affair. However, the monarch had eased back her opposition to the relationship while still maintaining her own distance."
Even now, Wilson says that Camilla is "not overly enthusiastic with en masse gatherings of the Royal Family and tends, for example, to leave the Sandringham house-party at Christmas at the earliest opportunity."
Welp. This has been a slightly tense update!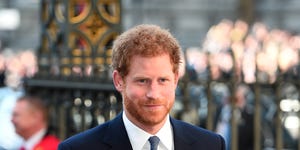 Source: Read Full Article