What Is the Best Halloween Candy?
Halloween and candy go together like peanut butter and jelly. After all, trick or treating is just a means of collecting as much free sugary confections as you possibly can, right? Kids enjoy Halloween candy and parents enjoy pilfering a few pieces for themselves. It's an all-around win-win situation.
But on the hierarchy of Halloween candy, there's definitely a top tier, mid-range, and of course the dreadful most-hated candy to hand out on Halloween. So whether you're trying to decide what to hand out this year so the neighborhood kids don't hate you or you're trying to map out which houses to go to based on what they handed out last year, find out once and for all what the best Halloween candy is – and what's best left behind.
When it comes to candy, size matters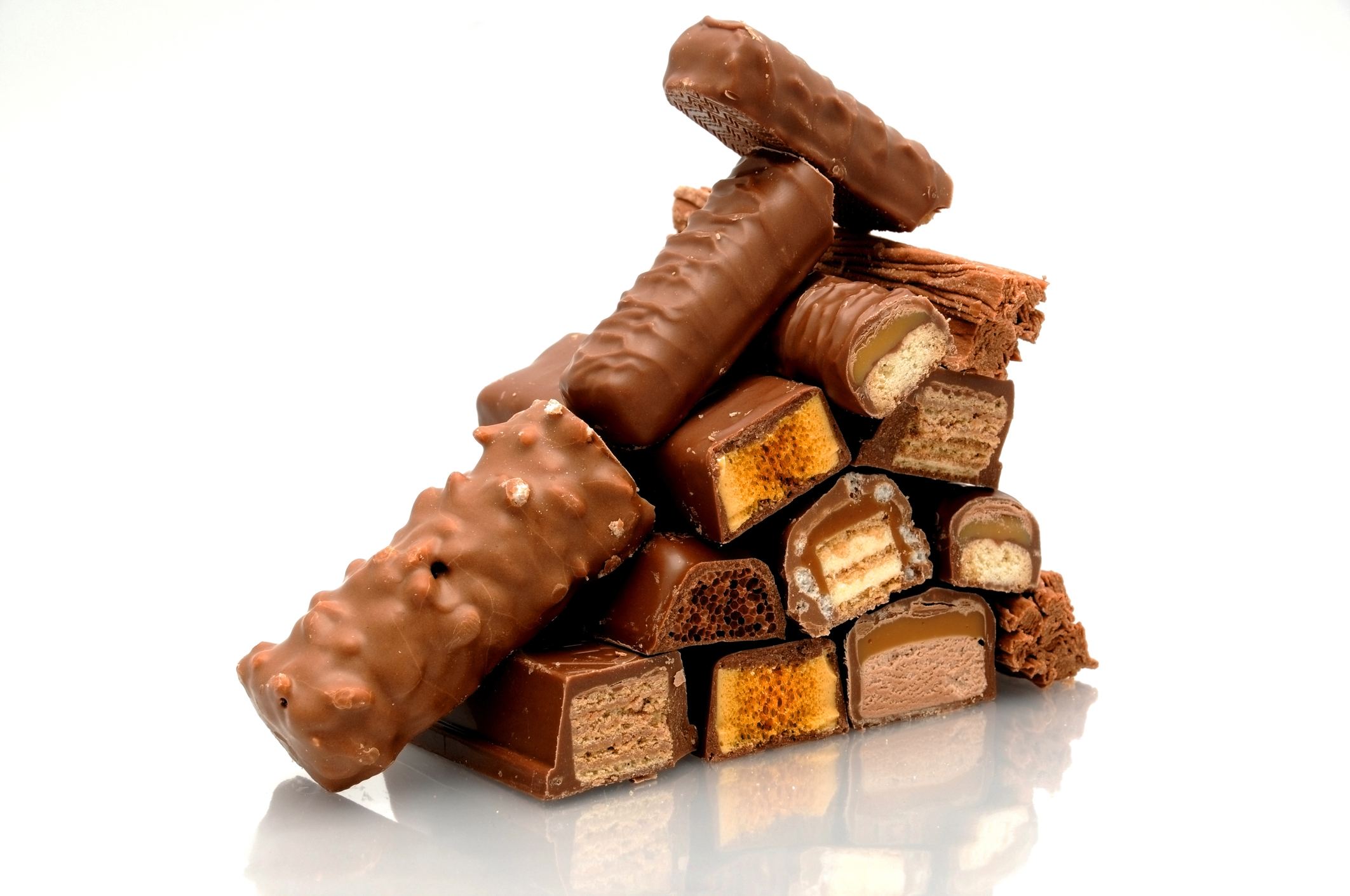 Chocolate pyramid | antdan111/iStock/Getty Images
No matter what candy type you choose, the amount you hand out matters immensely. Kids are known to flock to that elusive house where they hand out full-sized candy bars — unofficially known as the Halloween Holy Grail.
But even if full-sized candy bars aren't in your budget or you just don't want to contribute to the inevitable sugar rush, do a little research before you hand out candy. Fun sized bars are larger than miniatures, so if you do go smaller, be sure to throw several candies into the bucket when trick or treaters come around. And a small, high-quality candy bar is always better than a whole bunch of something lackluster.
The top five candies all have something in common
According to Ranker, the top five Halloween candies you can buy are all made with… drumroll, please… chocolate!
The most popular candy to hand out (and receive) is Reese's Peanut Butter Cups. Next up there's Kit Kat, then Twix, Snickers, and Reese's Peanut Butter Pumpkins. And yes, the Peanut Butter Pumpkins have a vastly different taste compared to the regular Peanut Butter Cups. Any true chocolate lover can tell you that.
Not everything is chocolate
Candy | jenifoto/iStock/Getty Images
But not all favorite candies are made from chocolate, of course. The number six most popular Halloween candy is Starburst candies, which are offered in palatable two-packs during the Halloween season. Other non-chocolate treats in the top twenty best Halloween candies include Skittles, Sour Patch Kids, gummy bears, Nerds, and Smarties. Twizzlers were also mentioned on the list of most beloved.
The name matters
There's a genre of candy known as "parade candy" because it's the sort of cheap assortments that get thrown out during Halloween parades. But the issue with parade candy isn't just cheapness – it's also that it doesn't have a brand name, which is a huge indicator of quality. After all, not all candies are created equally. You'll notice that almost everything on the list of most loved Halloween candies is attached to a well-known national brand. That's because those candies taste better and are therefore more highly coveted.
Of course, name brand candy is much more expensive than generic or "parade candy." But you can find great deals if you shop your local grocery store sale ads or if you head to warehouse clubs such as Costco or Sam's Club. They typically sell name brand candy assortments for less money per ounce than any other retailer — including the dollar store.
A final word on candy
At the end of the day, handing out candy on Halloween is an incredibly generous activity that many people choose to avoid doing. Even if you hand out cheap candy, you're still being much kinder than your neighbor who turns off the porch light and pretends to be out of town on Halloween night. So get in the spirit of Halloween and get ready to hand out some tasty, delectable candy this year!
Source: Read Full Article