When Will Ellen DeGeneres's Talk Show End?
There isn't any doubt we should give Ellen DeGeneres more credit for her appealing role in shaping the last 40 years of comedy pop culture. While some might think her tremendous comedic talent has waned some since hosting The Ellen DeGeneres Show over the last 16 years, it might be a good time to reignite those old comedy skills.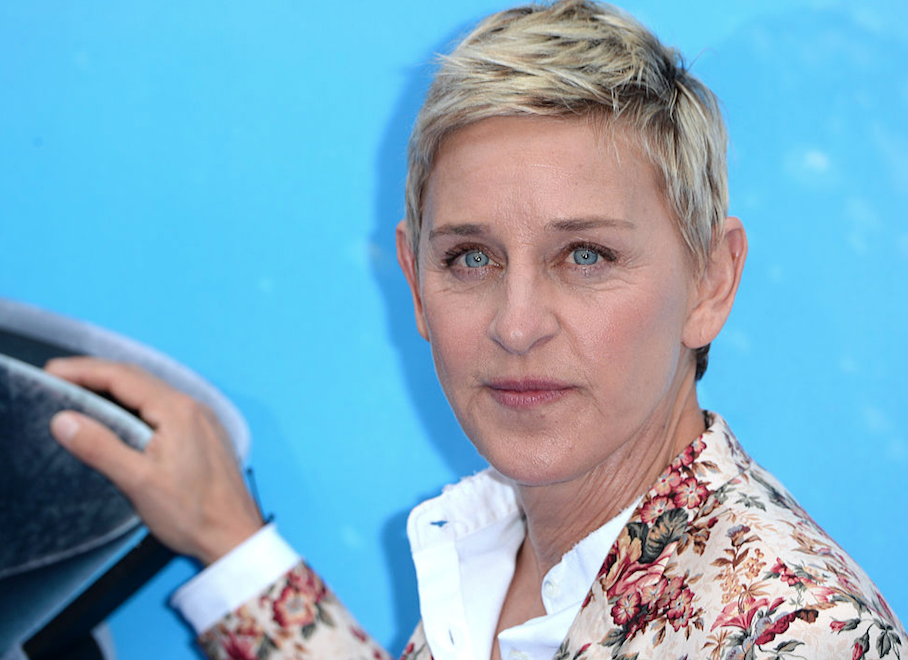 DeGeneres recently went back to her stand-up roots and did a Netflix special called Relatable that proved she could still succeed on a comedic stage over interviewing celebrities and hosting a game show five days a week.
Perhaps she's taking this to heart because the rumors still persist Ellen's talk show will end soon.
Why should Ellen DeGeneres quit her talk show?
From an outsider's perspective, the most compelling reason for Ellen to quit her talk show is because she was one of America's best standup comedians when younger.
A major case in point was her absolute peak when hosting the Emmy Awards in 2001 following the 9/11 attacks. Her performance on this telecast was complete perfection on not only being hilarious (during a time when America wanted to laugh again), but subsequently sensitive.
This is far from the only example. Ellen's quick wit and perfect timing were something to behold in standup from the 1980s until she started her talk show.
It can be argued once she became a multimillionaire from her talk show's popularity, DeGeneres became a little complacent in her comedic skills. Regardless, she's still brought many funny and inspiring moments to the show's format.
When did the rumors begin about Ellen DeGeneres wanting to end her talk show?
Quitting rumors began this last December when it was revealed her contract for the talk show would be up in 2020. According to CNN, DeGeneres considered walking away already several years ago when re-upping her contract.
At the center of this is her wife (Portia De Rossi) and brother, Vance. Latter is still very close to DeGeneres, and he's joked about his sister seemingly being unable to quit her show due to sheer habit.
De Rossi has gone on the record as saying DeGeneres could be doing so many other things to showcase her talent.
We tend to agree. Others would say the talk show has understandably been a safety net and central hub so everyone can get their Ellen fix each week.
What would Ellen DeGeneres do if her talk show finally ends?
For one thing, DeGeneres could go back to hosting more award shows, something she's done with great success and confidence. She already did some of this during the early years of running her talk show. However, in more recent years, she's backed away from hosting the Emmys and Grammys, other than the Oscars again in 2014.
Maybe she wants to do all-new things since she's clearly conquered the savage beast of hosting award shows. She could nurture her acting talent more, something she's had mixed success with in the realm of live-action films. Her real claim to fame in movies is doing voice work in Disney's Finding Nemo and Finding Dory, an increasingly lucrative market. Most people, though, want her seen and not just heard.
Ultimately, had DeGeneres decided to end her talk show several years ago, we wouldn't be surprised if she'd be chosen to host the Academy Awards this year.
Will her game show expand on NBC?
Ellen's Game of Games on NBC has become somewhat of a favorite with TV viewers, even if it's often silly and occasionally cringe-worthy with the risky contestant stunts.
Should DeGeneres quit her show in the coming year, we might see her expand her role hosting other shows, including expanding Game of Games.
It's not to say hosting completely shows off her quick wit. Interactions on Game of Gamesaren't always hilarious, though Ellen's presence and quips make it better than with any other host.
Going back to standup full-time could be her best calling card alongside her growing producer credits. Following the lead of Jerry Seinfeld and doing special event standup is where we could see Ellen shine again within her best element.
Source: Read Full Article