Who Is Jho Low, The Man Who Gave Leonardo DiCaprio a Stolen Oscar?
Who are the richest criminals of all time? If you said Al Capone, Pablo Escobar, El Chapo, or Bernie Madoff (as in, he made-off with everyone's money), then you're definitely on the right track. If you're discussing brazen and flamboyant criminals, then you can add Jho Low to the quartet mentioned above. The Malaysian businessman and financier stole a fortune, spent it wildly, and got actor Leonardo DiCaprio and supermodel Miranda Kerr involved in his affairs. But who is Jho Low? This is what we know.
Who is Jho Low?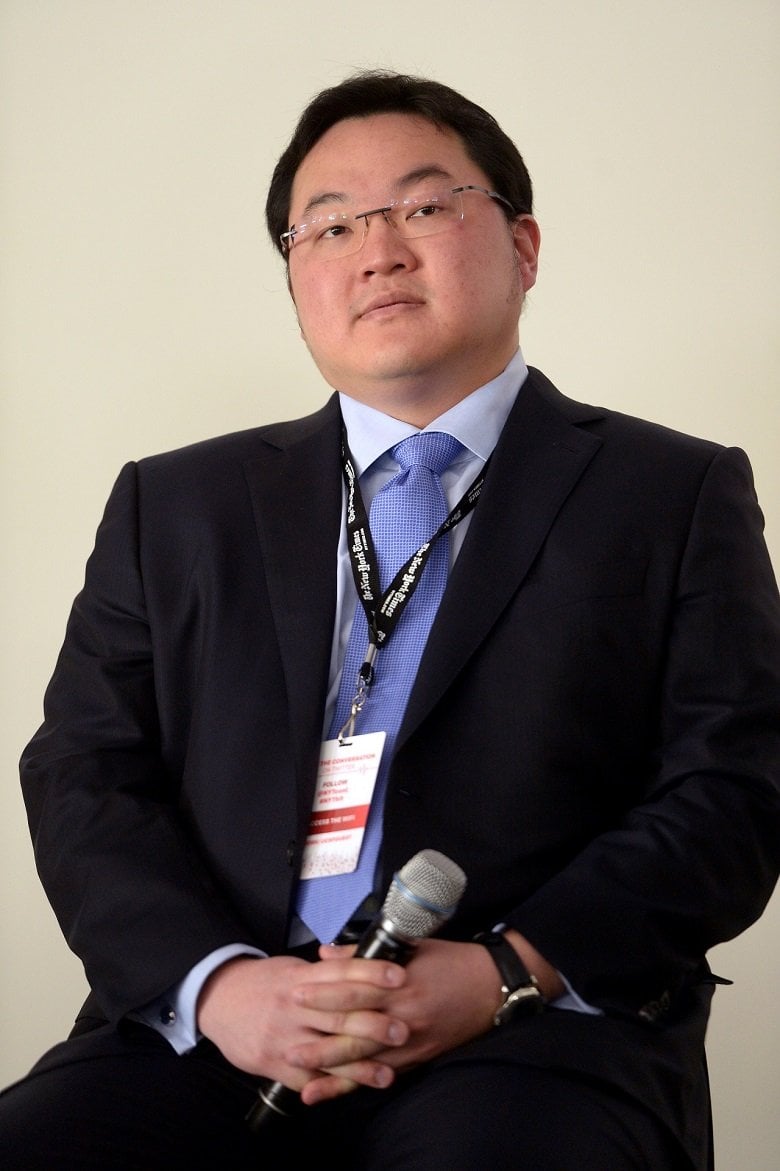 Jho Low in 2014 when he was CEO of Jynwel Captial Limited instead of a financial criminal. | Michael Loccisano/Getty Images
If you're asking who Jho Low is, you're bound to get different answers depending on who you ask.
His bio on the Jho Low website says he graduated from the Wharton School at the University of Pennsylvania in 2005 after attending the Harrow School in London. The website describes him as "a global investor and philanthropist who has invested in numerous companies, financings, restructurings, and other investment projects."
In the eyes of the Malaysian government, he's a fugitive with close ties to corrupt former prime minister Najib Razak. He was once CEO of Jynwel Captial Limited, but that was before he was considered a criminal. Low siphoned billions of dollars from Malaysia's state-run 1MDB fund and put $529 million into a bank account he controlled in Singapore, according to the International Business Times. Through various purchases, shell companies, and bank accounts, Jho Low put Malaysian state money under his control. He's a criminal in his home country, but he's on the run as a fugitive as of December 2018.
What is his tie to Leonardo DiCaprio?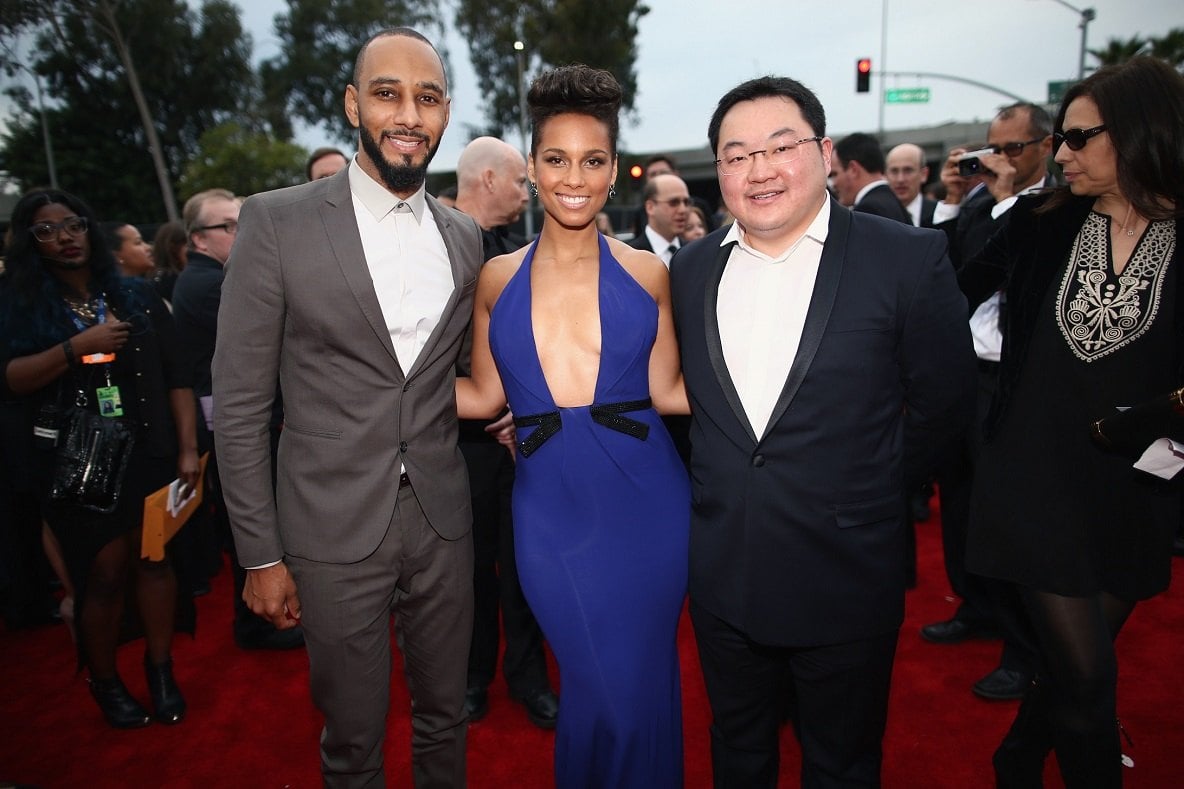 Jho Low loves hanging out with celebrities, including Swizz Beats and Alicia Keys.| Christopher Polk/Getty Images
Remember how we mentioned Jho Low is a brazen and flamboyant criminal? Well, he loved using his wealth to surround himself with celebrities and lavish them with gifts.
Jho Low partied with Paris Hilton in St. Tropez in 2010. He flew hip-hop artists Ludacris and Busta Rhymes to Malaysia in 2013 to perform at a concert for Najib Razak. He gifted Miranda Kerr a $1.29 million diamond ring and a crystal clear piano.
As for his ties to Leonardo DiCaprio? Jho Low purchased Marlon Brando's missing 1954 Oscar for On the Waterfront from a memorabilia dealer for $600,000 and gave it to DiCaprio, according to The New York Times. The actor handed the statue as well as a Picasso painting Low gave him to authorities.
Red Granite Pictures, a movie production studio with ties to Jho, financed films such as The Wolf of Wall Street, which stars DiCaprio. There's no word on whether Red Granite Pictures is funding the forthcoming DiCaprio-Martin Scorsese projects.
What did he do with his money?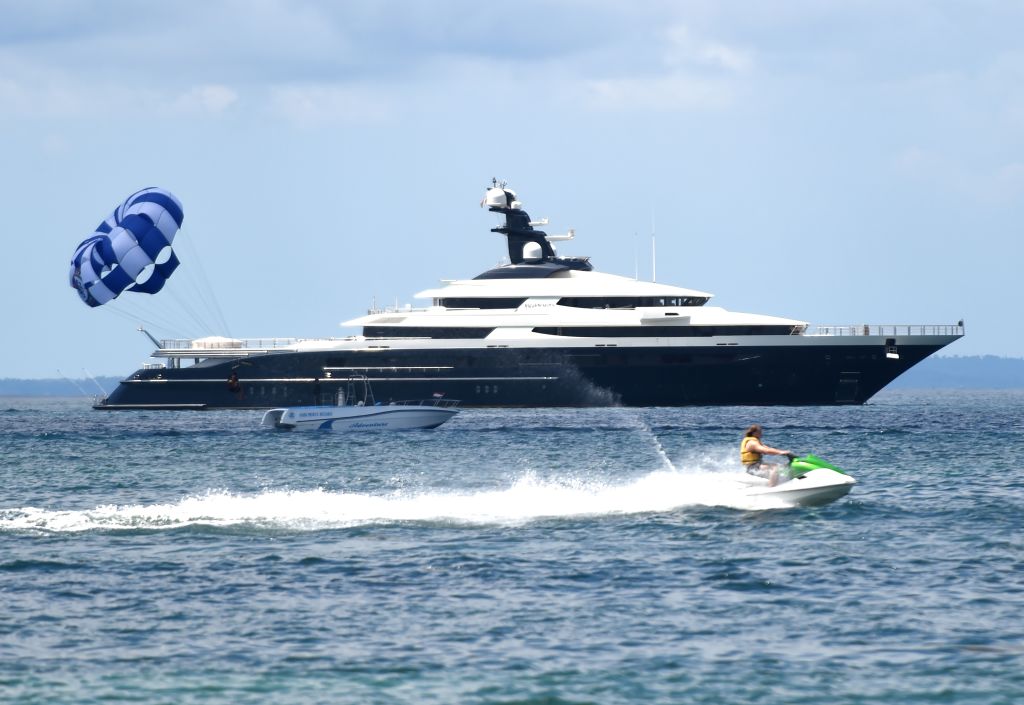 The $250 million yacht Jho Low bought with stolen Malaysian money. | Sonny Tumbelaka/AFP/Getty Images
Black-market Oscars, acrylic pianos, and boulder-like gemstones are just a few of the items Jho Low purchased with his pilfered money.
There was a $24 million apartment in Manhattan and $17.5 million Beverly Hills mansion, both of which he flipped to Najib Razak's stepson. He also purchased a Central Park penthouse once owned by Jay Z and Beyonce for $30.5 million. There's more to his shopping list, according to the New Straits Times:
Artworks by Picasso, Van Gogh, and Monet;
A $27 million necklace for Razak's wife;
A $35 million private jet;
And a $250 million yacht.
Check out The Cheat Sheet on Facebook!
Source: Read Full Article