Why Cardi B Is ''Very Torn'' Over Getting Back Together With Offset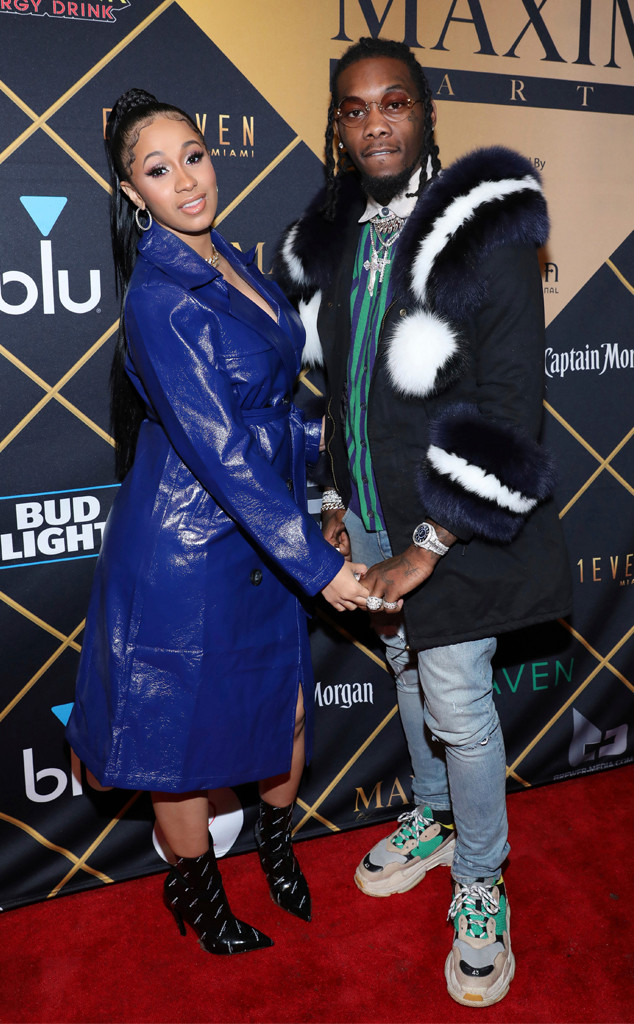 Omar Vega/Invision/AP/Shutterstock
Despite Offset's public pleas for Cardi B's forgiveness, she's standing firm in her decision to remain broken up… for now.
Days after the hip-hop superstar announced her split from the Migos rapper, a source tells E! News she's "very torn" over what their future holds. The insider says things have "been really hard" for both of them in light of the split, saying Offset is "trying to win Cardi back" but she's "not on board yet."
"They haven't been spending time together and Cardi expressed she still wants her space. She is very busy right now with her work and is focused solely on Kulture," explains the source, mentioning their 5-month-old daughter.
Understandably, the "I Like It" songstress "still loves" Offset, the source says, "and wants her family to be whole again." On the other hand, we're told she's having difficulty trusting her husband—especially because of the cheating scandal that is thought to have led to their separation.
Drama between Cardi and her main man of a year sparked when an alleged video of Offset and a woman by the name of Summer Bunni surfaced online.
"She has her up and down moments where she thinks there could be a chance they can salvage their relationship," our source shares, "but then Cardi is also very upset over the cheating situation. She is very torn and is trying to stay focused on business matters right now."
"She doesn't want to have to co-parent Kulture, but isn't quite sure if they can make their relationship work," the source continues.
But if there's one thing Cardi isn't backing down from, it's that the love between her and Offset was (and possibly still is) the real deal.
Over the weekend, she slammed rumors their breakup was simply orchestrated for publicity during an Instagram Live session.
"I wouldn't put my family in a bad name for no f–king publicity, 'cause at the end of the day, 10 years from now, my daughter, she's gonna be looking at these type of things and she's gonna be asking me about these type of things," the 26-year-old said. "…my relationship was never fake. I met this n—a, he was on my ass, I gave him a chance and we fell in love with each other. Things was not always gravy, 'cause at the end of the day, we are two different people. But we never did anything for f–king publicity, bitch. You think I got f–king pregnant, could have ruined my career for f–king publicity?"
As it stands, the insider tells E! News she's yet to begin divorce proceedings because "there is still a chance of reconciliation."
Source: Read Full Article