Why Jennifer Love Hewitt Was Ready to Return to Hollywood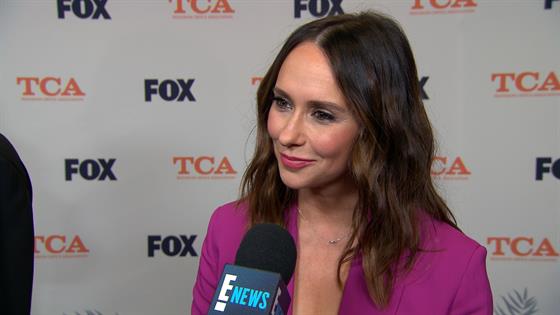 Don't call it a comeback, she's been here before.
Jennifer Love Hewitt made her latest return to this past September, with the second season premiere of 9-1-1 on Fox.
Hewitt was brought in by Ryan Murphy to replace the void (and hair goals position) left by Connie Britton's exit after season one of the hit medical drama, with the mega-producer teasing the TV vet's big return in a major way.
"We will be bringing in some new faces, including one you all know and love but haven't seen in a while, the incredible Jennifer Love Hewitt," Murphy told advertisers back at the Fox Upfront presentation in May, promoting Hewitt's first regular acting gig since Criminal Minds in 2015.
And it seems the move to cast Hewitt paid off: 9-1-1's season two opener saw series-high ratings, bringing in 8/47 million viewers and a 2.2 rating in the adults 18-49 demo (aka advertiser catnip).
While the massive return numbers for the show can't entirely be attributed to Hewitt's return to TV, it's just the latest piece of evidence proving Hewitt's everlasting appeal to the public since 1995, when her turn as Sarah Reeves on Fox's Party of Five made her a household name and started her journey as teen drama queen.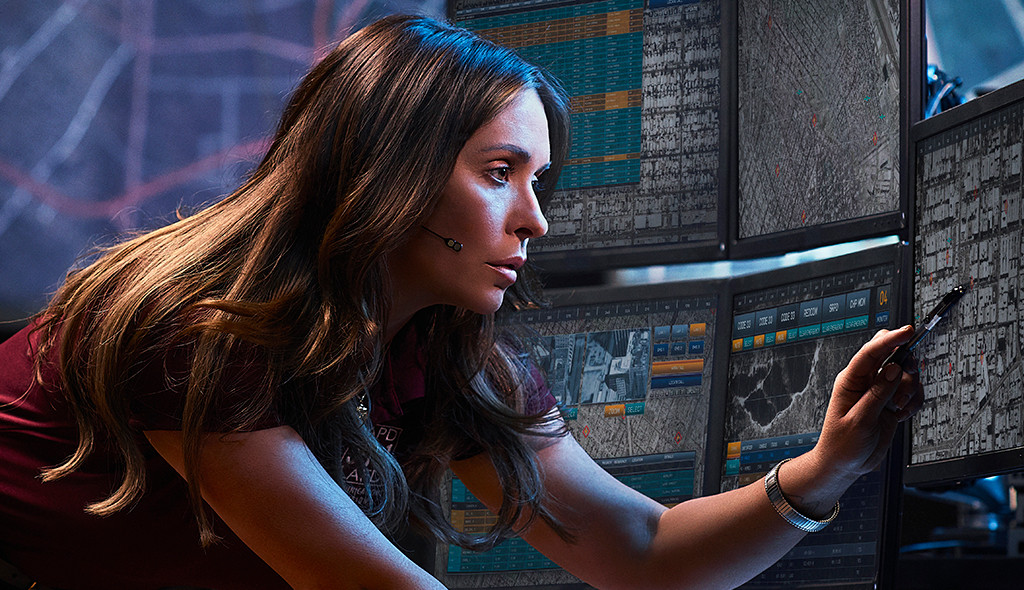 Fox
Hewitt, who turned 40 on February 21, has made multiple "comebacks" throughout her career, with her various returns to TV making headlines and being heralded as the star coming back to the place she started—the small screen.
Didn't it feel like every few years there would be a batch of headlines touting the former scream queen's return to television, only for JLH to quickly disappear again?
But the most intriguing thing about her ongoing run of comebacks is that she's never really left; she's learned how to step gracefully just outside of the spotlight.
Toward the end of her Party of Five run in the late '90s, Hewitt's movie career began to take off, thanks to hits such as I Know What You Did Last Summer and Can't Hardly Wait. She was America's new ingénue, with teen girls wanting to be her and men wanting to date her (even LFO's "Girl on TV" was about her). Come on, she was Amanda Beckett!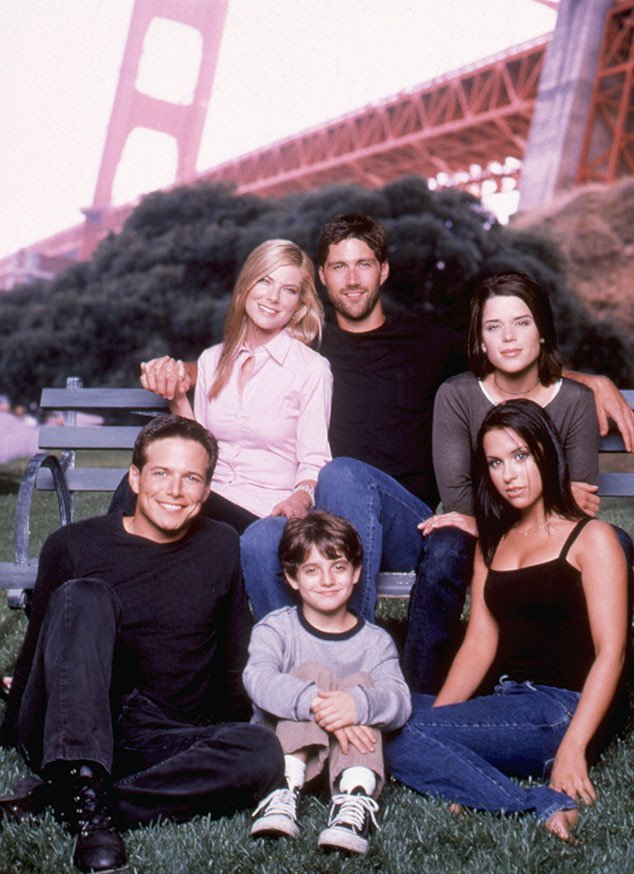 Moviestore/REX/Shutterstock
Her rapidly rising popularity inspired Fox to take a chance on a Party of Five spinoff centering on her character in 1999. Time of Your Life, which documented Sarah's move to New York City, lasted less than one season.
But in the early aughts, aside from a few buzzy projects (Heartbreakers with Sigourney Weaver is a true underrated gem and the TV movie The Audrey Hebpurn Story gifted us with those truly iconic birthday celebration paparazzi pics years later), Hewitt's movie career was hitting a bit of a plateau.
Hewitt's first big return to TV following the failed spinoff was in CBS' The Ghost Whisperer in 2005 and this time she was serving as the star and as an executive producer. The procedural would go on to run for over 100 episodes and gave Hewitt her first directorial credits.
In 2010, CBS made the decision to silence The Ghost Whisperer, though Hewitt was still busy making headlines after she popularized "vajazzling" in a chapter of her book, The Day I Shot Cupid (which went on to become a New York Times bestseller). ("BeDazzling for your hoo-ha," is how she explained the practice to Maxim, in case you were wondering.)
A made-for-TV movie The Client List was next up for Hewitt, who took on the role of a mom-turned-prostitute. The TV film ended up doing so well for Lifetime that they turned it into a series, with Hewitt once again starring and producing.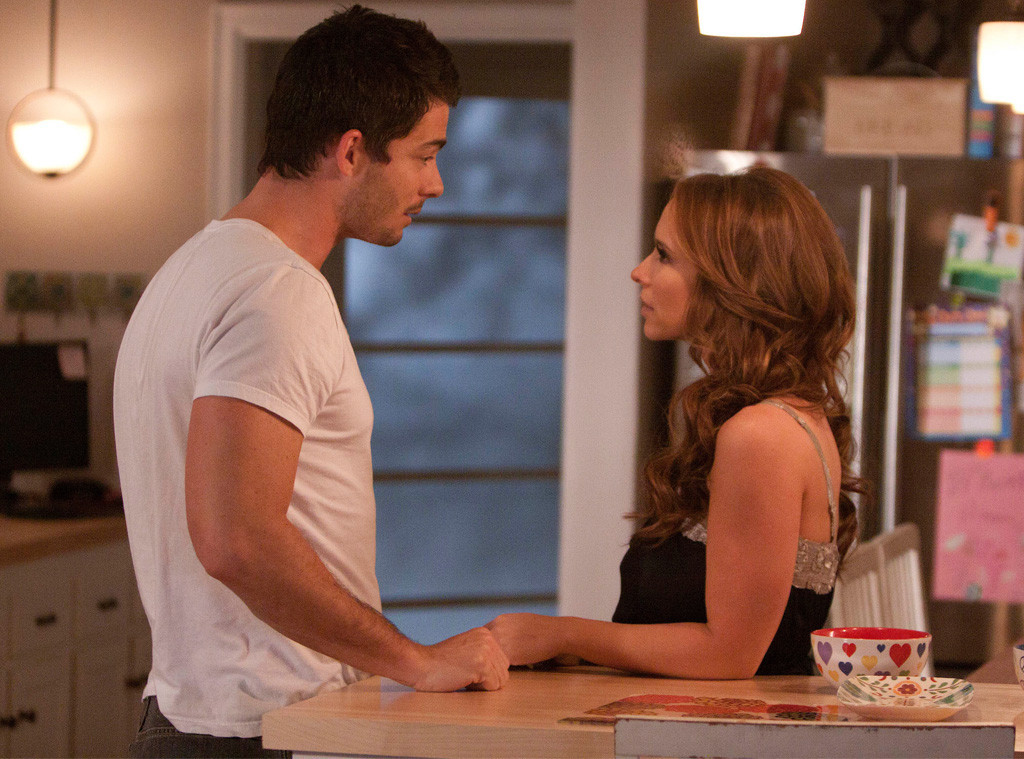 Lifetime
The Client List introduced more than just endless lingerie costume changes into Hewitt's life: She met her now-husband on the show, her costar Brian Hallisay.
In 2013, Hewitt and Hallisay announced they were expecting their first child together, and while the real-life pregnancy was initially going to be written into the show, behind-the-scenes drama lead to Lifetime cancelling the drama after two seasons.
According to reports at the time, Hewitt wanted Hallisay's character to be named the father of her character's child on the show, while the showrunner favored Colin Egglesfield's character as the baby daddy. A storyline stalemate ensued before the cancellation.
The couple welcomed daughter Autumn James Hallisay back in November 2013, and secretly wed just a few weeks prior to her birth.
By July 2014, Hewitt was ready for her next regular TV gig, joining the cast of CBS' Criminal Minds for its 10th season. And midway through the season, Hewitt announced she and Hallisay were expecting their second child.
Her pregnancy was written into the show…but ultimately, Hewitt chose to exit the procedural at the end of the season, deciding to take a step back to focus on her family (her FBI agent character ended up doing the same).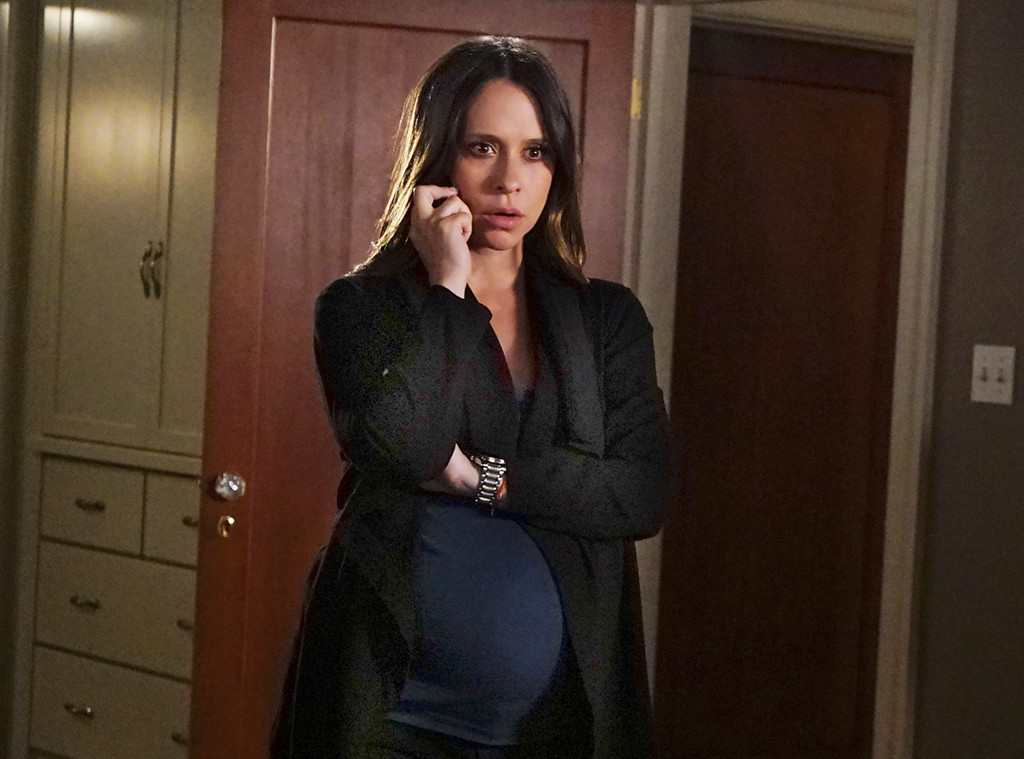 CBS
"Jennifer wanted to be able to give this second baby everything she gave her first, and that's taking time off to be a full-time mom. Because she's due in July, when we would start shooting season 11, timing-wise there was no way for her to do both, to be able to give that baby everything she wanted to give that baby and still be on our show," showrunner Erica Messer told EW at the time. "We wrote to that, and that's how season 10 ends. It's a bittersweet idea of, 'Life is full of choices and they define who you are.' She makes the decision to leave the team for a while. It's really lovely and real, not only because it was happening off-screen, but because I know those things happen in real life too."
And after almost three years off after welcoming son Atticus in June 2015, Hewitt was ready to return to work, with the star telling reporters she "needed to be a person for a while" after spending…"almost 29 years" in Hollywood before her mini-break.
Hewitt also said how important it was for her to "be there" for her children, explaining, "I needed to have new things to bring back to my craft. I feel like I've done that now…They're these full-functioning, beautiful people now, and it's great."
Plus, what better way to return to the craft than by joining Ryan Murphy's illustrious troupe of actors?
"It's been a little bit," Hewitt admitted to E! News at Fox's 2018 Upfronts of returning to TV. "I love the show, I love doing drama, I just think the cast is extraordinary and when Ryan Murphy calls, you pick up the phone and you do whatever he says because he's Ryan Murphy."
View this post on Instagram
Good morning. Back to work on @911onfox! I woke up and felt nervous. It's crazy after almost 30 years of doing something to still get scared. I think still wanting to do this job and knowing you guys still care, is special. Thank you from the bottom of my heart. So here we go… #gratitudeistheattitude @911onfox
A post shared by Jennifer Love Hewitt (@jenniferlovehewitt) on
And recently, JLH admitted in an Instagram post that she still gets "nervous" going into work.
"It's crazy after almost 30 years of doing something to still get scared," she wrote. "I think still wanting to do this job and knowing you guys still care, is special. Thank you from the bottom of my heart."
9-1-1 marked a major milestone for Hewitt: It's the first series Hewitt filmed since becoming a mom of two, and when her casting on the show was first announced, she admitted to E! News that it was "going to be a whole new learning thing." But still, she was excited for her two children to visit the set to "know who I used to be and still am."
Even before production began though, Hewitt was dealing with a mini-controversy: her appearance on the red carpet at the Fox Upfront, with the star taking to her Instagram the day after to "apologize" for her outfit choice and hair and make-up, describing herself as a "hot mess."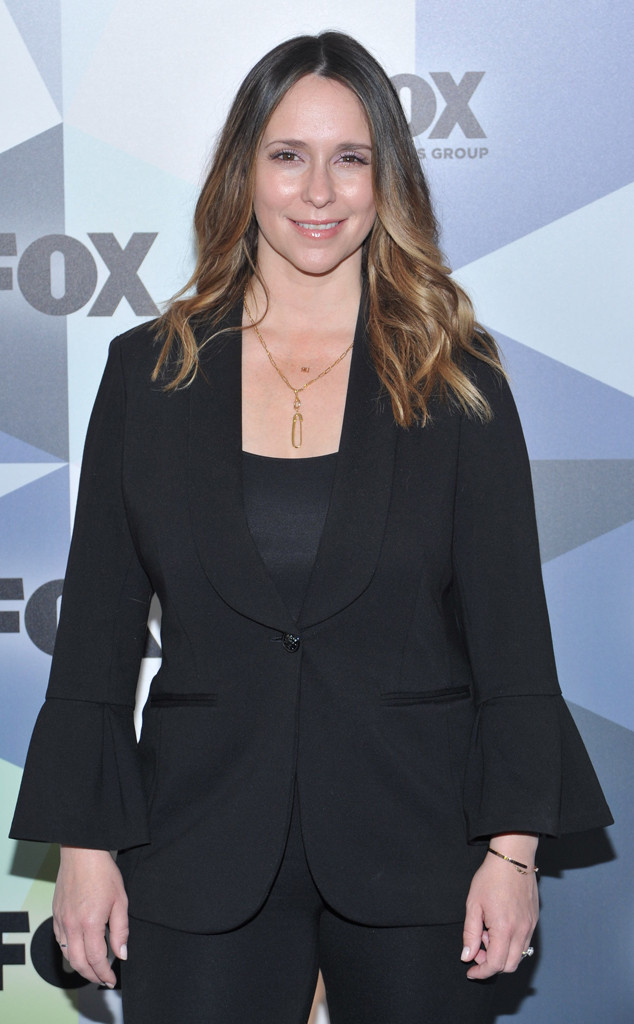 Steve Smith/PictureGroup/FOX
"It has been a really intense couple of days. Like, so great, so blessed—but intense," Hewitt said in her Instagram Stories. "We go to the Upfront yesterday and nobody tells me the day is going to be like 12 hours long and the humidity is going to be almost 100 percent in New York City. So, I just have to apologize. Wearing a black suit? Not a good idea. Not wearing enough hairspray and teasing in my hair? Also a bad idea."
She continued, "I just have to apologize for how wrecked I look in all the pictures that have come out. I was literally melting. By the time I got to the red carpet, I was honestly melting. My hair was flat, my makeup was running off my face and I looked like I had completely forgotten I was an actress in this business who is supposed to look [perfect] when you step on the red carpet."
In the post #MeToo era, it felt bizarre that an actress felt the need to go so far to apologize for her appearance, with Hewitt continuing to try and justify her less than "perfect" red carpet outing by explaining it was her "first time traveling" with her two toddlers.
But given the intense public and media scrutiny Hewitt endured in 2007, when photographs of her in a bikini while vacationing in Hawaii surfaced and lead to criticism and mean headlines, leading to a People magazine cover with the headline "Stop Calling Me Fat!"
Hewitt, then 28 and newly engaged to Ross McCall, took to her personal blog at the time to fire back at body-shamers, writing, "What I should be doing is celebrating some of the best days of my life and my engagement to the man of my dreams, instead of having to deal with photographers taking invasive pictures from bad angles…. Like all women out there should, I love my body. To all girls with butts, boobs, hips and a waist, put on a bikini—put it on and stay strong."
Factor in the fact that John Mayer infamously wrote "Your Body Is a Wonderland" about her and that she was the model for Hanes undergarments since 2005 and it's no wonder Hewitt felt the need to atone for looking like "a hot mess" on the carpet.
View this post on Instagram
This is who I really am. I just love being silly with filters. I'm a dork and I'm proud of it. #silly #lovefilters #trueself
A post shared by Jennifer Love Hewitt (@jenniferlovehewitt) on
Throughout her various roles and "scandals," Hewitt has always maintained a unique relatability, and her presence on Instagram has made her even more accessible.
She frequently posts her kitchen adventures, inspirational quotes and memes, and epic #TBTs. (Who can forget her one looking back on her first VMAs experience?) She loves all things fall and pumpkin-flavored as much as the average basic b—ch (Preach, sister!) and totally owned it when people discovered Hewitt filmed all of her Instagram videos from inside her fridge because the lighting is better. (We tried it at the E! News offices and can verify that the lighting is indeed better.)
And the day before turning 40, she posted a meme on Instagram that read, "Not only did I fall off the diet wagon, I dragged it into the woods, set it on fire, and used the insurance money to buy cupcakes." Her caption? "Oh my gosh I spit coffee and laughed so hard when @nicoleburkeadsent this to me. We have all been in that place. So funny. #lastdayofmythirties."
While Hewitt has lived a mostly quiet life, she's never really gone away from the cameras…it's fair to say she's actually been there all along, basking in the refrigerator light over the spotlight, heading into her '40s with an arsenal of heartfelt memes and hashtags to embrace the next chapter of her life.
9-1-1 airs Mondays at 9 p.m. on Fox.
(Originally published Monday, Sept. 24, 2018, at 2 p.m. PT)
Don't miss E! News every weeknight at 7, only on E!
Source: Read Full Article