Will Prince Harry and Meghan Markle's Baby Wear Hand-Me-Downs From George and Charlotte?
Prince Harry and Meghan Markle are expecting a new baby less than two months from now. And as with any new parents, the couple is preparing for the arrival of their little one in plenty of ways. But when it comes to baby clothes, Baby Sussex does have several cousins that have outgrown old outfits. Will Meghan and Harry's baby wear hand-me-downs from George and Charlotte?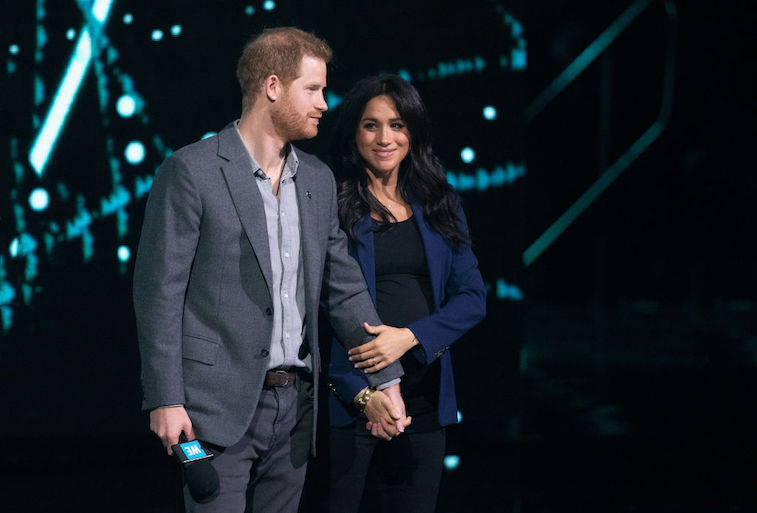 Meghan and Harry have been quiet about their baby's gender
The royal couple hasn't divulged too many details about Meghan's pregnancy. In typical royal tradition, the parents don't learn the gender of the baby until the birth. And even if they do learn the gender, they don't share it with the public. Also, royals never say their exact due date. Meghan told fans at an engagement that she is due in late April, but that's as much as the public knows. There have been rumors about the baby's gender, from people being certain Meghan is having a girl to Meghan reportedly saying she's having a boy at her baby shower. Some are even convinced she's having twins. But nobody will know for certain until Baby Sussex arrives.
Meghan may choose to buy some baby clothes from her own favorite stores
As far as where Meghan and Harry will purchase baby clothes, it's up in the air. Neither have said definitively where they'll buy outfits for their little one, but Meghan does have some favorite stores of her own she might turn to. She's always been a fan of Burberry and J. Crew, and while those brands are high end, nothing is too expensive for the royals. One of Meghan's favorite shoe brands is Aquazzara, and they do sell shoes for little girls. Meghan may shop here if she and Harry welcome a girl. And when it comes to budget-friendly brands (not that she needs one), Meghan has always trusted H&M. H&M has a large line of baby clothes, so we can expect to see Baby Sussex sporting the brand every now and then.
Princess Charlotte has worn Prince George's hand-me-downs, so Baby Sussex likely will as well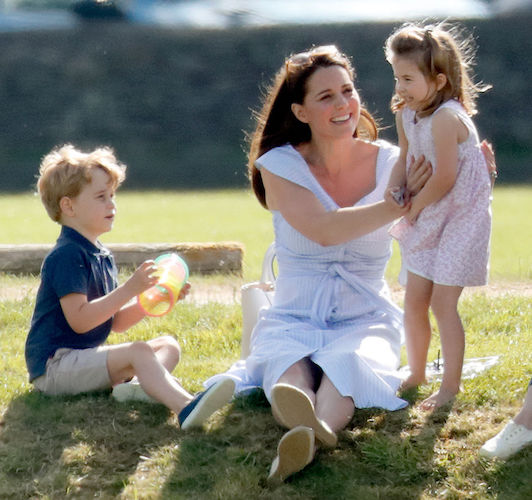 Prince William and Kate Middleton may be royal, but they're not shy about Reusing clothes. Charlotte has been spotted wearing George's old clothes on several occasions, so it wouldn't surprise anyone to see Meghan and Harry's baby taking hand me downs from the two children as well. If Meghan and Harry have a boy, he might not wear many of Charlotte's clothes (Charlotte tends to favor pink dresses), but if they have a girl, there are likely some gender neutral options from George, plus plenty of clothes from Charlotte, that Meghan and Harry may want for their own baby. Plus, Louis is turning one very soon, so Meghan and Harry may be able to dress their baby in some of his newborn attire.
Kate Middleton has always been one to love a good sale, and
why give up clothes if they can be reused? She and William would probably be
happy to hand down some old clothing to Harry and Meghan.
Check out The
Cheat Sheet on
Facebook!
Source: Read Full Article